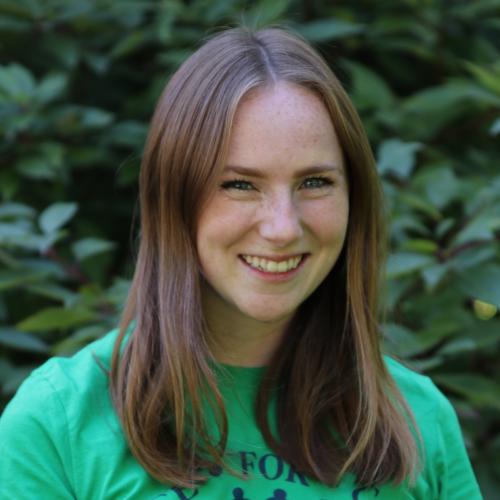 Hometown 
Granger, IN              
Dorm 
Walsh Hall    
Majors
Economics, English  
Minor 
Latino Studies, Theology     
On-Campus Activities
Folk Choi, Economics Club, Lab for Economic Opportunities, Creative Writing Journals (Visions & The Juggler)
What experiences at Notre Dame helped shape your decision to pursue ACE?    
The summer after my freshman year, I participated in the Center for Social Concern's Summer Service Learning Program (SSLP), where I taught 1st-12th graders at the Robinson Community Learning Center. This challenging but rewarding experience helped shape my discernment, along with the summer I spent working for Empower Illinois as an ACE Frassati Intern. I have also worked as a Writing Center tutor and an Econometrics Teaching Assistant on campus because I love to learn from others and am confident in education' and transformative power. My time in the Folk Choir community, where I have been privileged to have participated in a three-week pilgrimage to East Africa and to have performed in a max-security prison, has broadened my cultural perspectives and encouraged me to pursue a faith and service-oriented career.    
What do you hope to do/accomplish as an ACE teacher?
As an ACE teacher, I hope to help high school students discover their gifts and passions they can use to serve the world. I am excited to live in community with energetic people dedicated to serving God and others, and I anticipate ACE will challenge me daily to become a better thinker, listener, educator, and friend.       
How do you hope to grow in your experience as an ACE Intern?
I am looking forward to building community with the other ACE interns. and to share ACE's mission by encouraging more students to apply to ACE!