Carson Whitesell
ACE Intern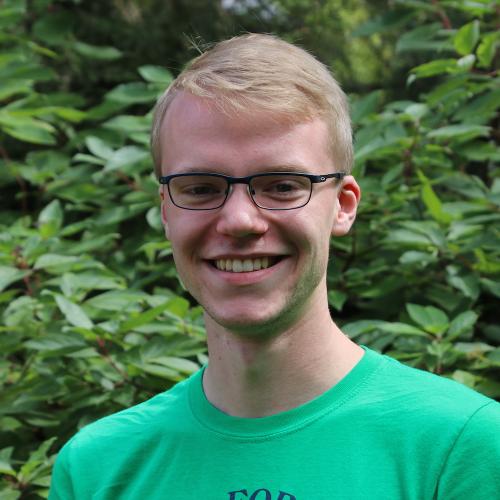 Hometown 
Indianapolis, IN          
Dorm 
Keough Hall   
Majors
Political Science, Mathematics 
Minor 
History   
On-Campus Activities
President of the Notre Dame Chorale, Glee Club, Pi Sigma Alpha
What experiences at Notre Dame helped shape your decision to pursue ACE?    
I decided to pursue ACE in large part due to conversations with a variety of people involved with ACE. Whether I was talking with Mike Comuniello; ACE interns; former, current, and future Teaching Fellows; or any of a variety of people who have had their lives touched by ACE in some way, I heard nothing but amazing things about the program. After tutoring a group of middle schoolers through the PATH Companions program, I knew that ACE would be a great fit for me.    
What do you hope to do/accomplish as an ACE teacher?
I hope to play as influential a role in my students' lives as many of my teachers have played in mine. I want to be a resource for my students not just in the subject I teach, but in all aspects of life. Some of the most meaningful interactions in my life were with teachers who showed every day that they cared about my success in life just as much as about my success in their class. If I can do that for my students, I will have succeeded as a teacher. 
How do you hope to grow in your experience as an ACE Intern?
As an intern, I'm very excited for the opportunity to grow in my faith alongside the other interns. I also hope to grow in my ability to share the incredible opportunities ACE offers with other students who are interested in becoming a Teaching Fellow.