Claire Farias
ACE Ambassador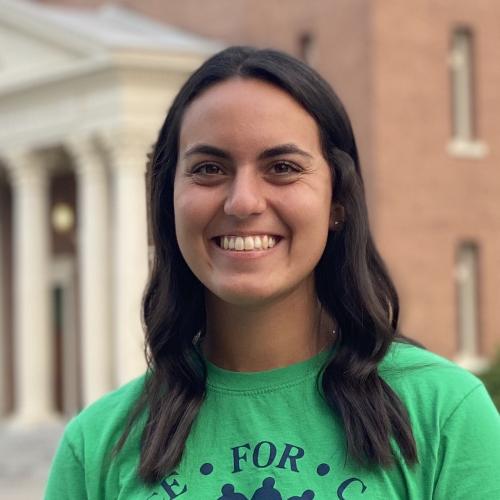 Hometown
Concord, California
Major
Economics
Minors
Math, Finance, Catholic Studies
Campus Activities
Retreat Leading, Resident Ministry, CLCs, Francis Youth Institute, GSBA
What experiences at your undergraduate institution helped shape your decision to pursue teaching as a possible vocation?
My experience with the Francis Youth Institute at Gonzaga was a big influence on my desire to pursue teaching. Spending a week with high schoolers during a theology camp helped me realize how much I love walking with young people and helping them see the beauty of learning and God's creation. Also, the community I experienced during my time as a resident minister and CLC leader drew me to teaching because I want to continue to be a strong support for others during my vocation.
What do you hope to do/accomplish as an ACE teacher?
I hope to be a teacher who serves my students with patience, love, and zeal. I hope to use my faith as motivation to care for students not only academically, but spiritually and emotionally, as well.
How do you hope to grow in your experience as an ACE Ambassador?
I hope that I can help other students in their search for post graduate plans. I want to take off some of the stress from others by being a resource to help discern what their options are and what they are passionate about. I am also excited to grow closer with the current ACE community and those who commit to ACE for the coming year.