Itzxul Moreno, M.Ed.
Associate Program Director, ACE Teaching Fellows; Coordinator, English as a New Language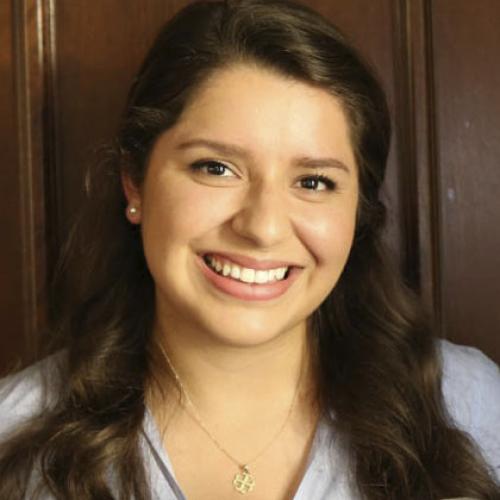 Office

100 Remick Family Hall

Phone

Email

Itzxul.A.Moreno.33@nd.edu
Itzxul Moreno serves as Associate Program Director for the ACE Teaching Fellows Program and Coordinator for the English as a New Language Program. She has supported the initiation of the Latino Educator and Administrator Development Program created by Notre Dame and the National Catholic Education Association. 
Itzxul earned her Master of Education degree from the Teaching Fellows program in 2019, while teaching 4th grade at St. Philip Neri School in Indianapolis, IN. She currently provides pastoral supervision for ACE Teaching Fellows communities in Michigan, Colorado, and Arizona, and collaborates with the ENL team on diverse projects. Her interests in emergent bilingual students, Latino leadership, and culturally sustaining pedagogy has led her to deliver professional development to educators around the country.
Itzxul is a 2017 graduate of Saint Mary's College in secondary education and history and is originally from Phoenix, AZ.