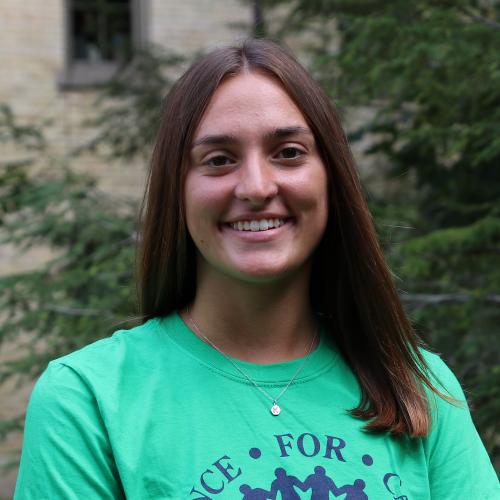 Hometown 
Franklin, MA 
Dorm 
Farley Hall 
Major
ACMS  
Minor 
Digital Marketing, ESS 
On-Campus Activities
Research Assistant in the Learning Analytics and Measurement in Behavioral Sciences (LAMBS) Lab, Club Field Hockey Treasurer, Robinson Community Learning Center (RCLC) Tutor, TutorND
What experiences at Notre Dame helped shape your decision to pursue ACE?    
I have always wanted to become a teacher, and my experiences tutoring at the Robinson Community Learning Center and TutorND further cultivated my passion for learning and sharing my knowledge with others. Additionally, my ESS classes and ACE's Frassati Internship program through ACE revealed to me how important a strong foundational education is and how unfortunately, many students fail to receive the quality education they deserve.
What do you hope to do/accomplish as an ACE teacher?
I hope to gain valuable real-world experiences in the classroom while encouraging my students to reach their full potential and empowering them to become life-long learners.    
How do you hope to grow in your experience as an ACE Intern?
I hope to deepen my understanding of self and prepare for my future as an ACE teacher amongst other future teachers., and I am excited to continue to spread the word about ACE and its powerful mission!