Lauren Connelly
ACE Intern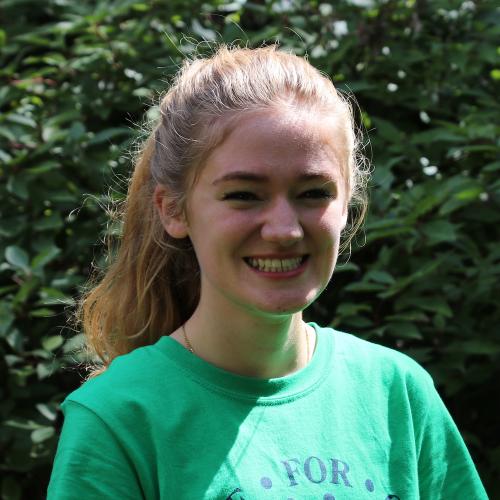 Hometown 
State College, PA    
Dorm 
Ryan Hall    
Majors
Biochemistry, English  
Minor 
ESS   
On-Campus Activities
Ryan Hall RA, Notre Dame Handbell Choir, Biochemistry Undergraduate Research, Girls On The Run, College Mentors for Kids 
What experiences at Notre Dame helped shape your decision to pursue ACE?    
Where do I even begin here?? I genuinely feel like my entire Notre Dame experience has led me towards and helped me to discern ACE, mostly through relationships I built along the way. I wasn't raised Catholic, nor did I have any family or friends who had ever attended Notre Dame, but I quickly found people (professors, friends, priests, mentors) in my hall and in my classes who helped me grow in my faith, recognize my passion for education, and find the confidence to pursue a career I had never planned on. I am particularly grateful for my time working as a camp counselor the summer after my first year for teaching me so much about working with young people, and for my time as an ESS minor for helping me to think critically about what being a teacher might look like for me. 
What do you hope to do/accomplish as an ACE teacher?
Throughout my life, thanks to many wonderful teachers I had, school has always been a safe, welcoming place for me to grow and learn. I hope that as an ACE teacher, I can provide the same for my students and give to them the radical love and support my teachers gave to me. I am also eager to continue being a student myself, and to have the opportunity to learn from my professors, students, and peers about how to be the best teacher I can be. 
How do you hope to grow in your experience as an ACE Intern?
I am excited to have the opportunity as an ACE intern to dedicate time to intentionally preparing myself to be a better teacher throughout my senior year, whether that is by forming a strong community with the other interns (and my future classmates!) or working in the ACE office or in classrooms., or walking with other students as they figure out their own post-graduate vocations.