Lydia Heinen
ACE Ambassador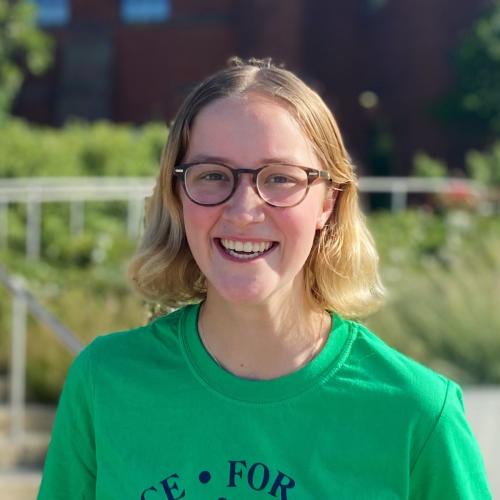 Hometown
Pewaukee, Wisconsin
Majors
Psychology & Mathematics
Minor
Physics
Campus Activities
Campus Ministry, Physics Learning Center, Service Trips, University Band
What experiences at your undergraduate institution helped shape your decision to pursue teaching as a possible vocation?
There were many little experiences at UW-Madison that have led me to discern teaching as a career. Through my involvement at our Catholic Student Center, St. Paul's, I grew to love Catholic community and the mission of evangelization. On a service trip to St. Louis, I recognized the need for good educators in underserved cities. The intersection of the needs I saw in St. Louis and the mission of those in the St. Paul's community led me to discern a vocation as a teacher through ACE.
What do you hope to do/accomplish as an ACE teacher?
As an ACE Teacher I simply hope to be a reflection of Christ's love to my students and those in the ACE community. Teachers have been some of the most influential people in my life, so I want to create a positive impact on my students and teach them to be curious about the world around them and the God who created it all.
How do you hope to grow in your experience as an ACE Ambassador?
I am hoping that this next year I can grow in relationships with the students at my university and with the ACE community. Being an Ambassador is a great opportunity to walk with others and help them discern their next step in life, whether that be ACE or another path. I also hope to grow closer to God through this experience and learn what it means to be a teacher who reflects the love of Christ.