Mary Claire Lewis
ACE Intern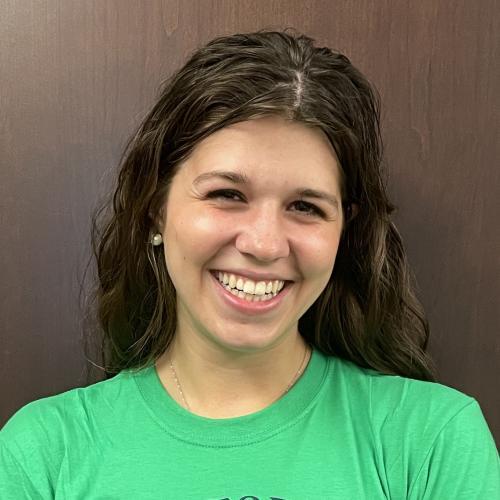 Hometown 
Hinsdale, IL          
Dorm 
Johnson Family Hall    
Majors
Psychology, Theology
Minor 
ESS
On-Campus Activities
Campus Tour Guide, Transfer Welcome Weekend Committee, Baraka Bouts, Peer Advocate, Elementary & Middle School Tutor
What experiences at Notre Dame helped shape your decision to pursue ACE?    
The experiences I've had at Notre Dame comprise the majority reason why I've decided to pursue ACE. Through my minor, Education, Schooling, and Society (ESS), I've been able to explore the multitude of ways that education can impact students' lives, whether in specific approaches to mathematical instruction, via law and policy, or in life outside the classroom. I've garnered an appreciation for the education system as a whole, but feel as though I cannot fully understand it without serving children at the forefront of a classroom and seeing the direct impact of macro and meso-level decisions. Furthermore, Through tutoring in local elementary schools and working as a middle school teacher for ACE PATH the past two summers, I've had a taste of the joy that teaching can bring, and it's something I want to experience further. I am passionate about educational equity, and truly believe that every child is entitled to a great education. When coupled with the faith-based community of ACE and the opportunities to grow in kinship and understanding, I knew ACE was something that I wanted to pursue.
What do you hope to do/accomplish as an ACE teacher?
More than anything, I hope to be able to create a multidisciplinary classroom environment that blends learning with life lessons of respect, compassion, understanding, and tolerance. I aim to thoughtfully and creatively craft lesson plans that emphasize the real-life importance of the topic at hand and encourage student participation and love of learning. I want all of my students to feel inherently valued, respected, and accepted when they enter my classroom, regardless of how they perceive their abilities, talents, and worth.
How do you hope to grow in your experience as an ACE Intern?
At the end of the day, I hope that spending an extra year with ACE as an intern further prepares me to lead a classroom of my own. Through collaboration with my fellow interns, I am hopeful that I will grow in understanding of others' differences and backgrounds, enrich my active listening skills, and regularly witness the characteristics of a successful and supportive team.