Michael Averill
ACE Ambassador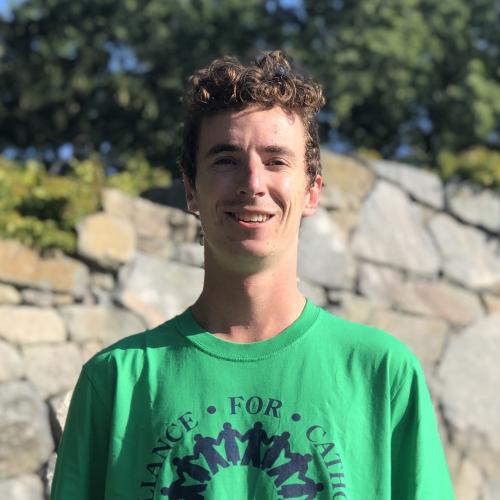 Hometown
Saugerties, New York
Majors
Political Science & Spanish
Minor
Community Development
Campus Activities
Resident Assistant, Bonner Service Leader, Campus Ministry Retreat Team, Club Ultimate Frisbee
What experiences at your undergraduate institution helped shape your decision to pursue teaching as a possible vocation?
My internship at a bilingual Montessori school through the Bonner program opened my eyes to the importance of educational opportunities for underserved communities.
What do you hope to do/accomplish as an ACE teacher?
I hope to make a long-lasting impact in the lives of all my students during my time as an ACE teacher, both in the academic subject area that I will be teaching and in extracurricular activities such as coaching sports.
How do you hope to grow in your experience as an ACE Ambassador?
I hope to grow both personally and professionally during my time as an ACE Ambassador. I am grateful for the opportunity to promote such an incredible program during my senior year of college, hopefully succeeding in my goal of connecting other students to ACE.