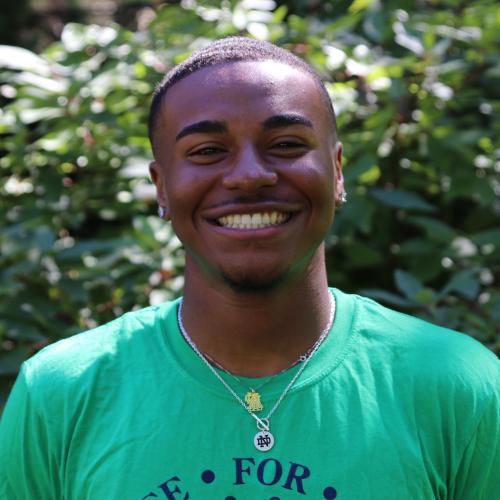 Hometown 
New Orleans, LA 
Dorm 
Holy Cross College   
Majors
Politcal Science 
Minor 
Poverty Studies  
On-Campus Activities
Notre Dame Women Basketball Manager, Matriculate Advising Fellow, Club Tennis
What experiences at Notre Dame helped shape your decision to pursue ACE?    
As the global pandemic got worse, my heart ached for students. It ached for those students whose access to educational support and to school lunches was severely reduced, and for those children who would no longer have fundamental human interaction. Upon returning to campus, one of my professors asked the question, "What are you fighting for this semester"? During the first week of classes, I started to research innovative ways to help students who lacked resources during this ongoing pandemic. I started with the ACE Companion Program, where I could see the excitement on my students' faces when we joined the zoom call for our tutoring session. Witnessing students live up to their God-given potential motivates me to not only participate in the ACE program but also to continue to be a beacon of light to students all around the world.
What do you hope to do/accomplish as an ACE teacher?
Having the innate ability to "meet people where they are" is indicative for success as a teacher. When students of color are arrested and suspended, it leads to a school to prison pipeline instead of a school to better opportunity pipeline. When only 2% of teachers are black men, it is my responsibility to mentor students of all ethnicities, and especially students that look like me. Representation matters at every level. As a person of faith, helping others means achieving perfection, completion, and guidance. As a result, I attribute my journey to His divine intervention: Grace, Mercy, and Favor. 
How do you hope to grow in your experience as an ACE Intern?
This program will help me grow to serve God and others through different vocations. I strongly believe that we don't serve God to gain His acceptance; we are accepted so we serve God. We don't follow Him in order to be loved; we are loved so we follow Him. So being an ACE Intern will help me crystallize the importance of loving, serving, and mentoring others.