Theresa Gardner
ACE Ambassador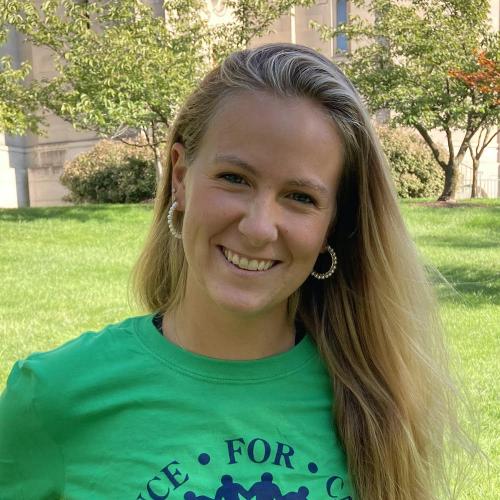 Hometown
Haddon Heights, New Jersey
Majors
Music & Theology
Campus Activities
Cardinal Service Corps leader, Music minister, campus ministry, Best Buddies president, acapella, orchestra, Resident Assistant, Phi Eta Sigma Honors society
What experiences at your undergraduate institution helped shape your decision to pursue teaching as a possible vocation?
Serving as a service leader and student minister on campus lead to some of the most enriching, fulfilling and formative experiences of my college journey. By working with different communities, especially those with disabilities and the youth, I realized that these encounters, where listening and accompaniment were the only tools one needed, were where I discovered a love to not only teach, but to be taught.
What do you hope to do/accomplish as an ACE teacher?
As an ACE teacher, I hope to be used as God's instrument to enable my students to see their own God-given gifts.
How do you hope to grow in your experience as an ACE Ambassador?
I hope to grow in my passion for the mission of ACE, by dedicating my time to not only promoting that mission to other students, but deepening my understanding of the ACE mission, living out the pillars of teaching, community and spirituality in all that I say and do.