Join us as we celebrate Hispanic Heritage Month! Check back throughout the month and subscribe for new updates and resources!
ENL Online Learning Modules
In an effort to better serve the growing populations of English learners in Catholic schools and honor Hispanic Heritage Month, ACE's English as a New Language program offers online professional development modules.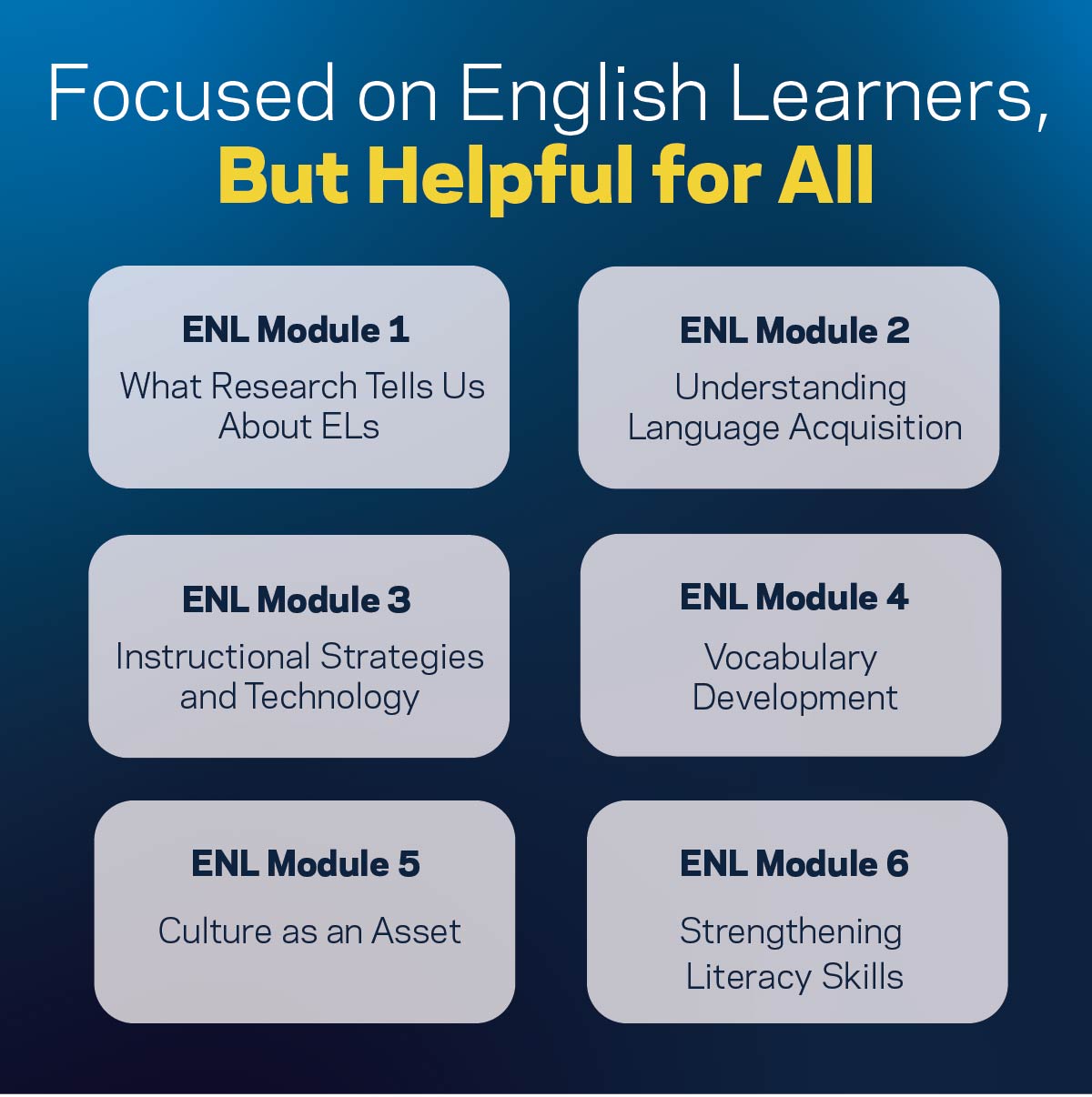 Multicultural Classroom Library List
A listing of books for Grades 2-7 that you can use to celebrate Hispanic Heritage Month with your students. 
Hispanic Heritage Kickoff Event
Members from our ENL and Catholic School Advantage teams shared three ways to celebrate this important month in your school communities.
ENL 15 on the 15th 2-Minute Tip: Comparing English and Spanish
In this month's 2-Minute Tip, Manny Fernandez—the program director of the Latino Enrollment Institute—discusses ways to honor the rich linguistic heritage that so many of our Latino students bring to their Catholic school communities by way of their English and Spanish skills. Learn how these two great languages compare and contrast to help students transfer skills across both languages.
Demographic Imperative: Encountering the Growing Latino Population
In honor of Hispanic Heritage month, listen as the founding director of the Catholic School Advantage and long-time pastor of predominantly Latino parishes, Fr. Joe Corpora, C.S.C., discusses the demographic imperative to reach out to and better serve Latino children and families in Catholic schools, while offering a few simple ideas to help you encounter the growing Latino population where you live. In order to learn more about growing Latino enrollment in your Catholic school, ACE's Latino Enrollment Institute offers a framework to transform Catholic schools in order to attract and serve Latino families. 
Stories of Strength
For language learners, we know that both language AND culture are incredible sources of strength and are critical to their identities. Helping students recognize and draw upon these invaluable resources, however, is not always easy. Listen as Itzxul Moreno shares one of her most beloved read-aloud texts—Salsa Stories—which can help guide the practice of family interviews to help students recognize and reflect on the stories of strength in their own lives.
English Learners in Catholic Schools: Our Legacy and Future
Catholic schools in the United States have a long and magnificent tradition of serving multilingual and ethnically diverse communities. Listen to Clare Roach, ENL Coordinator, briefly speak about how serving English learners is both our great legacy and our great future in Catholic schools.