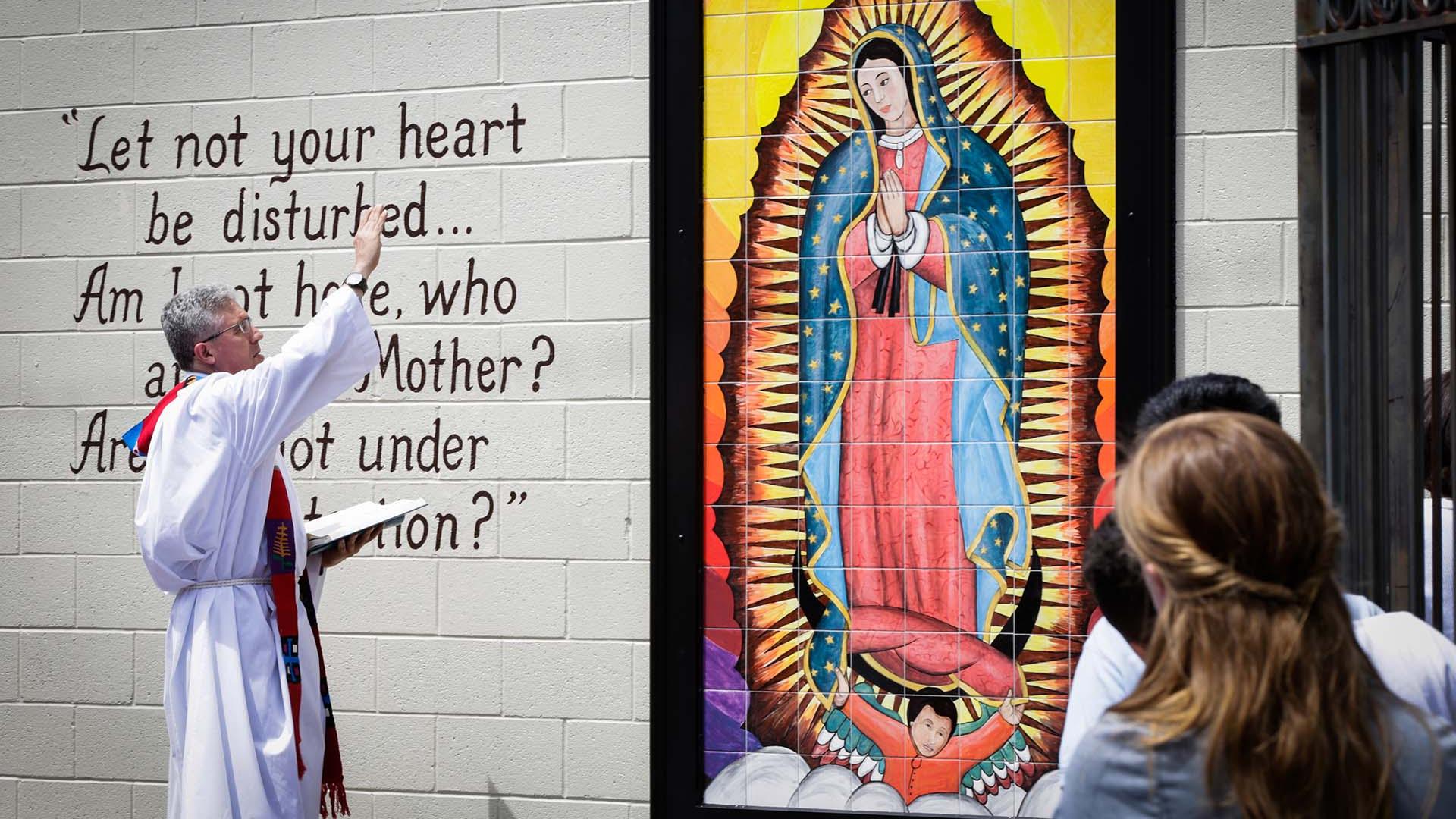 How to Apply
Applications Now Open!

We are now accepting applications to join the 12th cohort of the Latino Enrollment Institute! Applications must be received no later than April 1, 2024. Space is limited, so we encourage you to apply early. We will begin sending acceptance notifications on a rolling basis, and all schools will be notified by April 15 at the latest.
Application Timeline:
Applications Open: November 15, 2023
Application Deadline: April 1, 2024
Acceptance Notification: April 15, 2024
LEI Summer Conference: June 16-19, 2024
Cost
Thanks to philanthropic support, the cost to schools for participation in the LEI is $1,500 per school. This fee covers on-campus accommodations (please see the FAQs page for more information about accommodations), meals, and materials for two people, one of whom must be a school leader. Also included in this cost is the ongoing support of an LEI mentor via monthly Zoom calls, access to online monthly modules, and a mid-year follow-up gathering of principals in the cohort. A school may choose to bring a pastor at no additional cost.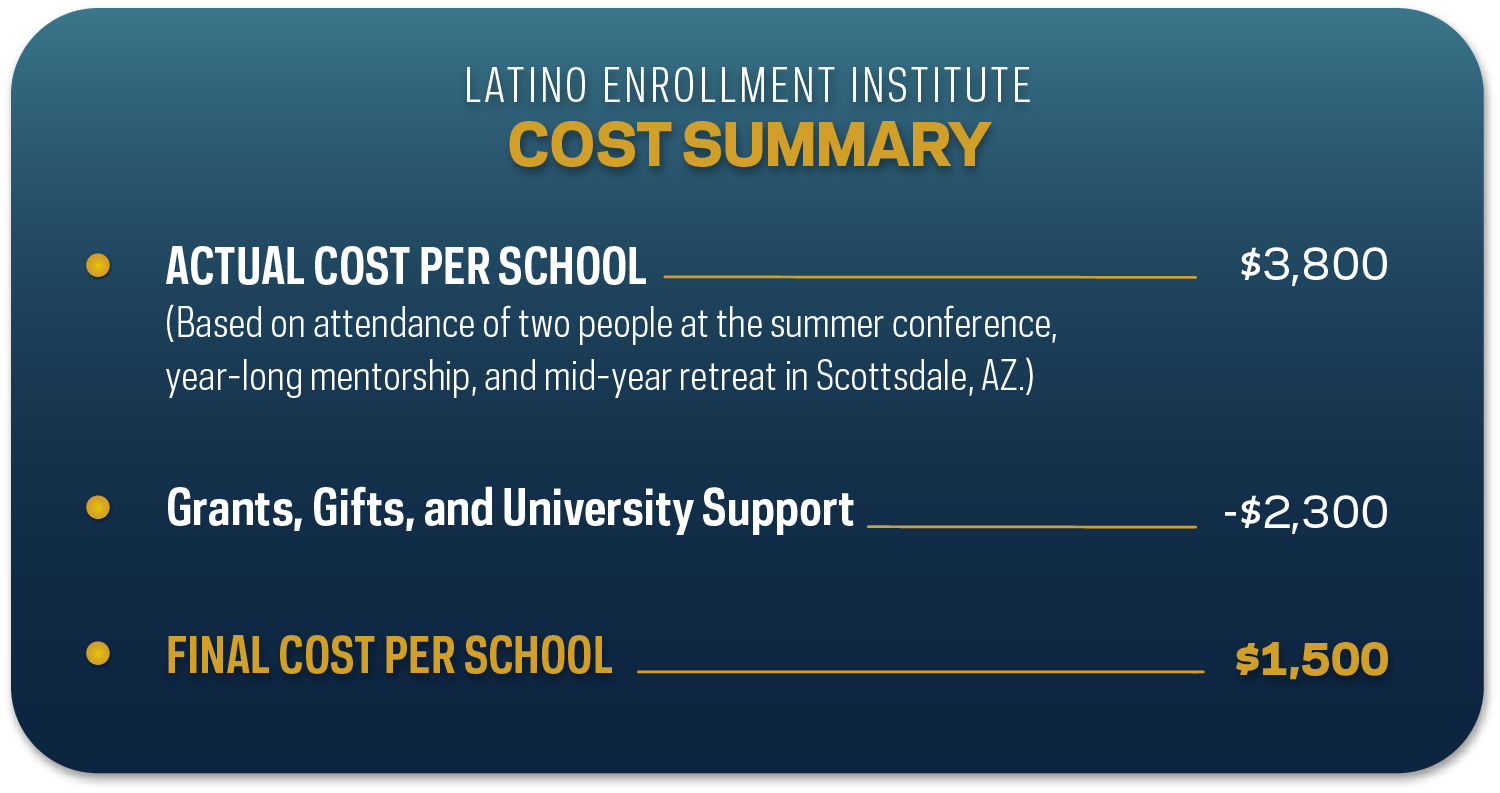 Interested in attending the LEI but feel that the cost is prohibitive?
 
We appreciate your thoughtful consideration of the financial ask involved in the program. We truly believe that this is a strong investment in the long-term success of your school. The cost of the program has been graciously underwritten by donors and we have found that schools have been very successful in allocating Title II and Title III funding to cover the expenses. On average, 65% of schools cover the cost of the LEI using Title funds. We encourage you to think of the LEI as an investment, one in which the enrollment of an additional child in your school covers the cost of the program.
We do not want cost to be a barrier for any schools that are committed to this mission and want to attend the LEI. If you have any questions about the cost and/or how to secure Title funding to participate in the program, please contact Jocelyn Smith (jsmith89@nd.edu).
Join our mailing list to receive the Catholic School Advantage newsletter and other resources!