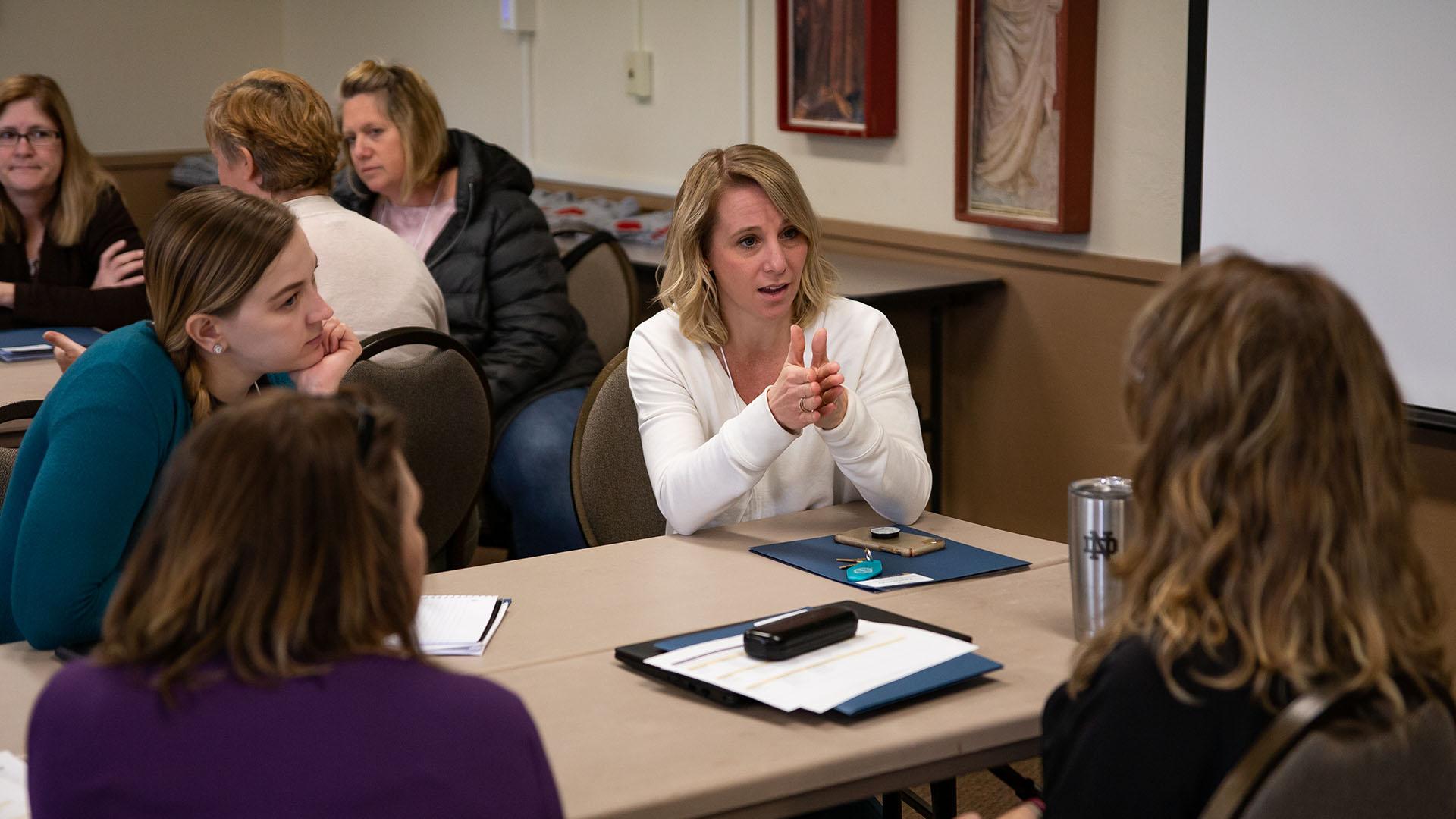 Latino Enrollment Institute
Program Timeline
The LEI summer conference will take place on campus at the University of Notre Dame, June 18-21, 2023. Following the summer conference, each school leader will be placed with a team and an LEI mentor to meet and work through monthly modules. In February 2024, all school leaders will have the opportunity to reconvene in person in Scottsdale, Arizona, for the LEI Mid-Year Retreat.
See below for a full program timeline.

If you're interested in joining this growing network of dynamic Catholic school principals dedicated to serving Latino children and families, we invite you to apply to join our 11th cohort next summer. If you have not yet subscribed to our CSA newsletter, you can do so at the top of the page and you will receive an email when the application goes live.
In the meantime, if you have any questions, please feel free to contact Katy Lichon at kwalter5@nd.edu.