Applications to join LEAD Cohort 4 are now open!
Want to learn more about LEAD? Click below to see all of the program details.
Do you know a Latina/o educator who would be interested in joining a community of mentorship and support? Let us know who they are and Kenna Arana (karana@nd.edu) will reach out!
About LEAD
Amplifying the Latino Voice
The Alliance for Catholic Education and the National Catholic Educational Association (NCEA) have partnered to offer a new and exciting opportunity. The Latino Educator and Administrator Development (LEAD) program aims to amplify the Latino voice nationally—in the classroom, at the school level, and beyond. This initiative is designed to form, advance, and retain Latino educators in Catholic schools, as well as develop a clearer understanding of how to address the opportunities and challenges that exist in this landscape.
Representation Matters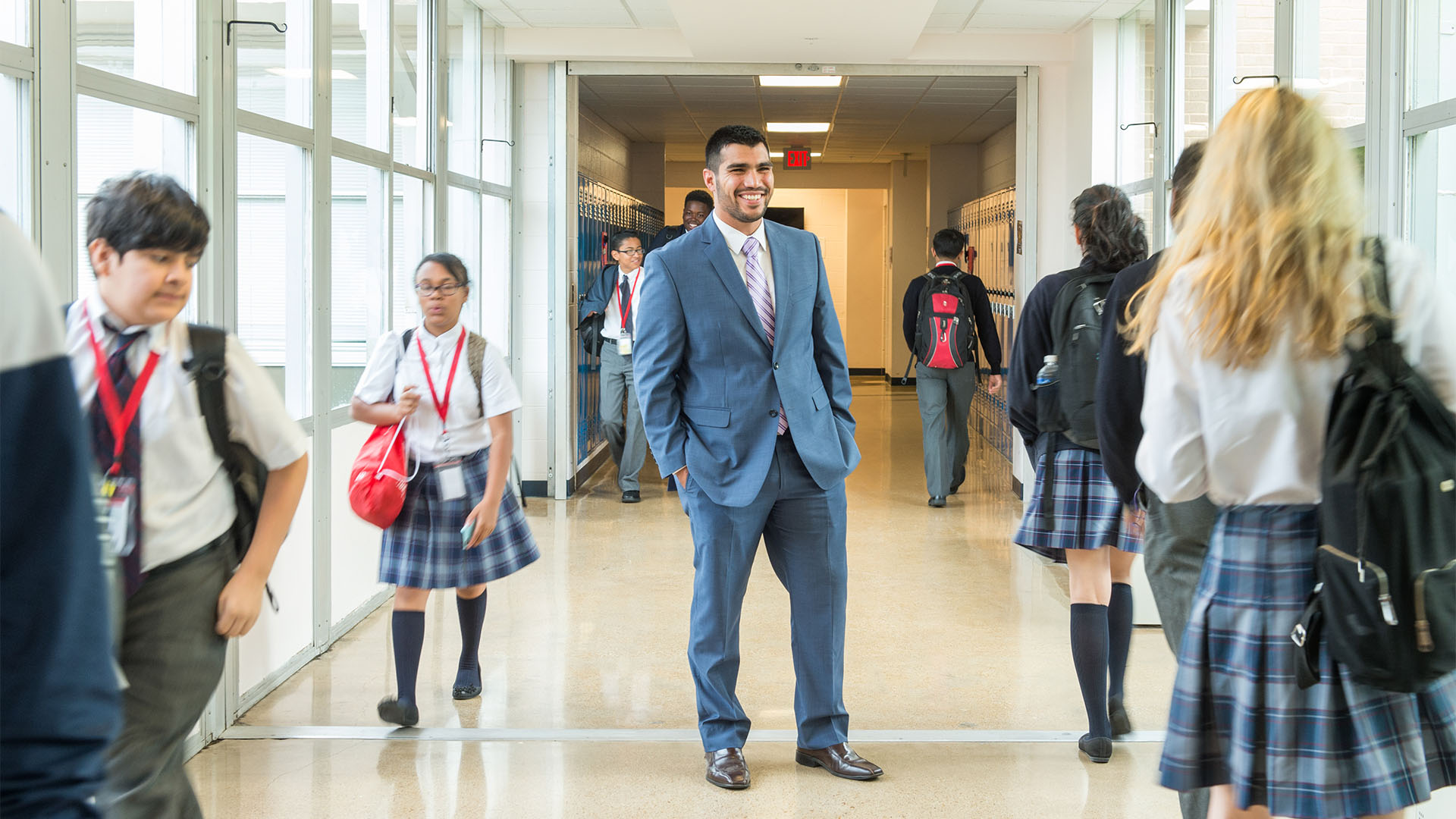 While Latino children are the fastest-growing segment of the U.S. school population, only 8% of teachers, 4% of board members, and 2% of senior education leaders are Latino (Fernandez, 2018). The majority of Latino Catholic school children, may never be instructed or led by a Latina/o teacher, principal, or administrator.
Research shows that representation matters, and Latino leadership is essential. A shared student and teacher identity (home language, ethnicity, background knowledge, lived experiences, etc.) can lead to improved academic outcomes (Dixon, 2017). Additionally, "by exposing Latino children to more leaders who look like them, it helps them imagine what they want to become and can reinforce strong self-efficacy around the value of their identities and Latinidad. It's been said 'you can't be what you can't see.'" (Fernandez, 2018).
Learn more about the lasting impact of a Latino Leader from LEAD 1 Fellow Viridiana Vargas.
---
For any questions, please contact Kenna Arana at karana@nd.edu or 574-631-9774.