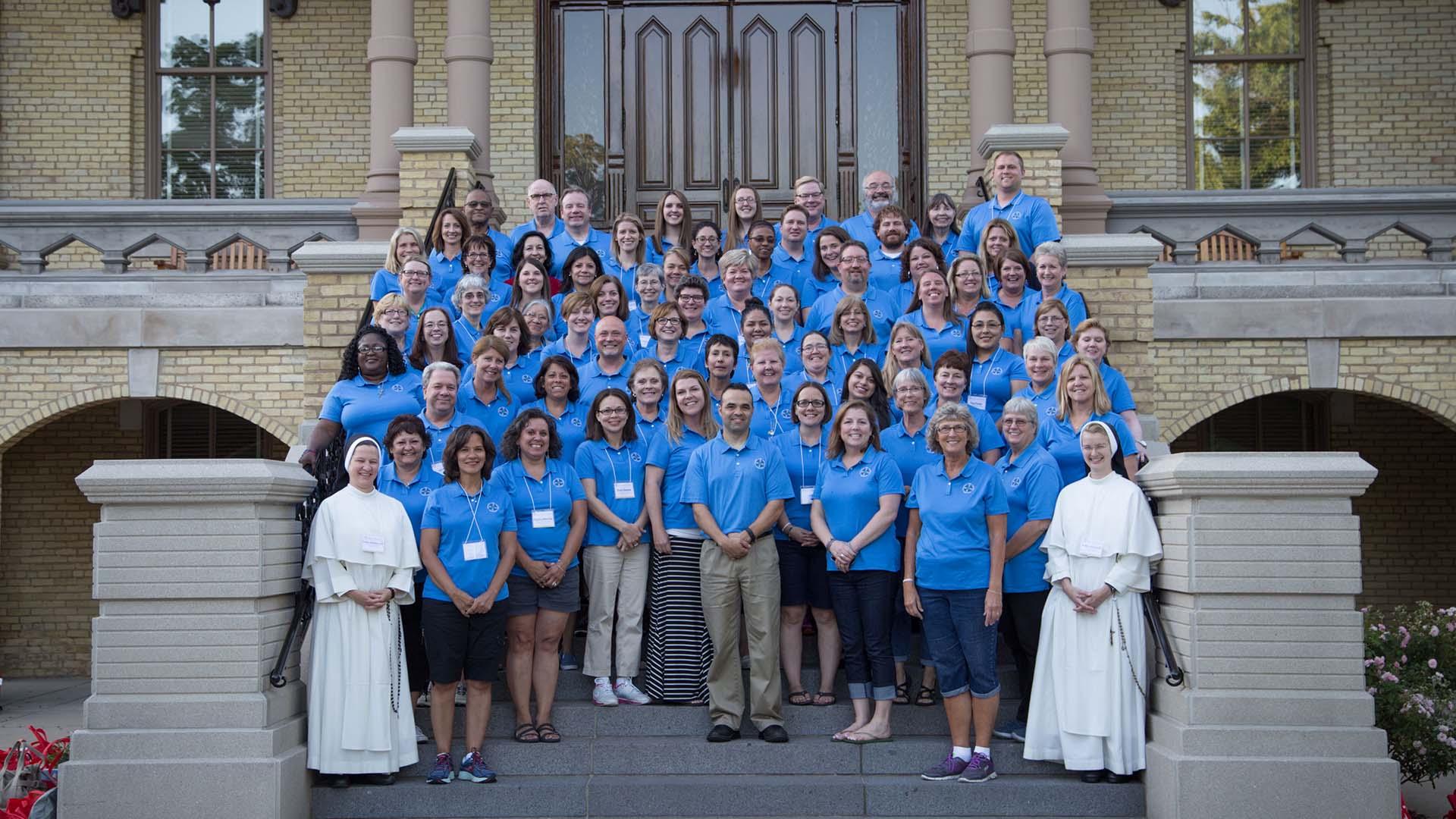 About the LEI
In response to national data suggesting Latinos are both the fastest-growing segment of the U.S. Catholic Church and the most underserved by Catholic schools, the University of Notre Dame's Catholic School Advantage program founded the Latino Enrollment Institute (LEI) in 2012. This initiative identifies and assists Catholic schools with substantial unmet capacity (open seats), favorable demographic potential—namely, a growing number of Latino families in the surrounding area—and motivated principals by offering a framework to transform schools in order to attract and serve Latino families.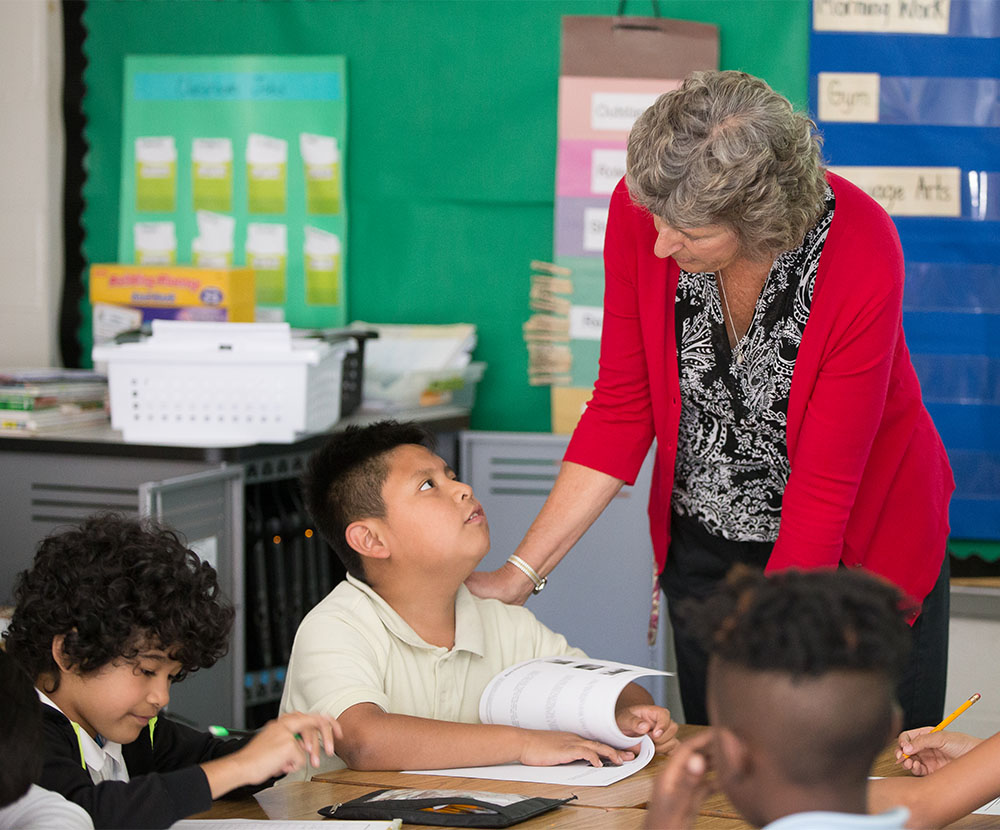 The LEI was predicated on the idea that the principal is the single most important lever for change in a school, whether it be in establishing an environment that is culturally responsive to Latino families, implementing strategic marketing and recruitment efforts to boost Latino enrollment, or simply assembling the right team capable of carrying out these efforts.
The principal's capacity to implement important and lasting changes, however, is accentuated by the support of the pastor and key members of his/her staff and faculty. Thus, the LEI invites school teams, comprised of the principal and one other staff/faculty member, to attend the summer institute. A third spot is reserved for the pastor of each eligible school, at no additional charge, should he choose to attend as well.
Experience shows that schools with collaborative principals and pastors who are equally engaged in this mission to welcome and serve Latino families are more effective, and substantial enrollment gains can ensue.
In addition to the summer program, each principal is placed on a small team of four or five other principals in a cohort model and meet monthly via Zoom over the course of the year. Principal teams, facilitated by a coach from the LEI leadership team, will work through a series of modules made available online each month. These modules are an opportunity to dive deeper into many of the topics and ideas presented at the summer conference, as well as to discuss any challenges, successes, and best practices with other principals engaged in the same mission.
Testimonials
"We feel very blessed to have been a part of the LEI. We are now paying it forward to our students, parents, faculty, and staff. Our community is richer—spiritually, culturally, and academically—because of our new students. We are thriving in areas that we could only wish for just a few years ago."

 

-Patrick Patterson
Roanoke Catholic School | Roanoke, VA
LEI Cohort 3
"This was the single best professional development I have ever attended. It has completely changed my outlook and I am so honored that our school was chosen to attend. I am so thankful for the opportunity and am still reviewing my notes in order to remember as much as possible in order to move forward this fall."

 

-Kim Koch
St. Mary's Academy | The Dalles, OR
LEI Cohort 6
"Over six years, we increased enrollment from 150 to 331! Thank you LEI!"

 

-Jeff Eiser
St. Clement School | St. Bernard, OH
LEI Cohort 2