When prompted to "share a recap of ACE summer" for this blog post, the repressed theatre kid inside me instinctively started singing "Seasons of Love" from the musical Rent:
How do you measure? Measure [an ACE summer]?
In daylights [out on South Quad],
In sunsets [over St. Mary's lake],
In midnights [walking home from The Backer],
In [MANY] cups of coffee,
In inches, in miles [cruising around campus]
In [lots of] laughter, in strife [on the ACEstore basketball court]…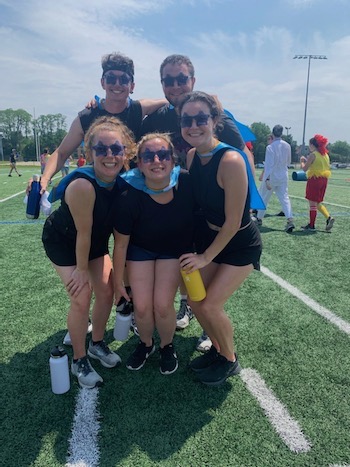 It's fair to say that our 8 weeks in South Bend were a memorable gift to all. After spending the majority of our first summer on Zoom, the ACE 27 cohort came to campus hopeful to experience ACE summer traditions, eager to sit in classrooms as students instead of teachers, and particularly excited to make up for lost time with one another. Enthusiasm certainly did not run short among the ACE 28 cohort, either – the first years brought more energy, zeal, and positivity to Dillon Hall than I could dare encapsulate in this short post.
As any ACEr knows, the summertime is jampacked both academically and socially. Early mornings in the dining hall, 9-5 class schedules, essential afternoon power naps and even more essential Grotto visits, study sessions, campus walks with friends, and daily masses certainly have a way of keeping you busy! As teachers, though, ACErs know how valuable the life/work balance is, so we don't fail to prioritize community time, rest, and (required) fun, too! Traditions like FJ's cookie socials lived on, as did the ACE-store basketball tournament, the ACE talent show, ACE prom, and the first-day-of-practicum surprise (if you know you know…). A few new events, like ACE Field Day, weekly O'Ro's karaoke nights, and even a wiffleball tournament made their ways onto the summer calendar, too. In hindsight, I'm not sure how we managed to do it all amid our classes and academic work, but I suppose one of the little-known teacher superpowers is having more than 24 hours in a day.
Long days somehow created short weeks, though, and soon enough, we were off to our respective homes and community sites. (Though I know we are all already looking forward to the joyous reunion that will come over December Retreat!).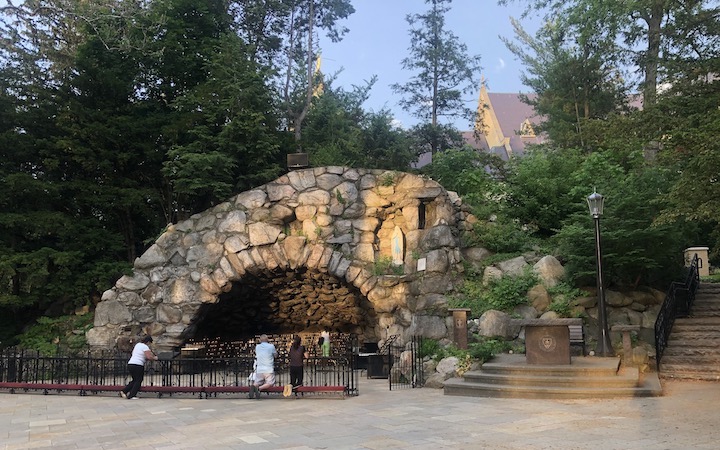 "Seasons of Love" ultimately summarizes time, you guessed it, "in love." In fear of sounding corny, I think the same goes for the time spent on campus during ACE summer, when the amount of love expressed and soaked up by each ACEr is incalculable. Every interaction over the summer – between professors and students, second-year teachers and first-years, pastoral advisors and the communities they serve – is one of sincerity, advocacy, care, and love. For this reason, as Fr. Lou DelFra poignantly summarized in his final Dillon Hall homily of the summer, "the ACE community during the summer here at Notre Dame is often a home – a place of nourishment, of comfort, of learning and loving." ACE summer proved itself to be wonderfully chaotic, fantastically exhausting, and a time to be measured in love.