Purpose. Calling. Fulfillment. Mission. Whichever word you use, I believe this aspect of one's life is perhaps the most important there is. When one discovers their purpose, it seems that joy, peace, and prosperity automatically follow.
From a Christian perspective, your purpose can be seen as what God has called you to do with your life; your vocation. When realized and pursued, you become your best self -- the person God called you to be. You use your gifts and talents in a meaningful, fulfilling way - uplifting not only yourself but those around you.
Many hope to discover their vocation, yet the ways in which we measure ourselves up are poor. Contemporary culture highlights competitive compensation and distinguished titles as indicators of achievement and purpose. What does this mean for those entering the work force? Better yet, what does this mean for someone beginning an eight-week internship at a non-profit in the Twin Cities? How do we find purpose in our work, and how do we begin to discover our vocation?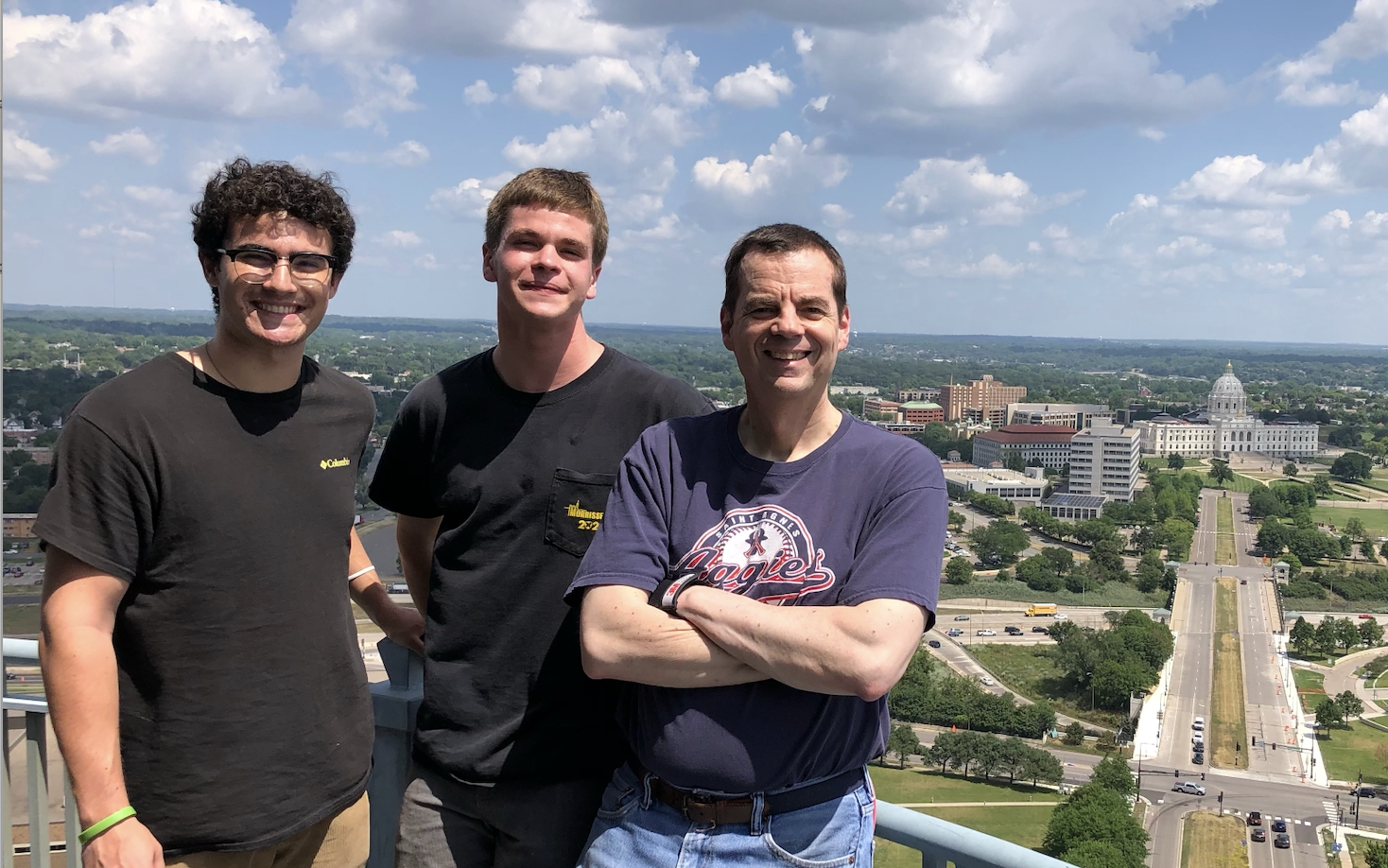 Developing Relationships
As a Frassati intern, there were opportunities to check-in weekly with my executive mentors, as well as the Frassati Team. In these moments, I talked about the work I was doing, my goals for the summer, and my career aspirations. I didn't necessarily feel distinguished or important myself, but those I encountered appreciated my commitment and the value I possessed as an intern, and as a human being. As the summer progressed, I looked forward to conversations within the Aim Higher Foundation and Frassati community; I looked forward to learning from my mentors, and also bringing value to our shared work. My work had a direct impact on others on my team, and even more importantly to the students of St. Paul and Minneapolis entrusted to our care. My experience of relationships, with those I had the opportunity to meet brought joy into my workday, allowing me to find purpose in my role. 
Taking Joy in the Processes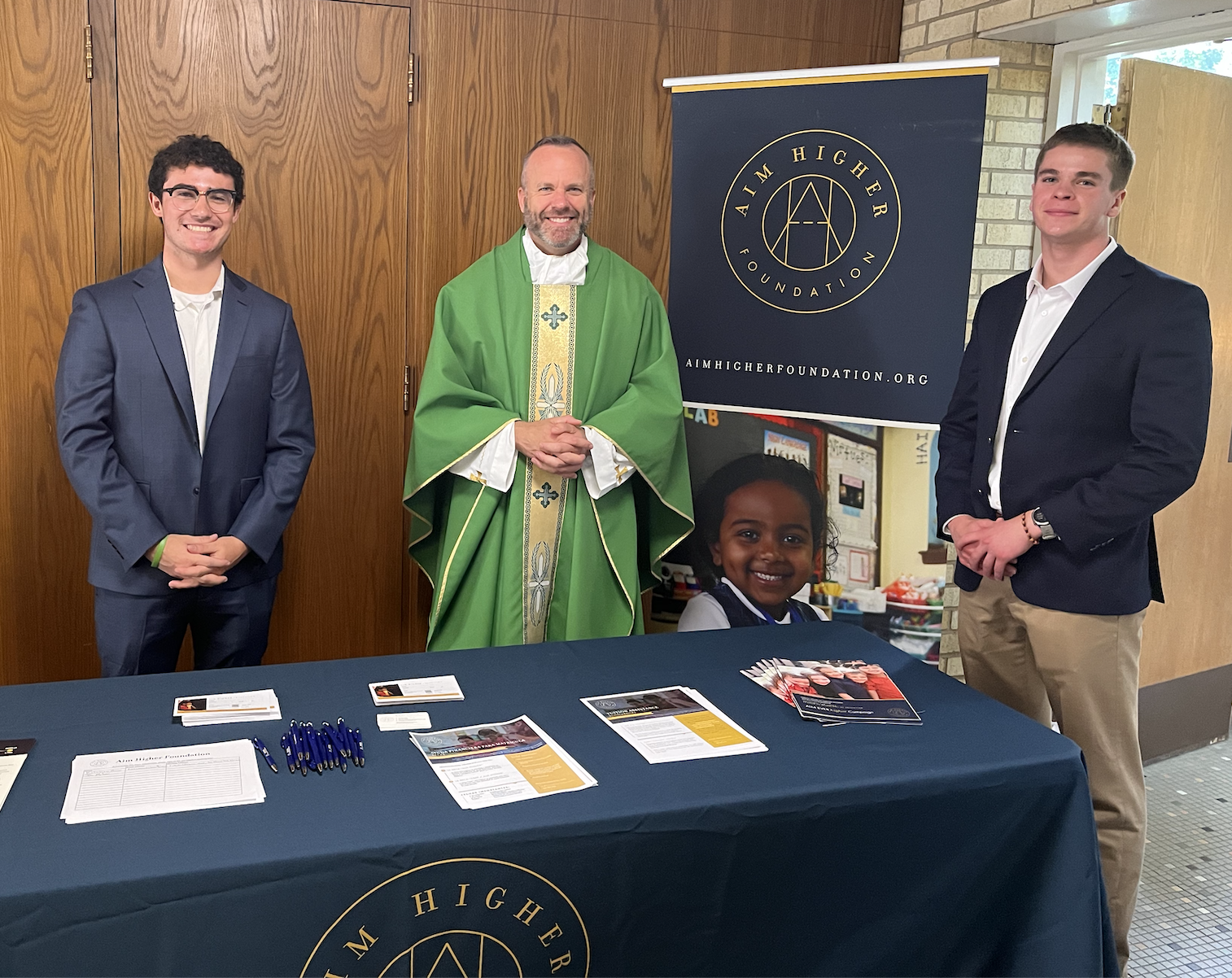 One of my main tasks involved data collection and database management. While exciting some days, there were others that were a bit more mundane: copying and pasting of data, combing through records, and updating inconsistencies. Time, patience, and focus were the name of the game, and admittedly when I first began this task was monotonous to me; I was doing the same thing over and over, and progress was slow. However, over time I focused less on the outcome of my work and more on my approach to the task. Finding ways to be more efficient, understanding the processes that led to data inconsistencies in order to eradicate potential future error, displaying data meaningfully: this energized me. Experiencing joy in the complexity of my work, but also the simplicity, brought opportunities for innovation and creative solutions. My experience as a Frassati intern taught me the value of embracing not only what I was doing, but how I was going about doing it. As a result, I found unique purpose in the process.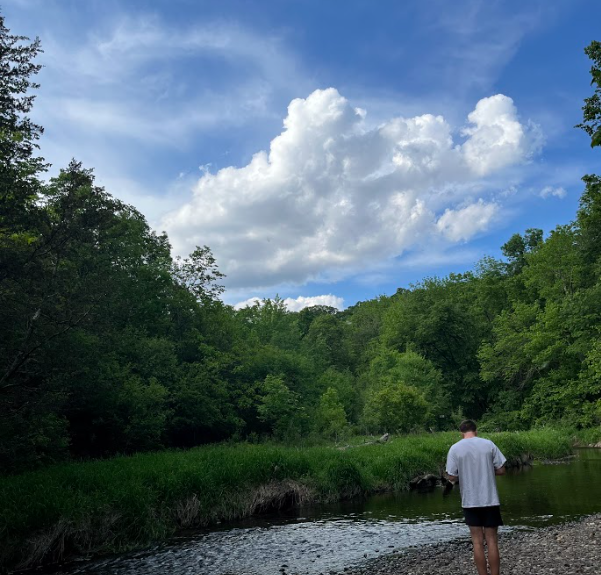 Trusting in God's Plan
The most important, and most difficult, method of finding purpose is trust - trusting in God's plan for me. Going into the summer, I was unsure how professionally fruitful my experience would be. I always pictured myself working for a financial services company in New York, and instead I found myself engaged in a Catholic non-profit in Minnesota; it wasn't necessarily the role I envisioned. However, I felt that God had placed this opportunity in front of me to grow professionally, personally, and spiritually. Every day, I was challenged to contemplate my calling, my vocation, and in doing so I found myself for the first time being fully present to my community, my work, and my faith life. I sharpened my business skills daily, all the while in the context of a community that cared about my holistic formation. I experienced daily joy my role as a Frassati intern, and it certainly helped me to find purpose in the long-term, too. 
I can confidently say that this summer was one of the happiest, most peaceful, and prosperous summers of my life. I felt energized by the work that I was doing - not because of the compensation, my position, or even my long-term interest in the work itself - but because of the relationships I cultivated each day, the small successes and the process of my toil, and the belief that God was putting me here, at this job in this time and place, for a reason. I became my best self during my Frassati Internship; I learned to encounter purpose in a job and in my life anew. I became at peace with who I am, and most importantly who God is calling me to be.