When a trusted colleague suggested that I would be a good candidate for ACE's Reform Leaders' Summit, I jumped at the opportunity. 
As a former teacher, principal, and district administrator, and now in my role as professor of education administration, I have been deeply engaged in education reforms in my home state of Kentucky. I was familiar with ACE's vital contribution to education improvement and advocacy and eager to network with other reform leaders across the United States.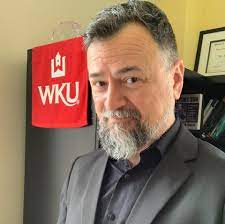 As expected, my experiences with the Reform Leaders' Summit have been rewarding. We enjoyed our first convening in New Orleans in Summer 2022. I had heard school-choice pioneer Howard Fuller speak in the past, but I am always inspired to listen to him again. Of the greatest interest to me, however, was hearing the first-hand accounts of New Orleans' reform efforts from some of its key leaders, including Patrick Dobard and Dana Peterson. Patrick was the superintendent of the Louisiana Recovery School District from 2012 to 2017, and Dana is the former assistant state superintendent in the Louisiana Department of Education and current chief executive of the education nonprofit New Schools for New Orleans.
While I was familiar with the overall contours of the education transformation in New Orleans, Patrick and Dana, among other speakers, help us better understand the enormous challenges that reformers faced and especially how to improve our own coalition-building efforts based on their experiences.
The after-hours networking opportunities in New Orleans also gave me the chance to interact personally with other heroes of education reform I have long admired, including Scott Jensen, Bill Phillips, and Ed Kirby. Given their experiences – Scott as a senior strategist at the American Federation for Children, Bill as the vice president of state advocacy and support for the National Alliance for Public Charter Schools, and Ed as the former leader of the Walton Family Foundation's nation education reform initiative – I was eager to hear their perspectives on the specific education initiatives we have underway in Kentucky.
Summit participants were organized into smaller professional learning communities, based on professional background and areas of interest, where we have continued to read and discuss policy ideas through monthly virtual meetings. My own group is made up of other individuals involved in higher education, including doctoral students, post-doctoral fellows, and early-career professors. 
I am literally the "graybeard" of my group, and in general I have probably been immersed in education policy work longer than most of the other participants. But I relish the opportunity to support the work of newcomers to education reform. At this point in my career, I take great satisfaction in helping others understand the core issues confronting educators and encouraging and empowering them to use our collective knowledge to make a bigger difference in the field. 
In this way, the Reform Leaders' Summit is not just an enriching professional learning experience for me personally, but a way that I can help others and continue making a long-term investment in the work of education reform.