From an early morning on the first day of practicum for ACE 28 to an afternoon visit with the Latino Enrollment Institute and a late-night Cookie Social with Fr. Joe Carey, ACE Communications Intern David Shaw gives you a glimpse into some of the events from ACE Summer 2021.
Check out the photos below and follow us on Facebook, Twitter, Instagram, and LinkedIn to get more summer updates in your feed!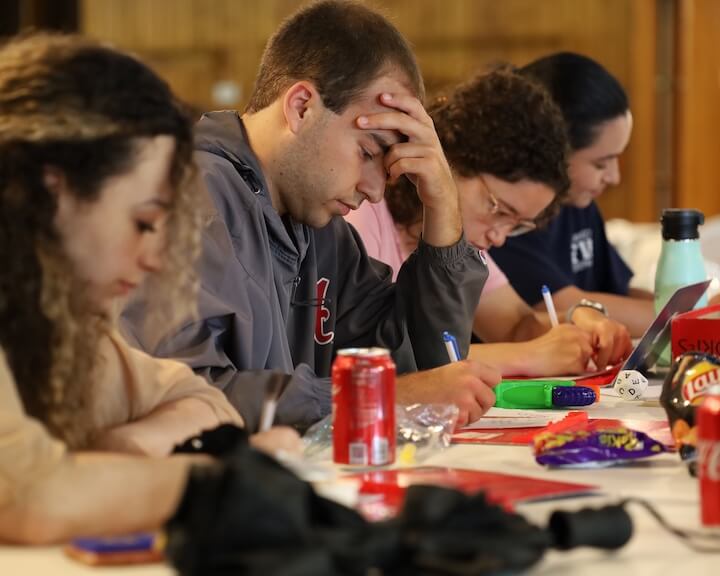 ACE 27 Returners' Retreat
Before jumping back into their summer coursework, members of ACE 27 were able to take some time to reflect on the school year at Returners' Retreat.
---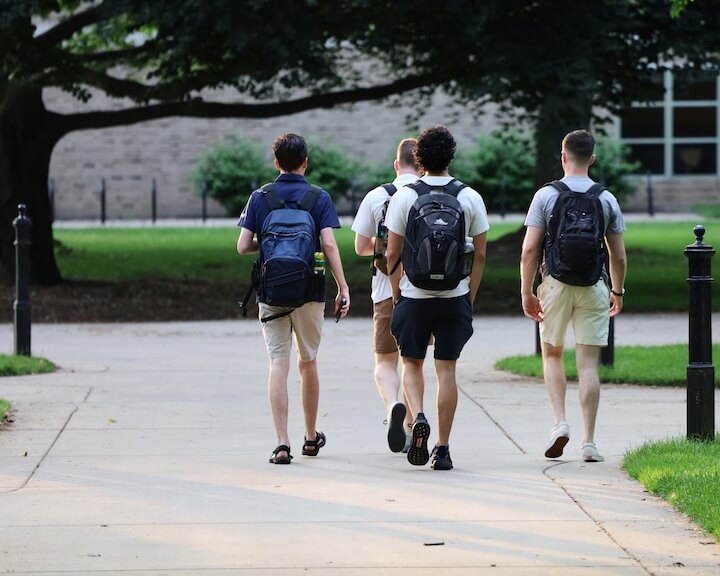 ACE 27 First Day of Classes
Members of ACE 27 make their way from breakfast to the first classes of their second summer.
---
ACE Field Day
Members of ACE 27 and 28 donned their "Sunday best" as they participated in ACE Field Day.
---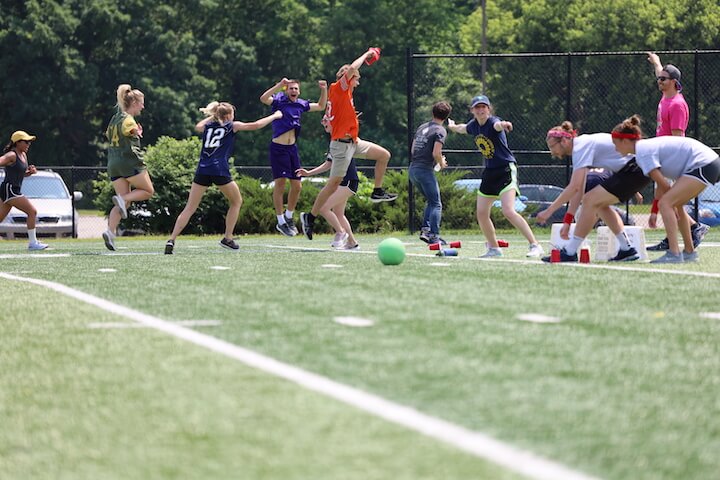 Field Day Celebrations
ACErs cheered on their housemates as they completed a series of challenges and games against other ACE communities.
---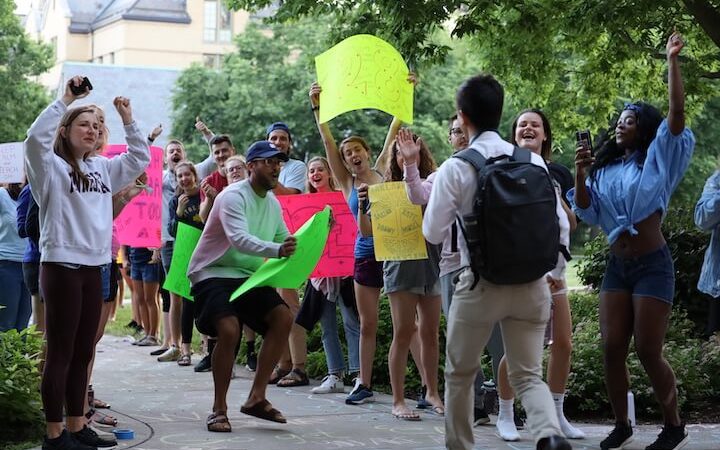 1st Day of Practicum for ACE 28
ACE 27 woke up early to surprise the ACE 28 teachers with a proper send-off for the first day of their teaching practicum in schools around South Bend.
---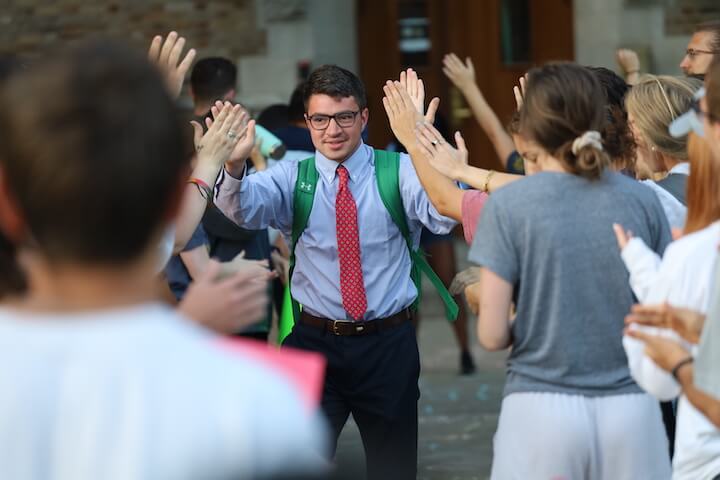 High Fives and Affirmations
In addition to high-fives as they exited Dillon Hall, ACE 28 teachers were also greeted with various inspirational messages on the sidewalks as their made their way to their practicum sites.
---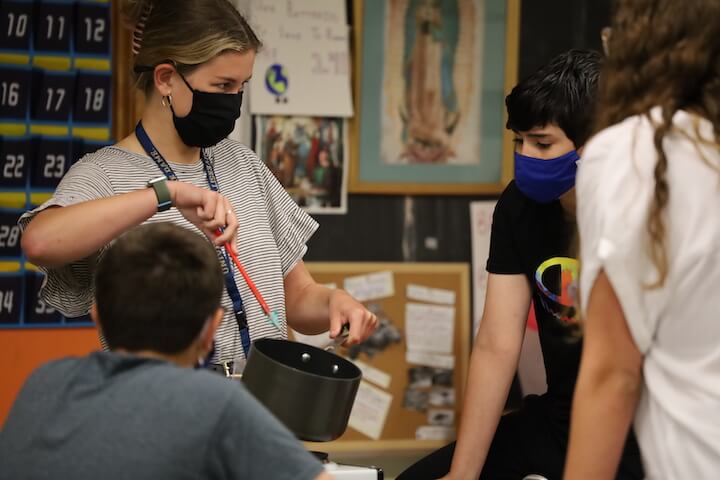 Summer STEM Camps
First-year ACE Teachers go out into local Catholic and public schools as part of their practicum experience, including teaching at the Center for STEM Education's Summer STEM Camp at Marian High School.
---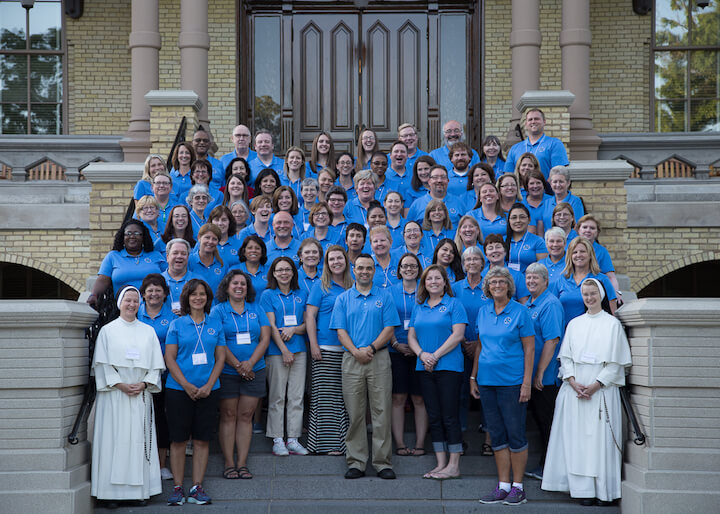 Latino Enrollment Institute
ACE Teachers aren't the only ones who travel to campus each summer. Since 2012, the Catholic School Advantage's Latino Enrollment Institute has partnered with nearly 400 Catholic schools to boost Latino enrollment by an average of 33%.
---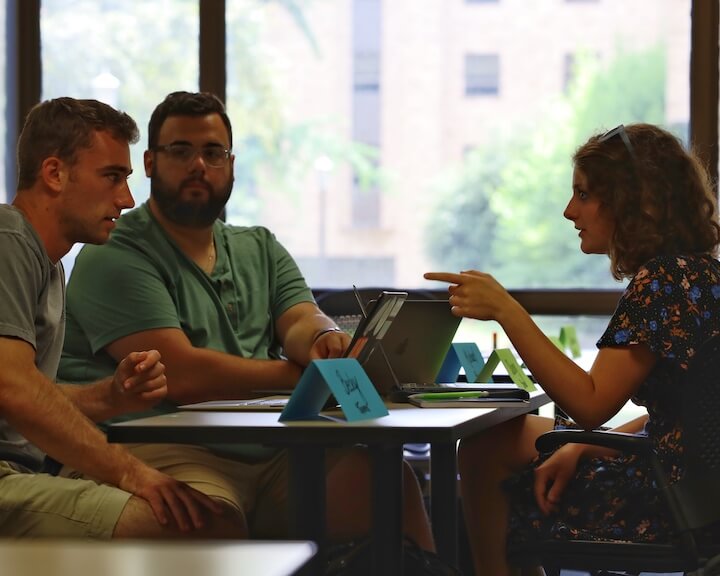 Classroom Conversations
During their time on campus, ACE Teachers take courses to enhance their expertise in various content areas. Here, English Language Arts teachers talk about ways they can better serve their students during the upcoming school year.
---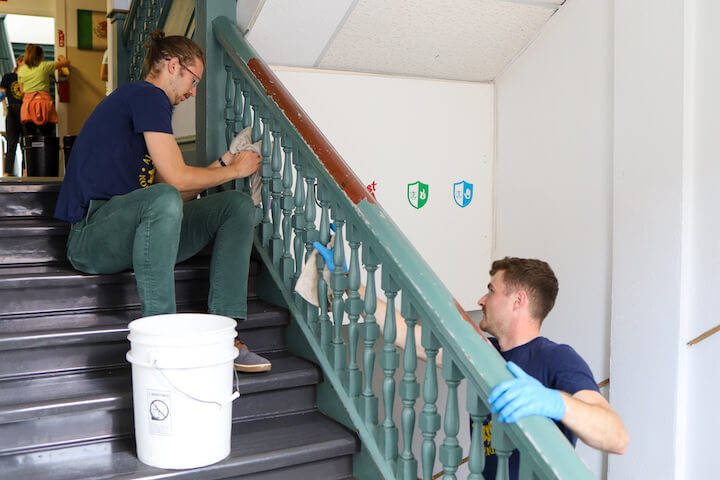 Community Service
When they're not teaching or taking classes, ACE Teachers make time to visit various schools and non-profits in the area to perform community service together.
---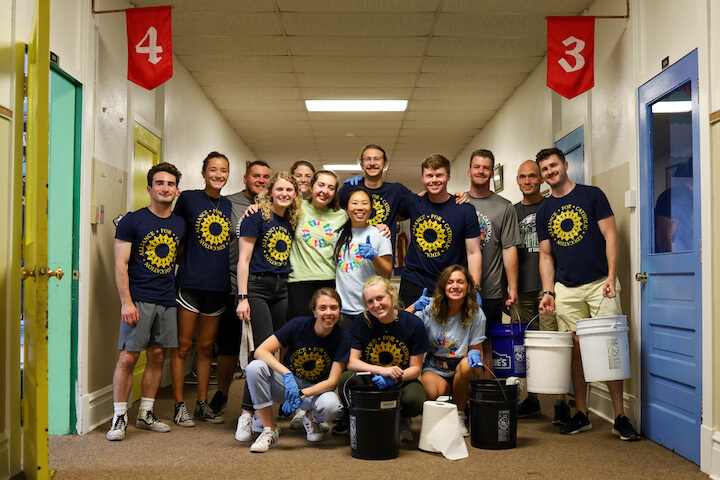 Philly, DC, and NYC at St. Adalbert
Members of the New York City, Philadelphia, and Washington, DC communities stop for a photo at St. Adalbert's Catholic School in South Bend during their evening of community service.
---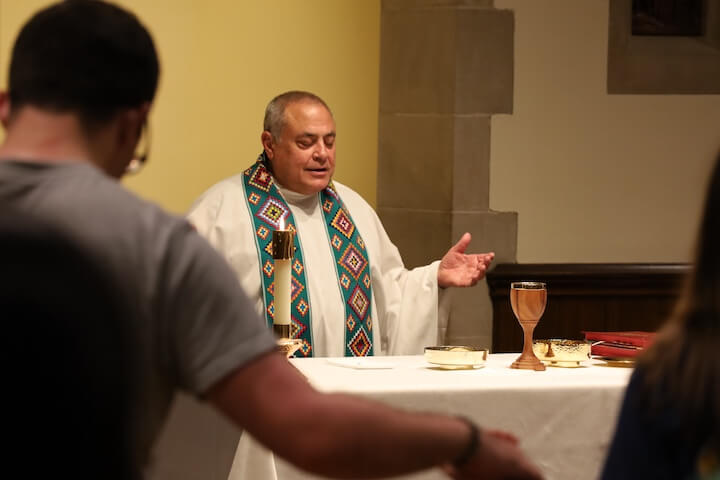 Evening Mass in Dillon Hall
After a long day of teaching and learning, ACErs gather in Dillon Hall's chapel with Fr. Joe Corpora, CSC, to be nourished by the Eucharist and the ACE community.
---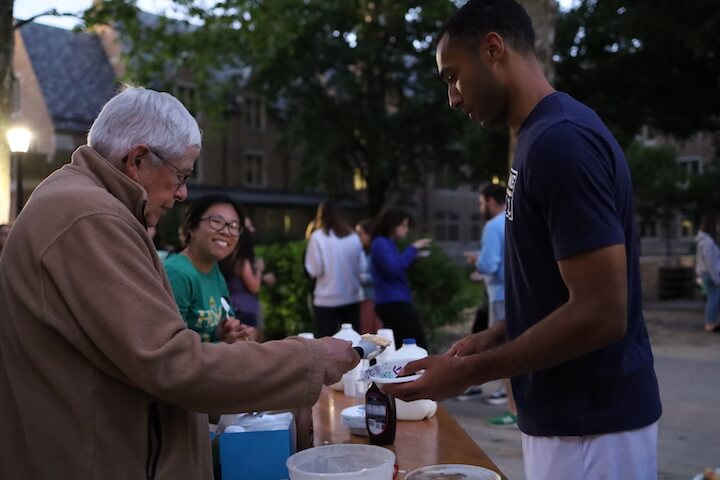 FJ's Cookie Social
After Mass, ACErs enjoy a cookie and ice cream social with ACE's Chaplain, Fr. Joe Carey, CSC.