From an early morning on the first day of practicum for ACE 28 to an afternoon visit with the Latino Enrollment Institute and a late-night Cookie Social with Fr. Joe Carey, we give you another glimpse into some of the happenings from ACE Summer 2021.
Check out the photos below and follow us on Facebook, Twitter, Instagram, and LinkedIn to relive all the summer memories!
---
ACE Commencement 2021
Marie Lynn Miranda, the Charles and Jill Fischer Provost of the University of Notre Dame, congratulated the graduating members of ACE Teaching Fellows and The Mary Ann Remick Leadership Program at the ACE Commencement Exercises on Saturday, July 10.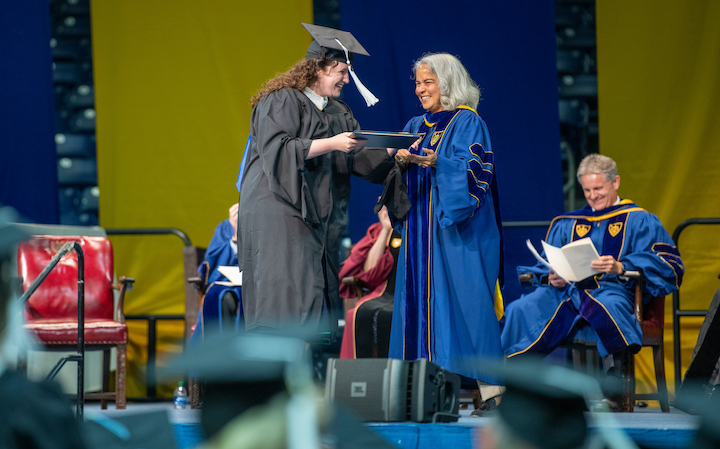 ACEstore Basketball Tournament
ACEstore basketball returned to campus this summer, with the ACE Teaching Fellows from Atlanta battling the ACE Chicago community.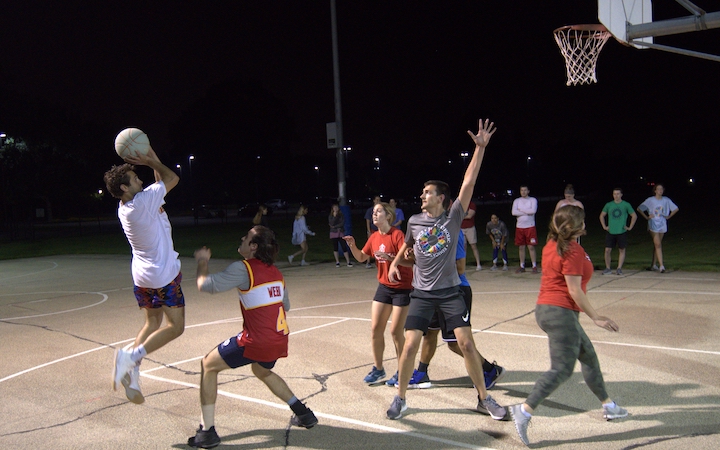 ACE PATH Summer
ACE PATH conducted another fun-filled summer session in Tucson, Arizona from June 14 to July 16.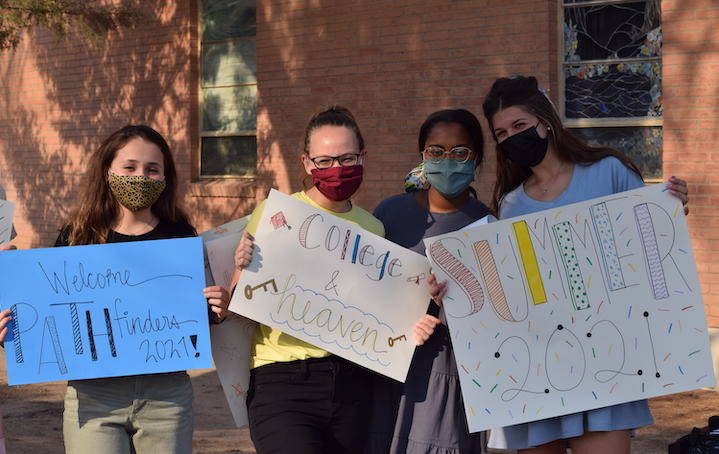 PIE 3 and PIE 4 Come to Campus
The Program for Inclusive Education welcomed members of PIE 3 and PIE 4 to campus for learning and fellowship, including a trip to historic Notre Dame Stadium.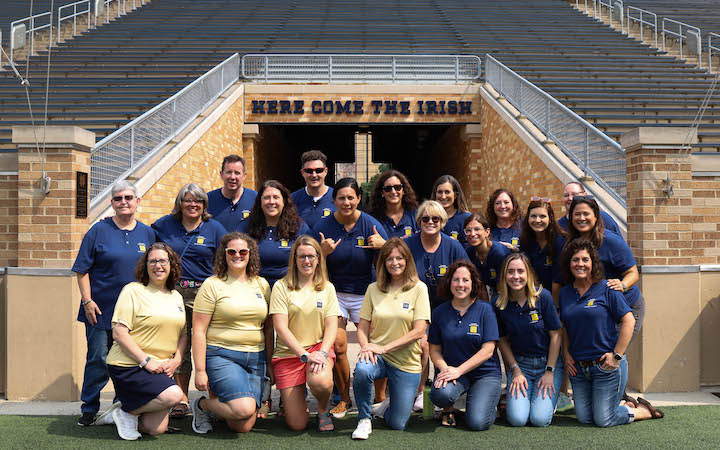 Summer School in Session
ACE 28 Teaching Fellows work with students in local schools as part of their Summer Practicum experience.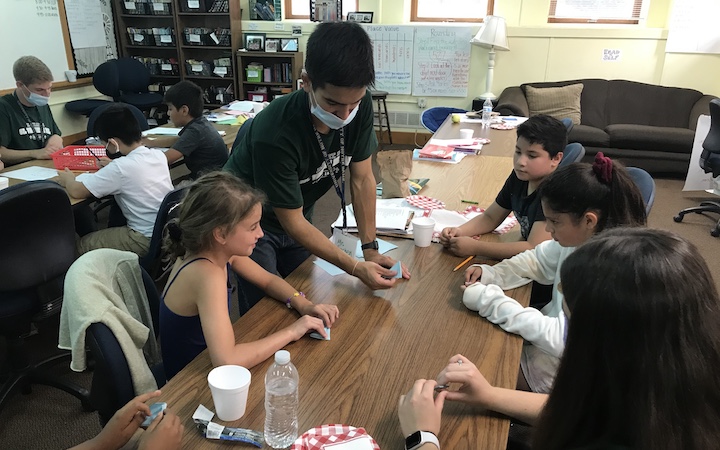 Remick 18 Walkout Celebration
Members of the 18th cohort of The Mary Ann Remick Leadership Program celebrate the completion of their final class before graduation.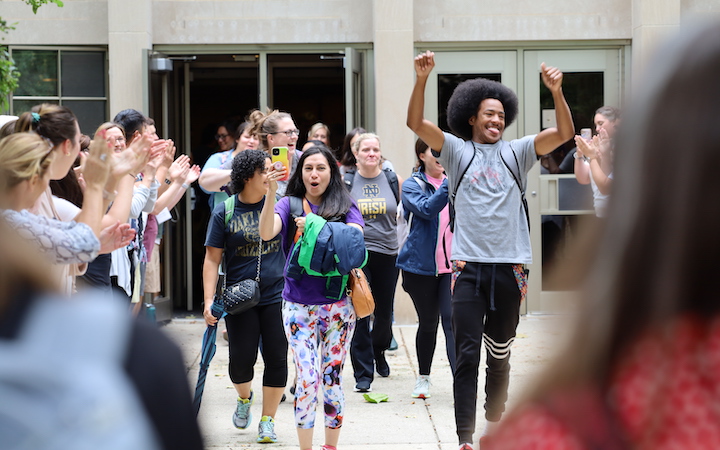 STEM Trustey Fellows Summer Institute
The Center for STEM Education's Trustey Family STEM Teaching Fellows spent two weeks this summer creating, testing, and experimenting in order to improve STEM teaching and learning in their schools this fall.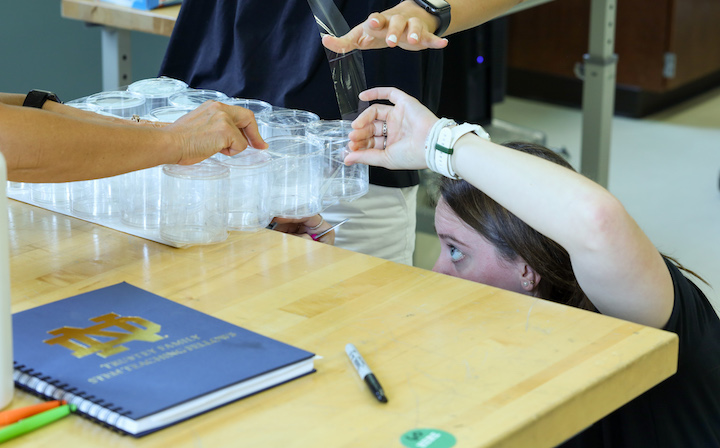 ACE Talent Show
The ACE Teaching Fellows held their annual Talent Show on Friday, July 16 at Washington Hall. The program was packed with vocal and musical performances.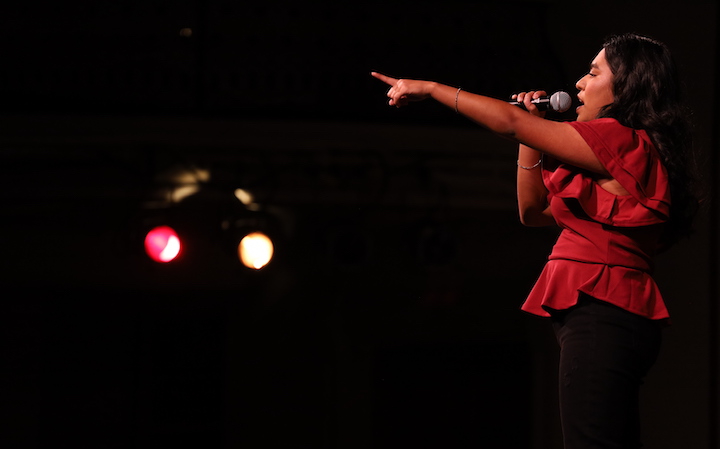 2021 ACE T-Shirt Reveal
This year's Olympic-themed ACE T-Shirt reveal didn't disappoint. Mike Comuniello and Fr. Joe Carey, CSC, rode in to unveil this year's edition in Kelly Green. It was one of the many great events of the summer, and we're already looking forward to next year!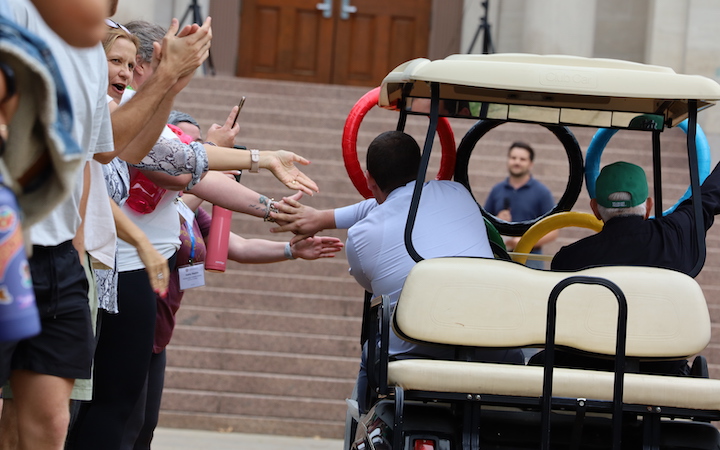 CTEL Cabrini Fellows
The CTEL Cabrini Fellows—principals from Toledo, Cleveland, and Camden—got a tour of Fr. Ted Hesburgh's office and enjoyed some great views of campus.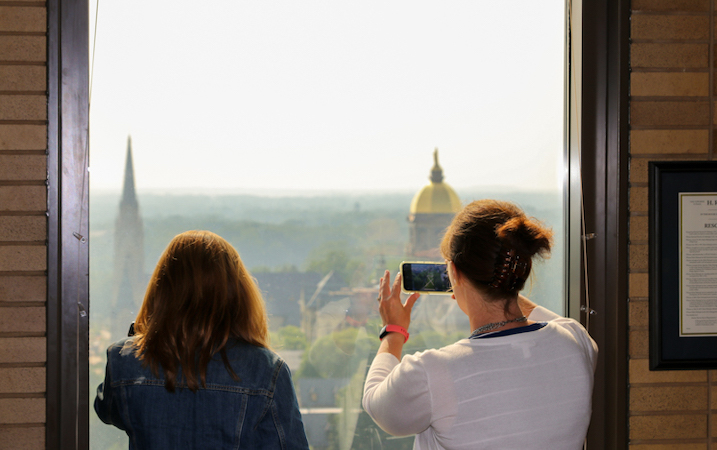 Latino Educator and Administrator Development Program
The first cohort of LEADers joined us on campus from July 21-23. Dr. Veronica Alonzo, Associate Superintendent of the Diocese of Dallas Catholic Schools and a member of ACE 4, was one of the featured presenters.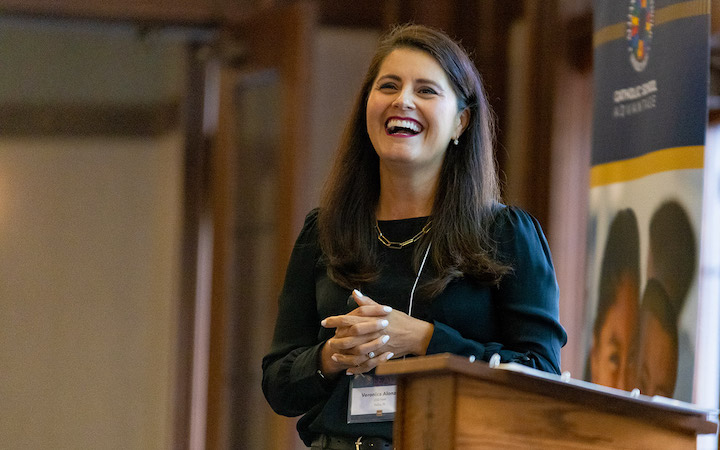 Missioning Mass with Archbishop Hebda
We were honored to be joined by Archbishop Bernard Hebda from the Archdiocese of Saint Paul and Minneapolis to mission all of our teachers and leaders. Here he is pictured with the Twin Cities ACE Teaching Fellows.