Lauren Leo credits her experience as an ACE Teaching Fellow for catalyzing a desire to break down barriers and to expand access for all learners. 
She now works to increase inclusion as the assistant director of instructional design within EdPlus at Arizona State University (ASU), not too far from where her career in education first began teaching third grade at St. John Vianney Catholic School in Phoenix as a member of ACE 11. 
"Many of the learners I worked with in ACE were first-generation students," Leo says. "Working with them made an imprint on me, and it led me to want to do the work that I'm doing now at ASU, focusing on access and inclusion."
After graduating from ACE, Leo stayed in Phoenix and taught at St. Catherine of Siena School for four years before moving to Mishawaka, Indiana, where she taught at Queen of Peace School for two years before returning to Arizona and taking a job in the provost's office at ASU.
"At that point, I had been teaching third and fifth grade for eight years," Leo recalls. "Some of my former students were in high school and were starting to look at colleges. As they were growing up, I became interested in how I could help have an impact at a higher education level and on a broader scope."
Leo was drawn to ASU because its mission of inclusion resonated with her and reminded her of the students she served in ACE. "The ASU charter states that we're measured not by whom we exclude, but by whom we include and how they succeed," Leo says. "Some of my students were the first in their families to go to college, so providing people with opportunities to access higher education really spoke to me."
In 2015, Leo had an opportunity to transition from the provost's office to EdPlus as an instructional designer for their Universal Learner Courses, which were known at the time as the Global Freshman Academy. "The courses are open to anyone, so learners don't have to be ASU students, and they can earn academic credit at a reduced cost," Leo says. "It's a way for learners to see if college is right for them or if they're ready or even to take a few courses that they need to finish their degree. We've had a lot of learners earn admission into ASU through this program."
Finances are a common barrier to college for students, and EdPlus is working to remove this barrier by ensuring that learners have no out-of-pocket expenses when they take a Universal Learner Courses. "Typically, when a learner signs up for a course, they pay up front, but the model for Universal Learner Courses is flipped," Leo says. "Learners have to verify their identify and pay a small fee to be on the credit-eligible track. On the credit-eligible track, learners who pass a course with a 'C' or higher have a year to decide if they want academic credit. If they do, then they pay for the course at a reduced tuition rate. It's very low-risk for the learner." 
ASU works closely with other partners to open up even more opportunities for learners. "Through our partnerships with companies like Starbucks and Uber, they pay for their staff to take online courses," Leo says. "This means that employees can get their full degree paid for by the company, and it's great that these partnerships eliminate the financial barrier. We're always looking to grow our partnerships so that we can continue improving what we do."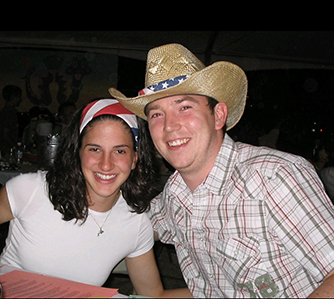 Leo says that while her time in ACE now seems far away, the impact it had on her is lasting. "It's interesting to think about what I would be doing if I hadn't done ACE," Leo says. "It's amazing to look back on my ACE experience and to see all of the different paths my peers have taken since then and what they're doing now. Being able to earn a master's degree through ACE has opened up so many doors for me, and my experience in ACE led me to the work that I'm doing now."