Dominic Fanelli's journey through Catholic education has taken him down many roads, but each led him back to a school that feels like home. 
For his continued commitment to Catholic education, including serving as principal of St. Mark the Evangelist in New York City and now as principal of Benedictine High School in Cleveland, Ohio, Fanelli was awarded the 2023 Michael Pressley Award for Excellence in Catholic Education. 
Fanelli attended the University of Notre Dame with no real thought of becoming a teacher, but as he began tutoring students his junior year and became a resident assistant, he liked the idea of doing some type of service after college. 
So Fanelli applied and was accepted into the 18th cohort of ACE Teaching Fellows and taught middle school math in Baton Rouge, Louisiana, at Sacred Heart of Jesus School. 
"It was one of the greatest placements I ever had," he said. "It was the most distinct American culture I'd ever witnessed. I had such a wonderful experience down there in south Louisiana."
As Fanelli finished ACE, he decided to apply for a Fulbright scholarship to continue teaching. He was accepted and taught English in Nuremberg, Germany.
After leaving Germany, Fanelli took a position at Democracy Prep, a charter school in New York City. It was a difficult transition for him, as he worked with larger class sizes and students who had more needs than what he had experienced before. But Fanelli worked with his principal, who worked extensively with him in what he calls his most formative experience he had as a teacher.
"I was getting a ton of coaching and in seven months I got way better," Fanelli said. "I got on a live coaching plan. It was a game-changer. They were able to break down minute by minute of class for me in a way that just helped me."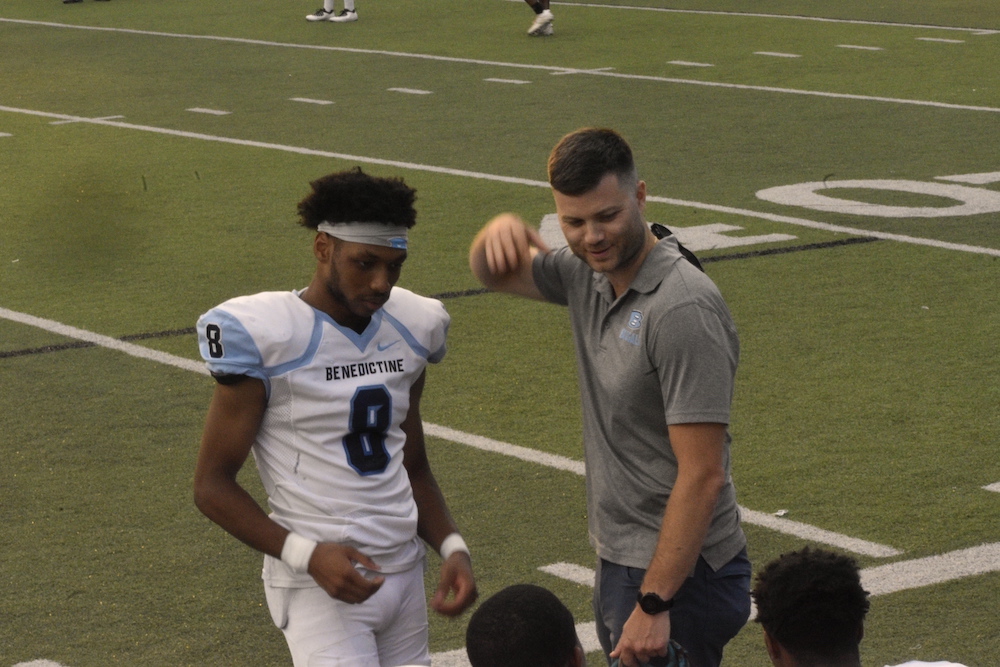 Fanelli made the transition back to Catholic schools in New York as he worked in two Partnership Schools. He served as academic dean of Sacred Heart School in 2016 and then spent the next four years as principal of St. Mark the Evangelist School. 
During his time at St. Mark, Fanelli became a member of the 17th cohort of the Mary Ann Remick Leadership Program.
"Remick was a real gift," Fanelli said. "It was outstanding for me and my development. The courses themselves were models for what professional development could and should look like in schools. I still use similar models and flows for my professional development."
After graduating with his master's degree in educational leadership from Remick in 2020, Fanelli got a call to become the assistant principal of Benedictine High School in Cleveland, the same school that his grandfather and role model, Augie Bossu, served for 52 years. Just one year later, Fanelli was named Benedictine's principal. 
"I feel like my whole life has been leading towards Benedictine," he said. "I didn't grow up in Cleveland, but I've been coming here my whole life, and it's like the dream job I never thought was the dream job."
Returning to Catholic education hadn't been on Fanelli's radar because he enjoyed teaching at Democracy Prep, but after visiting Saint Malachy Catholic School in Philadelphia, he said he saw the power of Catholic education and how it can be a force for good.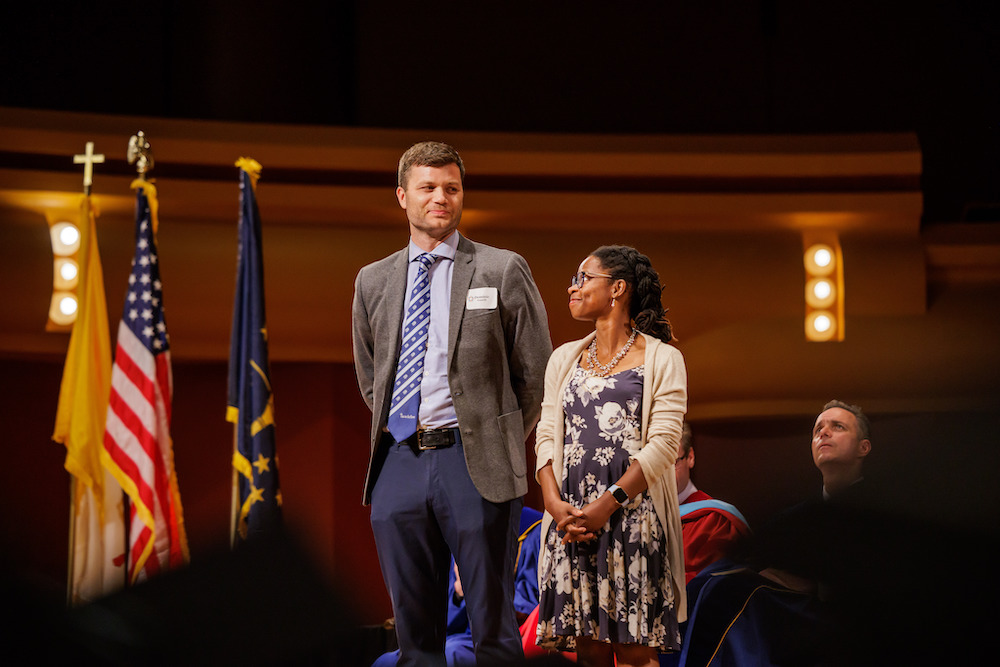 "I looked at what they were doing and the way that they just were truly a Catholic school," Fanelli said. "God was in the middle of it, and the kids were on fire for it and the support was there. I walked away from there and said I believe in the power of Catholic education. In that moment, I saw it and felt it."
Fanelli continues to instill in his students, staff, and community at Benedictine the power of putting God at the center of their schooling as he goes into his second year as principal there.
"We're creating a really special environment here," he said. "God transcends all of it. The Holy Spirit is in every school. This year is really going to be good."
ACE gives two awards annually to graduates who have distinguished themselves in making significant contributions to the ministry of Catholic education. Vickey McBride, the vice president of mission for Saint Martin de Porres High School in Cleveland and fellow ACE 18 member, also won the award in 2023.