Mentor principals have played a critical role in the success of the 
Latino Enrollment Institute (LEI) 
since the program's inception in 2012. The experience, accountability, and personal attention that these leaders provide has been a defining characteristic of the LEI, helping Catholic school principals—and their teams— institute lasting changes. 
After schools attend the LEI summer conference, mentor principals maintain regular contact with the 4-6 school leaders in their group through monthly video conference calls. These conversations, which focus on various themes related to Latino outreach, recruitment, and enrollment, are an opportunity for school leaders to learn from one another and receive real-time consultation and feedback from their mentor on some of the things that they're doing in their school. 
The commitment of our LEI mentors, most of whom are still active Catholic school principals themselves, is truly the engine that drives the LEI. These Mentor Spotlight pieces are intended to be a fun way to help you get to know these incredible school leaders—both professionally and personally—who dedicate so much of their lives to this mission.
This month, we highlight Christine Tax, who is the principal of St. Agnes Catholic School in Phoenix, Arizona. Christine first attended the LEI in 2014 with St. John Vianney School in Goodyear, Arizona. At that time, she served as the assistant principal and, shortly thereafter, as interim principal. During her time at St. John Vianney, Christine helped to nearly double the school's enrollment in just three years, as well as implemented a financial aid program that allowed students to receive over 1 million dollars in scholarships, maximizing the state tax credit system. She also implemented a blended learning program at the school and worked to establish a school culture that elevated student learning expectations. In 2016, Christine became Principal of St. Agnes Catholic School in Phoenix, Arizona, picked up right where she left off at St. John Vianney and bringing everything she had learned during her time as assistant and interim principal to lead St. Agnes School. Within just one year,  she managed to substantially grow enrollment, increase scholarship monies, improve the school's academics.
Read the interview with Christine Tax below.
---
What do you enjoy most about your job as a Catholic school principal?
I love that every day I can make a small impact in a child's life. I love being able to educate the hearts and minds of students. I also love that I have the opportunity to make Catholic education accessible attainable and affordable to anyone who desires it! 
The pandemic has presented us all with unforeseen challenges and forced us to make many changes to our daily lives. Through all of these difficulties, though, can you think of any positive things or hidden blessings that have come out of this time?
 I think personally, it has allowed me to see the importance of family. Although being home was hard, spending time with my husband and two children is something that I will always cherish.   
Professionally, it has shown me just how much I love what I do. When I couldn't do what I loved in the way I used to every day, I missed it. I missed being around my amazing students, families, and staff members. Although I can't do it the same way as before, things are better. The stories of hope that have emerged through this pandemic are what keep me going. Seeing students able to continue on with their studies and work just as hard as if they were in the classroom has been truly inspiring. Watching teachers figure out how to teach in-person students as well as online students at the same time, all while maintaining social distancing and ensuring proper mask usage, is something that I will admire for the rest of my life.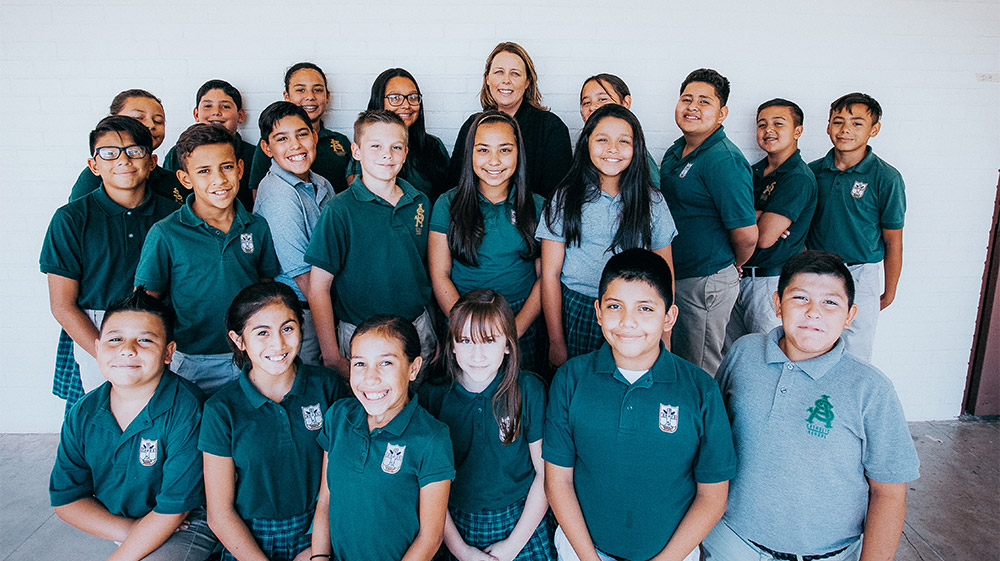 If you could meet anyone in the world (living or deceased), who would it be and why? 
I would love to meet Pope Francis. He is simply amazing and such an example of grace and love. He captures my attention anytime he speaks and he is truly someone that helps me see the good in this world.
Your daughter just turned 16 years old. Should Arizonans now scared on the road? What is something positive that has happened as a result of her getting her driver's license?
Yes, my daughter Kate just turned 16. Luckily, because of the quarantine, we had a lot of time to practice. Not many people were on the road during quarantine, so it was the perfect time to learn. She is actually a great driver, but it is terrifying sending your child out into the world on her own in a vehicle! I do love the extra time that I have now that I am not driving her around everywhere. I also love when I say, "We are out of milk", and she says, "I'll be right back"; and off to the store she goes. It really is GREAT!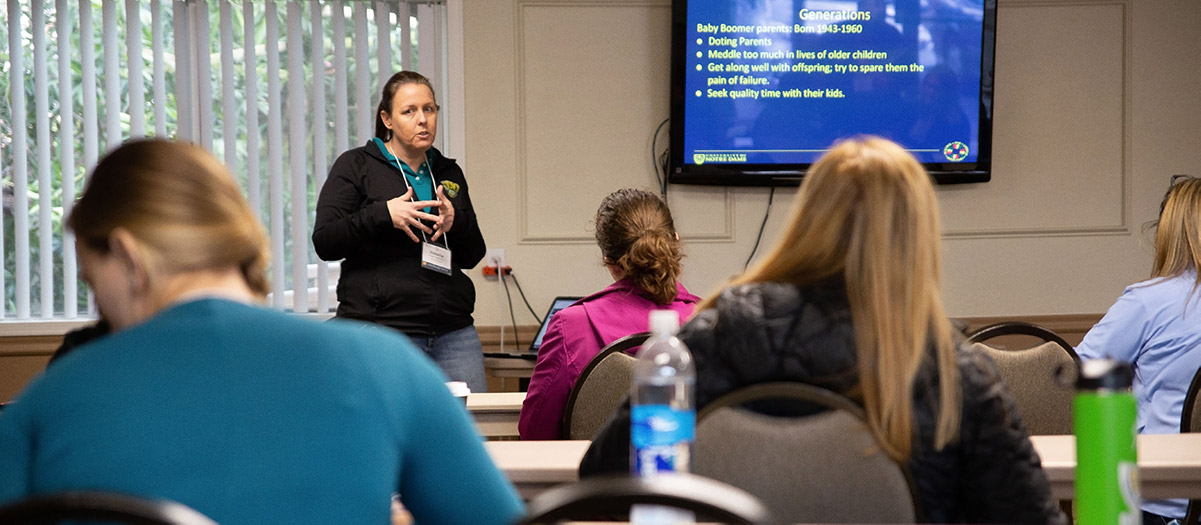 Before becoming principal, what was the most unusual or interesting job you've ever had?
I am not sure it's that interesting, but I used to work at Dominos making pizzas. I used to tell my kids when they were little that I knew the secret recipe and they thought that was pretty neat.  
If you won the lottery, what are the first three things you would do with the money? 
Well, I actually HAVE won the lottery before! Not a multimillion dollar jackpot, but enough. I always said that if I ever won the lottery, I would buy a hot tub. That is exactly what we did. We now enjoy the hot tub in the backyard, all because of a $2.00 scratcher ticket! If I won the big lottery I would buy, a vacation home (or a few), all things Apple, and definitely give some to charity.  
Can you tell us something interesting about your childhood?
I am the youngest of five children. Even though I had a sibling two years ahead of me, I had an imaginary friend who lived in the tree in my front yard! In all fairness my sister had three of them. I loved, and still do love, being part of a large family. We all attended Catholic School and I currently work in the same diocese in which I attended school.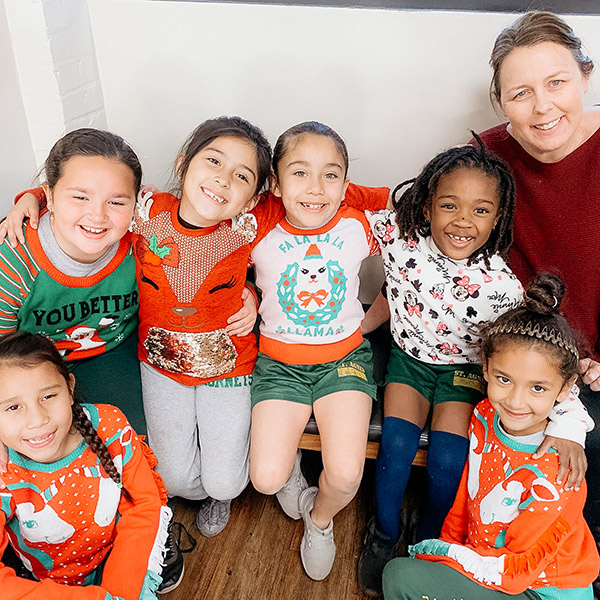 What is your favorite family vacation and why?
My favorite vacation we ever took was to Walt Disney World. We saved for years and finally took the kids. It was 12 amazing days exploring the parks and enjoying all things Disney. Growing up in Arizona, we went to Disneyland on occasion and always dreamed of flying across the country and going to Disney World. My husband and I finally took our own family and it did not disappoint!
Who is someone who has been a hero to you and why?
Without a doubt, Fr. Joe Corpora. He is the reason that I am in Catholic Education. He saw something in me before I saw it in myself. He is someone who has taught me the value of all life and that ALL children deserve a quality education. He has shown me what grace, humility, and perseverance is. He truly is one of the reasons I am where I am today!
You have been a dedicated LEI mentor for a number of years now. What motivates you in your role as a mentor?
I love that through this work we get to help make Jesus known, loved, and served. I get to learn from principals as well as share ideas and thoughts of my own. I love being able to share my passion of Catholic education and making sure that all students have access to it. I am motivated by the fact that each day we do this work, we are impacting lives across the country and within our own communities.
---
More about Christine Tax...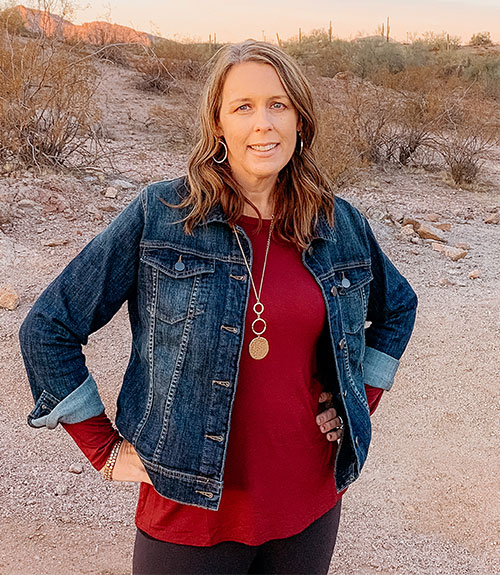 Christine Tax is a proud Arizona native and a product of the Diocese of Phoenix, attending grade school at SS. Simon and Jude Elementary and graduating from St. Mary's High School. Christine feels blessed to be able to serve the diocese in which she was formed. She holds an undergraduate degree in Elementary Education, a Master's Degree from Arizona State University in Curriculum and Instruction with an emphasis in Early Childhood, and a principal certificate. 
---
If you're interested in learning how to recruit, enroll, and better serve Latino children in your school, as well as work with an incredible mentor like Christine Tax, consider joining the LEI!