Mentor principals have played a critical role in the success of the Latino Enrollment Institute (LEI) since the program's inception in 2012. The experience, accountability, and personal attention that these leaders provide has been a defining characteristic of the LEI, helping Catholic school principals—and their teams— institute lasting changes. 
After schools attend the LEI summer conference, mentor principals maintain regular contact with the 4-6 school leaders in their group through monthly video conference calls. These conversations, which focus on various themes related to Latino outreach, recruitment, and enrollment, are an opportunity for school leaders to learn from one another and receive real-time consultation and feedback from their mentor on some of the things that they're doing in their school. 
The commitment of our LEI mentors, most of whom are still active Catholic school principals themselves, is truly the engine that drives the LEI.  
This month, we highlight Noreen Dillon, who has served as the principal of St. Mark Catholic Schoolin Peoria, Illinois, since 2013. Noreen was a member of LEI Cohort 3 (2014-15), and after several years of consistent enrollment growth, joined our team of mentors.
---
Please share something with us about your childhood.
One thing that I think many people are not aware of is that I am first-generation U.S. born. Both of my parents immigrated from Ireland. My dad was 18 and my mom was 13 when they came to the U.S. They met each other at an Irish dance in Chicago and married shortly after that. They went on to have seven kids in nine years!
 My parents started their own landscaping and construction business, and they worked really hard to put all of my siblings and I through Catholic school. Seeing how hard my parents worked motivates me today to be able to do the same thing for my kids.
What is something that might surprise us about you?
As the oldest of seven, I was given a lot of responsibility to act like a mother figure to my siblings. My dad had a very old-school view about the role of a woman. I recall in high school having conversations about wanting to go to college. He didn't think that it was something I needed to do because I would probably need to focus on raising a family. I honestly do not think it was because he didn't think I could do it; I think it was more about the fact that he didn't grow up with this as an example. Given that my parents did not go to college, I became the first college graduate in my family. 
Tragically, my dad died going into my senior year of high school in a work-related accident. My mom knew how much I wanted to go to college, and so she was the one who pushed me to do it even though I felt like I should stay back and help my mom. She made me feel like I should go, and I am glad that I did! If it were not for her belief in me, I would not be where I am today!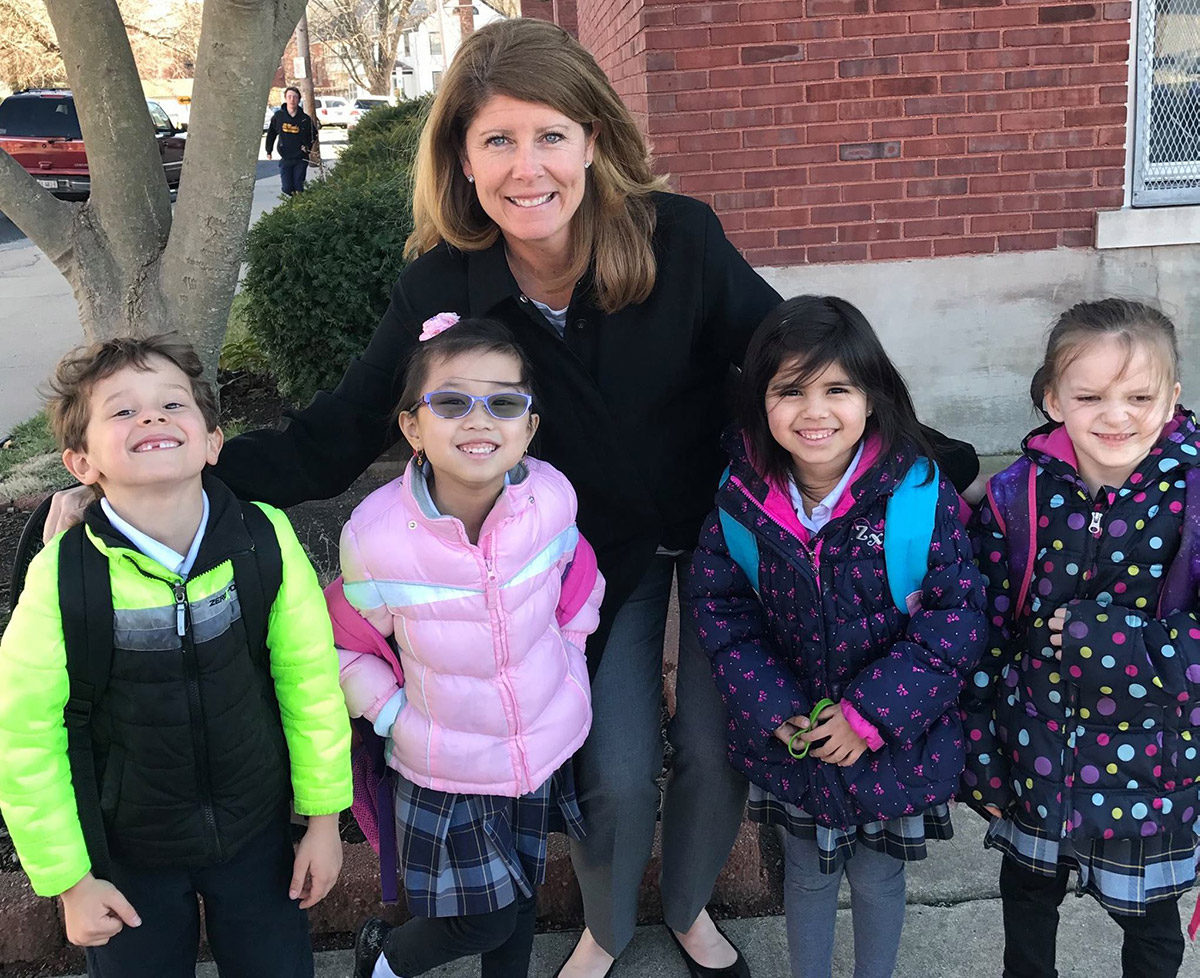 Who is someone who has been a hero to you and why? 
My mom is my greatest hero without a doubt! Having lost my dad at the age of 17, she had to raise seven children on her own. She did it with such unbelievable grace and patience. Never did she complain or show that she was struggling or frustrated. She taught me to trust in what God's plan was and know that trusting His plan was the most important thing that I could do.
Tell us a little about your immediate family?
My immediate family includes my husband, Tim, and my three boys. Right now I have two seniors in high school and one in the 8th grade. I'm sure you can imagine this is quite a year for all three of them during COVID-19! Outside of work and school, we spend quite a bit of time involved in sports. A couple of my sons have played soccer and all three play basketball. It's quite odd right now not to have any games to attend.
Before becoming a principal, what was the most unusual or interesting job you ever held?
During the summers of my college years, I worked at the fruit and vegetable stand of a family friend as the check-out/cashier. Each day I would have to remember what price to charge per pound for fruits and vegetables as the market price would change. That was my first lesson in supply and demand! But what was most eye-opening to me was the people that I worked with. What I could see was that at every generation of this family business was involved. I watched the family who were the farmers leave early every day and come back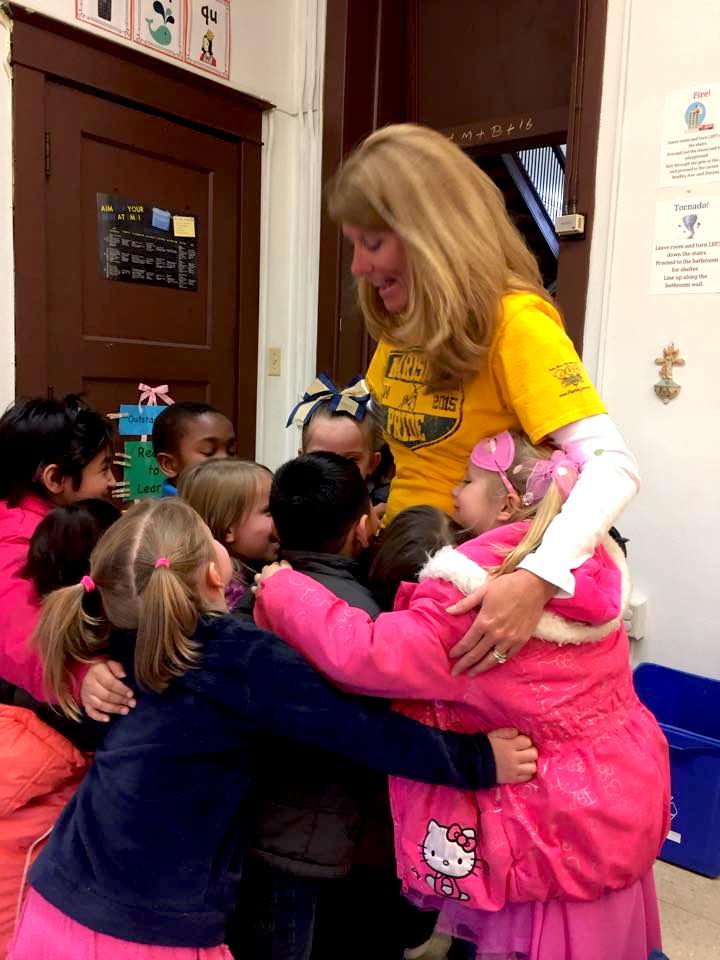 early afternoon covered in dust and dirt. I could see day in and day out how hard they worked in the field to produce the foods that they were going to turn around and sell. The farming business surely is a tough one! Even the original owner, Ethel, would drive around in her cart offering up slices of peaches and fresh fruit in order to sell it over the busy weekends. I think she was nearly 90! But she was determined to sell her produce. Seeing this family business in action truly showed what work ethic was all about.
What do you enjoy most about your job as principal? 
First, I love to see the pure joy and happiness in a child's face. I love to see when our students and our teachers have learned something new and celebrate their accomplishments. There have been many times when I've asked teachers to do something new, and I have been surprised at not only how they have responded with "yes", but how they have found that they were better at it than they originally thought. I guess you could say that I love seeing when people feel empowered.
What is the best part about being a mentor for the LEI? 
I love being able to work with inspiring and devoted educators from all around the U.S. I feel like I am learning more from them than anything. I also enjoy hearing the different ideas of what they are doing in their schools and in their communities. It amazes me how much good is really going on at all of our schools in the Latino Enrollment Institute. I feel really motivated when I get a chance to talk to the other principals about the good things happening at their schools, and I enjoy seeing how much they love what they do.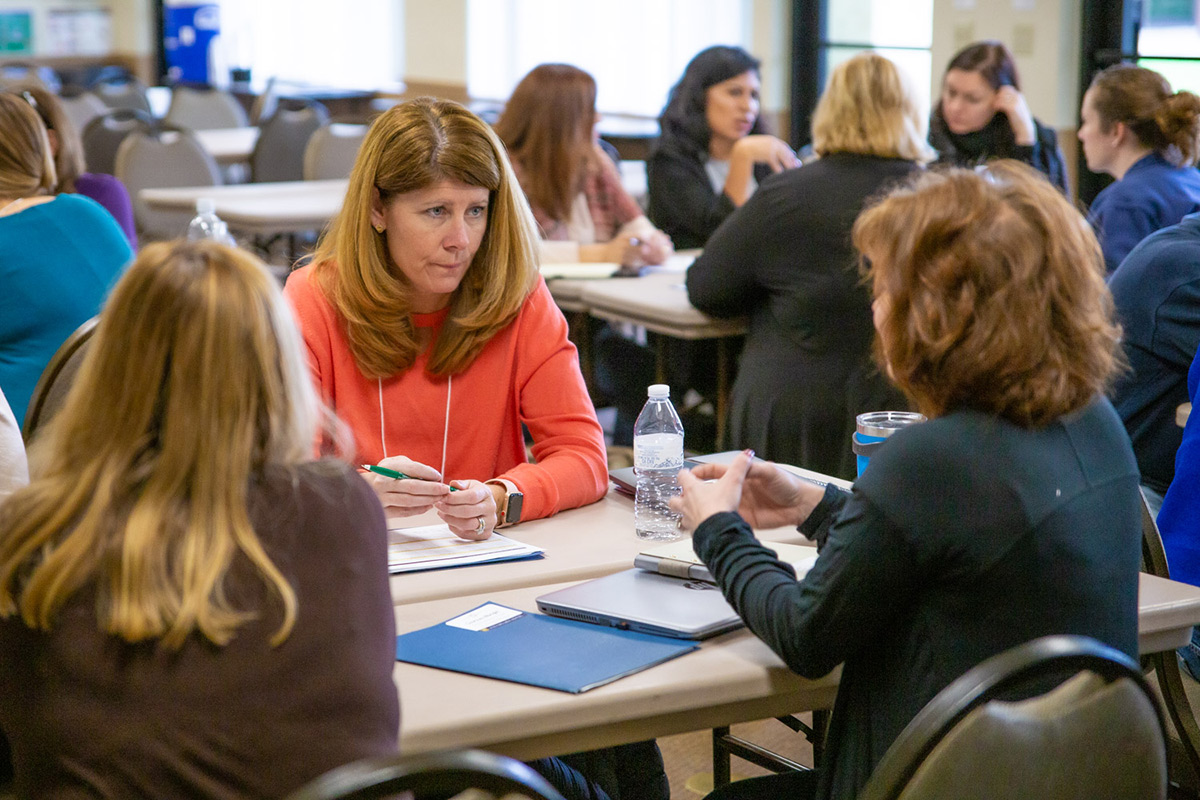 What is your hometown and what is one must-see for people who visit there?
I think the most memorable place for me in my hometown of Libertyville, Illinois, would be St. Francis de Sales Church and School. Not only did I get to go to grade school there, I have a lot of great memories in the Church. It is the place that I was married, where some of my brothers and sisters were married, and it is also where we held my mom and dad's funeral masses. It is a place that brings my family back together for both fun celebrations and sad occasions. That might not seem like a big highlight to many people, but in my mind it's the one place that comes to me first. It is a place where the foundation of my education and Catholic faith were built!
What is the best place you've traveled to and why?
Without a doubt, the best place that I have traveled is Ireland. Being able to see the homes that your parents grew up in is quite amazing. In fact, they still have family living in those houses today. It's my hope that I can bring my own children there soon so they too can see for themselves where part of their family comes from.
If you won the lottery, what is the first thing you would do?
This question is something I dream about every day! But I'm pretty sure I know what I would do with the money. I would put some away for my children's education. Then I would like to give a chunk to St. Mark School and the schools of my own children. All of these schools are an extension of my family. I know in these times all of our Catholic schools are struggling to raise funds in order to provide what many families need. I think all kids should be able to get a Catholic education and I truly believe in the mission of our schools, so I think that it would be a great benefit to help set up the future for so many kids that otherwise would not be able to attend school. 
---
More about Noreen Dillon...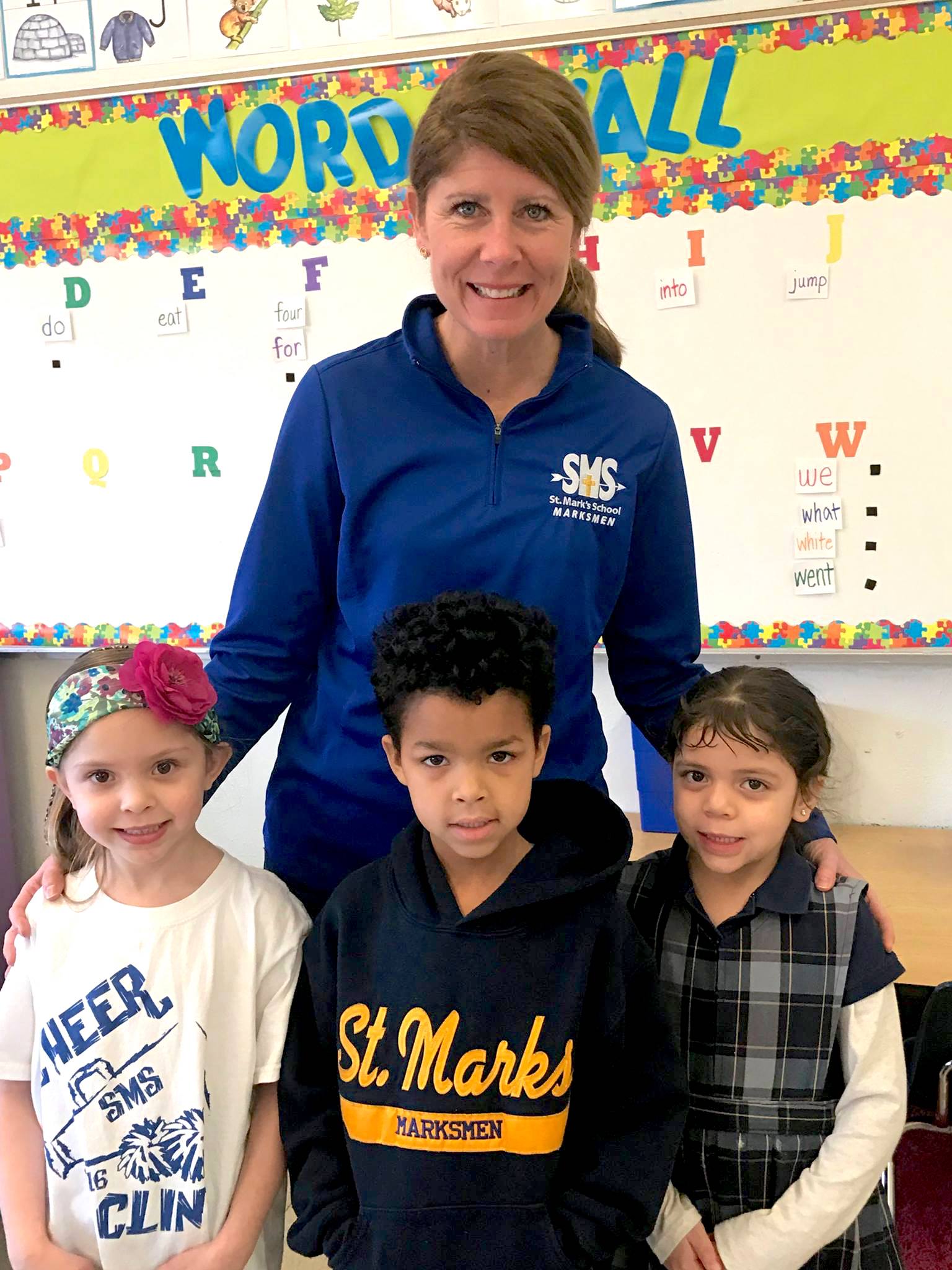 Noreen Dillon has been involved in education for over 20 years. She holds a B.A. in Economics and French from Loras College. She later pursued further studies in the Education Program at DePaul University and received a Master's in Teaching and Learning. Noreen went on to earn her Doctorate in Educational Leadership from Illinois State University. Noreen has taught middle school in Chicago and Peoria Public Schools. She subsequently became an adjunct faculty member and the Clinical Coordinator and Licensure Officer at Bradley University for the College of Education and Health Sciences. She has served as the principal is St. Mark Catholic School in Peoria, IL, for the past seven years. Noreen believes that keeping an atmosphere positive is a vital key to a school's success, as well as keeping the lines of communication open among staff, students, and parents. Noreen lives in Peoria with her husband and their three boys. When she is not at a school activity, she is usually attending one of her boys' sporting events.
---
If you're interested in learning how to recruit, enroll, and better serve Latino children in your school, as well as work with an incredible mentor like Noreen Dillon, consider joining the LEI!