Mentor principals have played a critical role in the success of the Latino Enrollment Institute (LEI) since the program's inception in 2012. The experience, accountability, and personal attention that these leaders provide has been a defining characteristic of the LEI, helping Catholic school principals—and their teams— institute lasting changes. 
After schools attend the LEI summer conference, mentor principals maintain regular contact with the 4-6 school leaders in their group through monthly video conference calls. These conversations, which focus on various themes related to Latino outreach, recruitment, and enrollment, are an opportunity for school leaders to learn from one another and receive real-time consultation and feedback from their mentor on some of the things that they're doing in their school. 
The commitment of our LEI mentors, most of whom are still active Catholic school principals themselves, is truly the engine that drives the LEI. 
This month, we highlight one of those mentors, Sister Teresa Lynch, CSJ, who serves as the principal of Saint Anne School in Santa Ana, California.
---
What advice do you have for principals who are trying to increase Latino enrollment?
My advice is to be patient and to celebrate the small victories that will come your way. Every year our school's enrollment grows by only 10-15 students, but we take pride in the fact that it is growing and we celebrate each new family that steps through our door.  
What has been the biggest blessing of being part of the LEI for you and your school?
The biggest blessing for myself in being part of LEI is the wealth of professional growth that comes with being affiliated with the University of Notre Dame and the Latino Enrollment Institute. The passion for education from everyone involved in the program helps me to drive school improvements and gives us an increased awareness of what we can do to better serve our students both spiritually and academically.
What is the best part of being a mentor?
The best part is that I learn so much from the principals I mentor. Every school and every principal is rich in new ideas and how those ideas are put into place. All of us are on this journey together to welcome new students into our schools and it is inspiring to see the growth taking place in schools all across our country.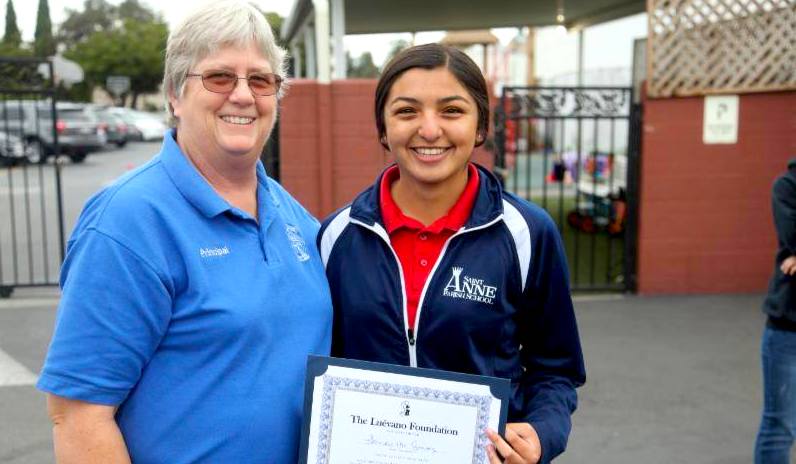 What do you like most about being a principal? 
Being a principal gives me the opportunity to set the culture and atmosphere in a school. I love to see the Gospel come alive in students and faculty and grow together in our love for our Catholic faith.
Tell us about the incredible work you do with individuals who are incarcerated. How did you become involved, and why is it so important to you?
My brother was incarcerated for several years in California. He had three children who were not able to see their father because the maximum-security prison where he was located was very intimidating, with families being treated as though they themselves were inmates. On visits to my brother, my family would be assigned a number, herded on a bus after being searched, forced to wait in a crowded waiting area until our number was called, and then we'd go to a phone behind glass where we could see but not touch our brother. And often we'd have the phone randomly cut off in the middle of a sentence. As awful as these conditions were, however, I at least experienced them as an adult and was able to see my brother. Many children don't have such an opportunity. So when the Sisters began the program, Get on the Bus, which unites children with their parents in prison for Mother's or Father's Day, I was immediately drawn to help because of what I had experienced with my brother. Every year I go to 4-6 prisons and take candid photos for families so that these children will have a quality memory of them playing, laughing, or talking with their mom or dad in prison. Every child deserves this opportunity to visit their mom or dad in a more natural setting and so often the prisons are 4-5 hours away from where these children live.
Before becoming a principal, what was the most unusual or interesting job you've ever had? 
The ministry that I have loved the most is the 'Prison Dog Program' which I helped create and establish at a women's prison in Chino, California. The word "dog" is God spelled backward, and it was always one of my dreams to bring dogs into a prison to change the prison system and enable people to change from the inside out through love. In order to train a dog for people with disabilities other than blindness, two imprisoned women work and live together with one dog for up to 3-4 months to socialize the dog, train it to turn on and off lights, retrieve items they may have dropped, help them put on clothing, alert someone if they fall, and open and close doors. Dogs are trained with positive reinforcement, with clickers and treats, and will not learn if they are not loved by their handlers. These "lifers" (a term for people sentenced to life in prison) became mothers again to the puppies that they trained and became a community of about 20 women with the same goal. It was a transformative experience for me and for the women and exists now in many other facilities around the country and beyond.
What is your favorite food?
There is nothing better than a ripe peach!
Where is your hometown and what is one must-see there?
My father had a government job that required that we move every 3-4 months so I grew up in many towns, cities, and states. My favorite place of all though was a little town in New Mexico where I attended first grade and learned to read. I was taught by a Loretto Sister who was amazing. She inspired me to become a sister through her kindness.
If you won the lottery, what is the first thing you would do?
If I won the lottery I would set up a foundation in Santa Ana to help counter the huge homelessness problem here. Some of my students at Saint Anne's have experienced homelessness and it has impacted their young lives in tragic ways.
What chore do you enjoy doing and what is one that you avoid?
Checking lesson plan books is a chore I would like to avoid! Something that I really do enjoy is being outside and working in the garden.
---
About Saint Anne School
Saint Anne School, located in Santa Ana, California, opened its doors nearly 75 years ago. Many things have changed since then; different orders of religious sisters have taken on the task of helping to serve the students of the school, new cultures and ethnicities have entered the neighborhood, and socio-economic levels in the area have shifted. One thing that hasn't changed, however, is the school's dedication to preparing students to be successful, intelligent, and caring Catholic citizens.

Saint Anne is one of three Marian Alliance schools in the Diocese of Orange, a consortium of economically challenged schools in the low-income, Hispanic urban areas of Santa Ana. In the summer of 2013, a team from the school attended the Latino Enrollment Institute (LEI) at the University of Notre Dame to learn new strategies for Latino outreach. Sister Teresa Lynch took over the school soon after and enrollment has steadily grown ever since.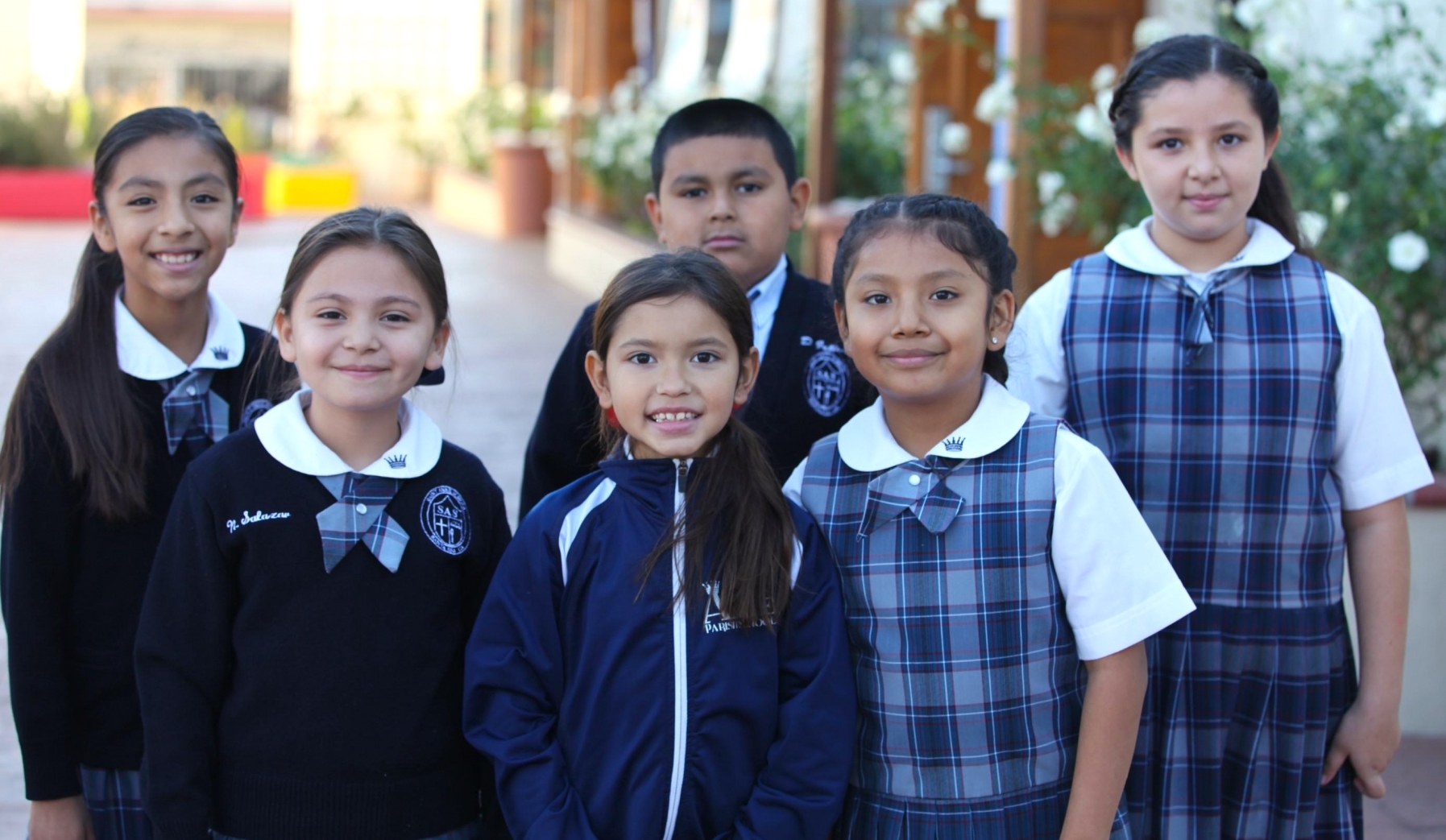 If you're interested in learning how to recruit, enroll, and better serve Latino children in your school, as well as work with an incredible mentor like Sister Teresa, consider joining the LEI. Applications are now open!