A network of inner-city Catholic schools in Memphis, dubbed "Jubilee schools" since they were established in 2000, continues to generate reasons for teachers and students to celebrate the persistent promise of an excellent education.
This year, they have doubled-down on their reputation for innovation and efforts to find data-proven solutions to the achievement gap plaguing many disadvantaged students, according to David Hill, president of Jubilee Catholic Schools for the Diocese of Memphis. A major shift to a year-round school calendar, with more class days, plus robust pay hikes for educators, begins July 27. Struggling schools elsewhere may want to emulate this rare combination of steps. These changes are only part of the agenda to sustain top-notch, values-rich educational alternatives for families from all backgrounds.      
"We set a high bar for excellence, and our intention is to support teachers and principals, as well as students, in holding ourselves accountable for results," Hill said in explaining the new schedule, compensation plan, and other initiatives.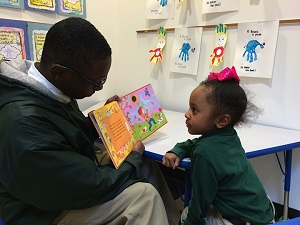 Memphis Bishop J. Terry Steib, S.V.D., announced the Jubilee commitmentin 1999, pursuing benefactor support to reopen urban Catholic schools where enrollments and finances had sagged. Today, rising scores on standardized tests are surprising the skeptics. However, typically long summer breaks are notorious for reversing school-year gains; the downtime provides few educational enhancements for kids in at-risk neighborhoods. "That's one reason we wanted to go to the year-round calendar," Hill said, noting students' accomplishments are worth preserving.
Across the network, about 85 percent of Jubilee students come from low-income households, but recent data show kindergarteners reading at levels in the 92nd percentile nationwide. They're poised to keep building on those early literacy gains, Hill said, helping to fulfill Steib's original vision. The Bishop refused to abandon the city's youth; he found benefactors willing to help—a legacy needing constant renewal.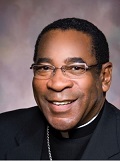 Steib, now 75, plans to retire, but no one is abandoning the pledge of a brighter future for children in one of America's poorest cities. Because philanthropy/donor support covers three-quarters of the cost for the Jubilee network, Hill and his team—constituting a unit distinct from other Catholic schools in Memphis—will unveil a new annual fund in honor of the Bishop. They will promote "year-round giving for year-round schools."
The network will also promote an extension of its bold strategies up through the twelfth grade. For the school year that starts in late July (and ends June 23, 2016), the previous group of eight elementary schools will be joined by Memphis Catholic Middle and High School, extending their special approaches and rigors not only by 20 more class days every year, but by more years--up to the 12th grade level.
High school students at Memphis Catholic follow an "education that works" curriculum—similar to the Cristo Rey nationwide network of schools—where local businesses host them as interns one day a week. Stipends from these corporate sponsors, more of whom are being recruited, are a boon for the entire network but cover a particularly large portion of the high school's costs.
Tuition, traditionally a set price paid by parents for their children's Catholic school education, makes up about 20 percent of Jubilee funding. The diocese assesses the network's tuition on a sliding scale based on parents' ability to pay.
Three-quarters of total funding comes from philanthropy, and the network's central "support office" has added staffing to reach out to more benefactors.
Growth in that support function, yet another new step taken by Hill, is crucial to his commitment of accountability in carrying on the Jubilee legacy.
"Our mission is to provide students an academically rigorous and vibrantly Catholic education that prepares them to become all that God created them to be, both today and tomorrow," Hill explained.
The focus on doing what it takes to bridge inner-city students' achievement gaps has prompted Hill to expand the "support office" serving all Jubilee schools' principals and educators. Besides the extra outreach to benefactors, Hill is adding expertise in the use of test scores and other data to improve instruction at the schools.
Also, a new "chief academic officer" and a new director of operations will advise and assist school leaders so they can address teaching and spirituality more effectively, spending less time on the administrative tasks that typically burden principals. This emulates the growing move toward schools with both principals and presidents—for pedagogy and administration, respectively—but it centralizes many of the latter roles, such as tuition collection.
Each school community within the Jubilee network retains aspects of its own Catholic identity, Hill said.  The personality may be informed by the charism of a school's founding religious order or the character of a particular parish, but it always includes regular celebration of the Mass and daily classroom prayer time. Spirituality and values are crucial to parents, even though a large majority of students in the network are non-Catholic, according to Hill.
"The number one reason parents are choosing our schools is the religious formation they want their children to get," he said.
That perspective, which helps to make each Jubilee school a supportive community, contributes to cooperation and collaboration that may be among the traits confounding the network's skeptics. 
"I have not received one complaint about our new school calendar," Hill said, noting that educators, parents, and students alike embraced the longer year. Schools in the network could decide for themselves whether to adopt the schedule, and all of them opted in. With help from an anonymous benefactor, teachers' salaries have been raised significantly to cover the additional instruction days and make their pay competitive with public schools.
Liz Gonzalez, a graduate of the University of Notre Dame's Alliance for Catholic Education (ACE) Teaching Fellows, will lead one of the Jubilee schools, St. John's, as its principal when the new school year starts soon. She said the innovations being adopted for the sake of students in the Memphis network attracted her because she shares in the commitment to bring educational excellence to disadvantaged children.
"I liked the idea that Jubilee schools are trying something new in Catholic education," she said. The bold embrace of changes, coupled with expanding channels of interaction among stakeholders, helps principals and teachers to be accountable for continuous improvement in instruction and faith.
"I felt this network provided a level of academic support I have not seen in many more traditional schools," she said, noting the data showing gains in test scores. "There's a recognition that, for these students, there's a need to up the expectations for teachers, leaders, and staff."