Christine M. (Christie) Bonfiglio, Ph.D.
Director, Office of Professional Standards; Director, Program for Inclusive Education; Director of Graduate Studies; IEI Fellow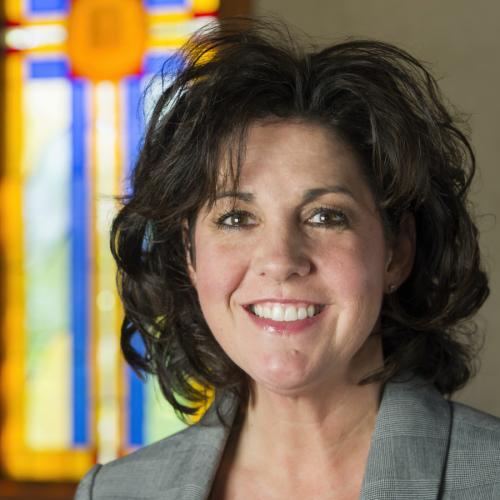 Office

206F Carole Sandner Hall

Phone

Email

cbonfigl@nd.edu
Dr. Christie Bonfiglio is the director of the director of the Office of Professional Standards and liaison to the University's Graduate School. She launched the Program for Inclusive Education (PIE) in 2017 and advocates for inclusion in Catholic schools to serve students with different academic, behavioral, and social/emotional abilities. Bonfiglio teaches across multiple programs related to her work in inclusive education and provides professional development in this area to schools and dioceses across the country.
Prior to her work at the University of Notre Dame, Bonfiglio was the Director of the Education Department of Goshen College following her work in public schools as a school psychologist. Bonfiglio's areas of expertise include behavior and academic interventions through a multi-tiered system of support. She is also well versed in collaboration and child study teams. Bonfiglio served a variety of students and programming across the academic and behavioral spectrum ranging from gifted to struggling to those eligible for special education. Her current publications include co-editing a special issue in the Journal of Catholic Education entitled Inclusion in Catholic Schools.
Bonfiglio is grateful to be using her knowledge and skills to serve Catholic schools in the pursuit of inclusive education.
Degrees
2003 Ph.D. in School Psychology from Western Michigan University, Kalamazoo, MI.
2002 M.A. in School Psychology from Western Michigan University, Kalamazoo, MI.
1996 B.A. in Psychology from Indiana University, South Bend, IN.
Publications
Bonfiglio, C.M. (2020). Special Issue: Inclusion in Catholic Schools. Journal of Catholic Education. Co-Editor. https://digitalcommons.lmu.edu/ce/vol23/iss2/ (See contributing articles below)
Bonfiglio, C.M., Boyle, M., Faggella-Luby, M., & Smith, S.J. (2020). Inclusion in Catholic Schools: An Introduction. Journal of Catholic Education. https://digitalcommons.lmu.edu/ce/vol23/iss2/1/
Faggella-Luby, M. & Bonfiglio, C.M. (2020). A Framework for ALL: Building Capacity for Service Delivery in Catholic Schools. Journal of Catholic Education. https://digitalcommons.lmu.edu/ce/vol23/iss2/8/
Bonfiglio, C.M., & Kroh, K. G. (2020). Inclusion in Catholic Schools: From Inception to Implementation. Journal of Catholic Education. https://digitalcommons.lmu.edu/ce/vol23/iss2/12/