Jocelyn Smith, Ed.D.
Assistant Clinical Professor, English as a New Language; Coordinator, Latino Enrollment Institute; Coordinator, Adelante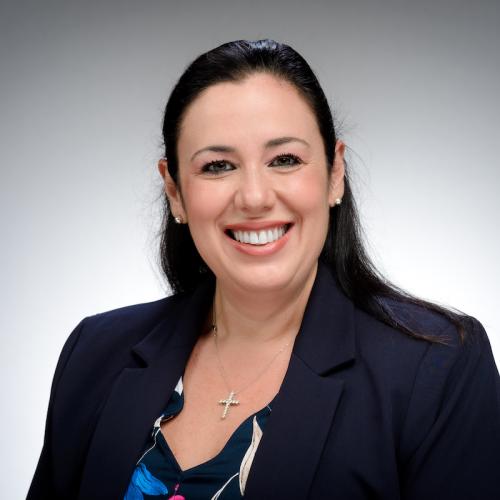 Phone

Email

jsmith89@nd.edu
Jocelyn Smith, Ed.D., is a school administrator who has devoted her career of over 20 years to developing teachers and school administrators using high-impact programs, data disaggregation, and prescriptive interventions to positively impact academic achievement. She holds a Doctorate of Education from Vanderbilt University in Leadership and Learning in Organizations.
Jocelyn previously served as the Lower School Principal of St. Anne-Pacelli Catholic School in Columbus, GA. In addition to her role as principal, Jocelyn serves as Faculty for the English as a New Language Program. She also serves as a Principal Mentor for the Latino Enrollment Institute and LEAD Mentor for the Latino Educator and Administrator Development Program.
Jocelyn believes firmly in the importance of leadership development to ensure operational vitality and academic achievement for all students. She is passionate about the importance of Latino recruitment and retention. Once enrolled, she believes it is imperative that we meet the needs both culturally and linguistically to ensure the success of all students.
She currently resides in Midland, GA, with her husband and four children, but will be transitioning to Notre Dame in the near future.
Degrees
2021 Ed.D., Education in Educational Leadership, Dissertation: 'Self-efficacy of Catholic School Principals and their Professional Learning Implications' Chair: Laura Booker, Ed.D., Vanderbilt University
2017 English as a New Langauge Certification, University of Notre Dame
2015 Specialist in Educational Leadership, Columbus State University
2004 M.S., Elementary Education, Mercy College 
2002 B.A., Political Science, Spanish Language & Literature Minor, Fordham University
Publications
Smith, J. (2021) Self-efficacy of Catholic School Principals and their Professional Learning Implications. 
CV