Joe DiSipio
Associate Director for Recruitment Operations, ACE Teaching Fellows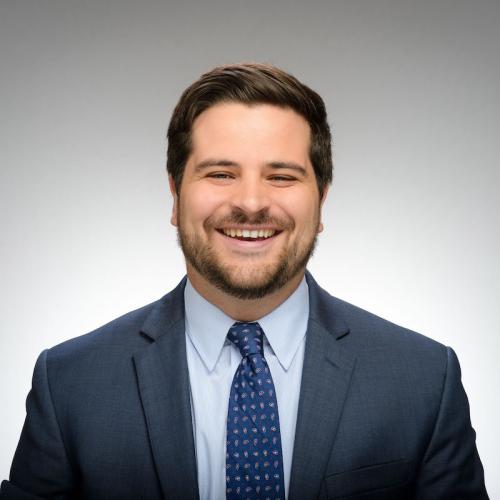 Office

114 Remick Family Hall

Phone

Email

jdisipio@nd.edu
Joe DiSipio serves as an Associate Director for Recruitment Operations for ACE Teaching Fellows. Joe works to invite prospective ACE teachers from the University of Notre Dame, Villanova University, Saint Joseph's University (PA), Saint Louis University, University of Scranton, and King's College. He also serves as pastoral administrator for our ACE communities in Brownsville, Washington, D.C., and his hometown of Philadelphia.
As a member of ACE 25 in Sacramento, CA, Joe taught 5th grade at Saint John Vianney (SJV) Catholic School in Rancho Cordova, CA. Along with spending time with his favorite 10 year-olds, Joe coached flag football and basketball at SJV, moderated the Tiger Tribune, and regularly wrote for the parish magazine. One highlight of his ACE experience was always having fresh fruit in the backyard of the Sacramento convent, which led to many great Meyer lemon pies baked by his community members.
Joe is a 2018 graduate of the University of Notre Dame. As an undergrad, Joe served as the Managing Editor of Scholastic, and as a counselor for Camp Kesem; he also played in four interhall championship games (and lost three) as member of the Duncan Hall football and lacrosse teams.
Joe is originally from Delaware County, PA (just outside of Philly). 
Connect with Joe         Follow Joe on Social Media
Degrees
2020 M.Ed., University of Notre Dame
2018 B.A., Economics, University of Notre Dame
Publications
Connect with Joe