Kati Macaluso, Ph.D.
Director of ACE Advocates; Faculty of Supervision and Instruction, ACE Teaching Fellows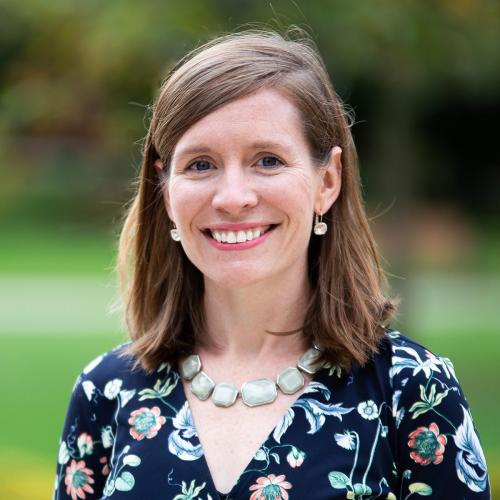 Email

Kati.Macaluso@nd.edu
Kati Macaluso is the Director of ACE Advocates, a unit of the Alliance for Catholic Education charged with the strategic engagement of ACE graduates in sustaining, strengthening, and transforming Catholic schools. She also serves as Faculty of Supervision and Instruction in ACE's M.Ed. Program, and co-teaches the middle and high school English Language Arts methods sequence.  Kati holds a Ph.D. in Curriculum, Instruction, and Teacher Education from Michigan State University, and both a B.A. and M.Ed. from the University of Notre Dame.
Her research investigates issues in English Education and Curriculum Studies, including what it means to prepare teachers to teach English Language Arts in a 21st-century context. Her most recent project focuses on the embodied and spiritual dimensions of literary reading, with an interest in considering how those dimensions might help to reimagine the literature curricula in middle and high school English Language Arts.
Kati's career as a teacher educator began in rural Louisiana, where she taught high school English at Ascension Catholic High School before moving to Oak Park, IL, to begin teaching and directing the Writing Center at Fenwick High School. She has taught a variety of undergraduate and Master's-level courses in MSU's teacher preparation program, while also serving as Assistant Editor of the National Council of Teachers of English's flagship research journal Research in the Teaching of English. Her most recent publications can be found in Reading Research Quarterly, The English Journal, Changing English, and English Teaching: Practice and Critique.