Mark Johnson
Associate Clinical Professor, ACE Teaching Fellows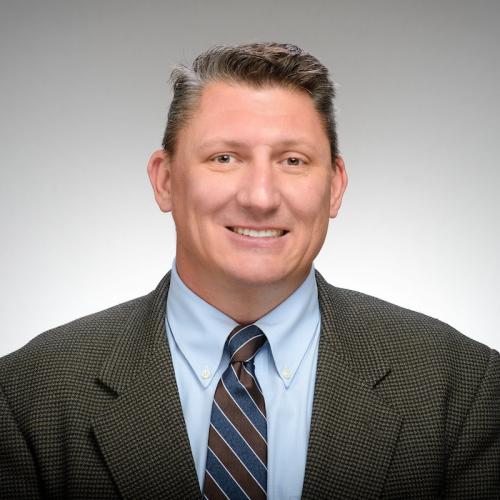 Office

107 Carole Sandner Hall

Phone

Email

Mark.Johnson@nd.edu
Mark Johnson is a faculty member with ACE Teaching Fellows and the Institute for Educational Initiatives. In this role he trains high school teachers of all subject areas in general teaching methods, as well as working with social studies teachers in subject-specific methods and practice. Johnson serves as academic supervisor for numerous ACE Teaching Fellows communities across the nation.
His research focuses on social studies education and the history of Chinese communities in the American West, specifically his home state of Montana. Before joining the University of Notre Dame, Johnson served as a high school teacher for fifteen years.
Degrees
2000 M.A. in History, Northeastern University
1998 B.A. History and Secondary Education, Carroll College
Awards
Christ the Teacher Award, Alliance for Catholic Education, 2018
Alumni Academic Achievement Award, Carroll College, 2016
Christa McAuliffe Reach for the Stars Award, National Council for the Social Studies, 2014
21st Century Learning International Teacher of the Year, 2013
Charles Redd Center K-12 Teaching Western History Award, 2013, 2012
Love of Learning Award, The Honor Society of Phi Kappa Phi, 2013
HISTORY Channel Award for Service, 2012
James M. Becker Award for Global Understanding, National Council for the Social Studies, 2011
Publications
The Middle Kingdom under the Big Sky: A History of the Chinese Experience in Montana, University of Nebraska Press, 2022.
"The War of the Woods: Montana's Chinese Wood Choppers and Their Unlikely Allies, 1880-1900," Montana: The Magazine of Western History, Autumn 2022.
"Teaching Social Studies in the Elementary and Middle School Classroom," The ACE Planning Guide: Practices that Support Student Learning, The Alliance for Catholic Education, University of Notre Dame, 2017.
"Making Music Matter: Historical Podcasts Bring the Past to Life," ICT in Practice: Technology in Education, Spring 2016.
"Becoming Chinese in Montana: The Chinese Empire Reform Association and National Identity among Montana's Chinese Communities," Montana: The Magazine of Western History, Winter 2015.
"Teaching the West: Labor Radicalism in Montana," The Journal of the West, Winter 2014.
"Opportunities Seized, Opportunities Denied: The First World War in Asia," in Teaching World War I in the 21st Century, published by National History Day and The HISTORY Channel, Summer 2014.
"'His Death Avenged!' Empowering Students as Historians on a Global Scale," The Magazine of History, The Organization of American Historians, July 2012.