Monica Kowalski, Ph.D.
Associate Director, Program Evaluation and Research; Associate Teaching Professor, ACE Teaching Fellows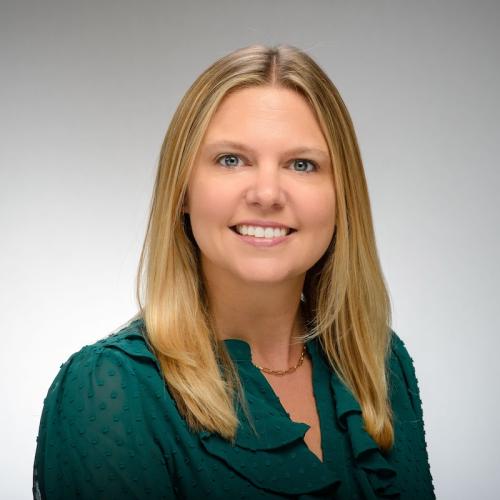 Office

107 Carole Sandner Hall

Phone

Email

kowalski.42@nd.edu
Dr. Monica Kowalski is an Associate Teaching Professor and academic supervisor for ACE Teaching Fellows. She also serves as Associate Director of Program Evaluation and Research for the Institute for Educational Initiatives.
Kowalski teaches elementary methods and educational psychology courses for ACE. Her research focuses on issues of student and teacher motivation in classrooms, especially in Catholic schools.
Kowalski is also serving as current Editor-in-Chief of the Journal of Catholic Education. She holds a Ph.D. in Educational Policy and Leadership from The Ohio State University. She is a proud graduate of the ACE program where she taught second grade in Jackson, MS.
Degrees
2013 Ph.D., Educational Policy and Leadership, The Ohio State University
2005 M. Ed., University of Notre Dame
2003 B.A., Psychology and Computer Applications, University of Notre Dame
Publications
Kowalski, M.J., Ponisciak, S.M., Dallavis, J.W., and Svarovsky, G.N. (in press). Measuring students' sense of school catholic identity. Journal of Catholic Education.
Kowalski, M. J., Elliot, A. J., Guzman, J. C., & Lucien, K. S. (2022). Early literacy skill development and motivation in the low-income context of Haiti, International Journal of Educational Research, 113, https://doi.org/10.1016/j.ijer.2022.101972.
Kowalski, M. J., & Ponisciak, S. (2021). No good options: Analysis of Catholic school reopening plans in fall 2020. Journal of Catholic Education, 24(1).
Froiland, J. M., Worrell, F. C., Olenchak, F. R., & Kowalski, M. J. (2020). Positive time perspective, drug use, intrinsic motivation, and behavioral engagement of diverse learners. Addiction Research and Theory, 28(6).
Kowalski, M. J. (2020, September). Teacher observation that sticks. National Association of Elementary School Principals Communicator, 44(1). Retrieved from https://www.naesp.org/communicator-september-2020/teacher-observation-feedback-sticks.
Kowalski, M. J., Tiernan, J., & McGraw, S. D. (2020). Catholic education in Ireland and the United States: Teachers' comparative perspectives. Research in Comparative and International Education.
Kowalski, M. J. & Froiland, J. M. (2020). Parent perceptions of classroom behavior management systems. Social Psychology of Education,23(2), 433-448. https://doi.org/10.1007/s11218-020-09543-5.
Kowalski, M. J., Macaluso, K., & Svarovsky, G. N. (2020). The Alliance for Catholic Education: How this programme supports Catholic education in the USA (2007-2020+). International Studies in Catholic Education, 20, 74-86.
Kowalski, M. J. & Christensen, A. (2019). "No one wants to be a loser": High school students' perceptions of academic competition. Mid-Western Educational Researcher, 31(4), 389-406.
Ponisciak, S. M. & Kowalski, M. J. (2019). Rasch analysis of Catholic school survey data. Journal of Applied Measurement, 20(3), 259-271.