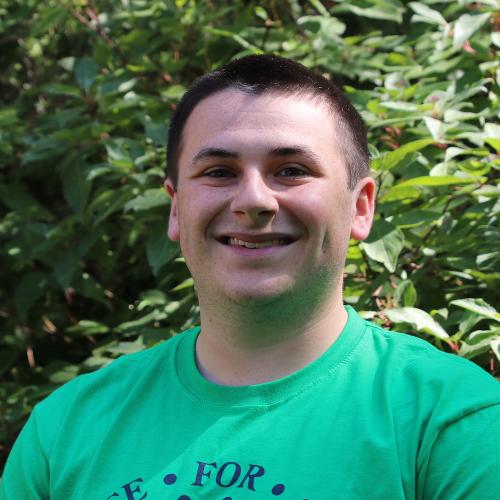 Hometown 
Billerica, MA                           
Dorm 
Stanford Hall  
Major
Mechanical Engineering
On-Campus Activities
Stanford Hall RA, Basilica Liturgical Minister, Notre Dame Vision, Tau Beta Pi Engineering Honor Society, Knights of Columbus, Compass Small Group Facilitator  
What experiences at Notre Dame helped shape your decision to pursue ACE?    
Witnessing the passion and genuine care for students by my favorite professors rekindled a desire to consider teaching after graduation. I come from a family of educators, but it was seeing the way professors treated their work to teach my classes not as a job, but as an act of service that motivated me to discern teaching as my vocation. I decided to pursue ACE specifically because it is an incredible program full of great people. After going to enough ACE events and talking with the ACE interns of years past, I knew God was calling me to this opportunity that I could not pass up on.  
What do you hope to do/accomplish as an ACE teacher?
I hope to serve in a community that needs help. Yes, my role as a teacher in the classroom will be valuable, but I hope to assist the students in their lives outside of the classroom, whether that is by coaching sports teams or moderating other extracurricular activities. I want to be help young men and women grow in body, mind, and spirit, preparing them for their next step in life, whatever that may be. I hope to be a model for the next generation of students of what all Catholics are called to be: people who serve others willingly and without reservation.    
How do you hope to grow in your experience as an ACE Intern?
I am excited for this opportunity to work on a team of people who have committed their talents and time to serving in Catholic schools. I hope to grow in faith with them as we work and pray together this year, walking with each other as we discern our own vocation while on this shared path.