Sandria Morten, Ed.D.
Faculty, Mary Ann Remick Leadership Program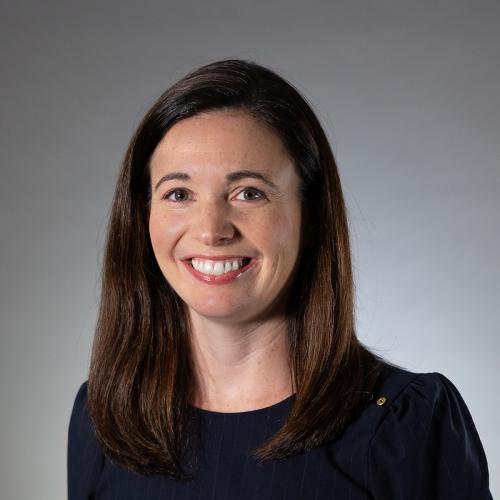 Email

sandriamorten@nd.edu

Website
Sandria Morten serves as a faculty member for the Mary Ann Remick Leadership Program.
Prior to this role, Sandria was the Assistant Director for Inclusive Practices at the Andrew M. Greeley Center for Catholic Education through Loyola University Chicago.  In this position, Sandria provided professional development and consultation to Catholic schools working to create inclusive educational environments and organized the Mustard Seed Project, an annual national conference devoted to serving students with disabilities in Catholic schools.  Sandria also worked in the Archdiocese of Chicago for 12 years, as the principal of St. Matthias School, a teacher, and directing the development of an International Baccalaureate Program at St. Matthias.
Sandria earned her Ed.D. in Curriculum and Instruction at Loyola University Chicago and her scholarly interests include Professional Learning Communities (PLCs), inclusive practices in Catholic schools, and Catholic school leadership development. Sandria was a member of the Remick Leadership Program (Cohort 5) completing her M.A. in Educational Administration and was a member of LU-CHOICE (Cohort 1), earning a M.Ed. from Loyola University Chicago. Sandria graduated from the University of Notre Dame with a B.A. in Psychology in 2003.
Degrees
Ed.D., Curriculum and Instruction (2015) Loyola University Chicago Dissertation: Shifting Professional Culture in Catholic Schools: A Case Study Dissertation Chair: Michael J. Boyle, Ph.D.
M.A., Educational Leadership (2009) University of Notre Dame, Mary Ann Remick Leadership Program
M.Ed., Elementary Education (2005) Loyola University Chicago, LU-CHOICE Service Teaching Program
B.A., Major: Psychology, Minor: Italian (2003) University of Notre Dame Study abroad at John Cabot University, Rome, Italy, Spring 2002