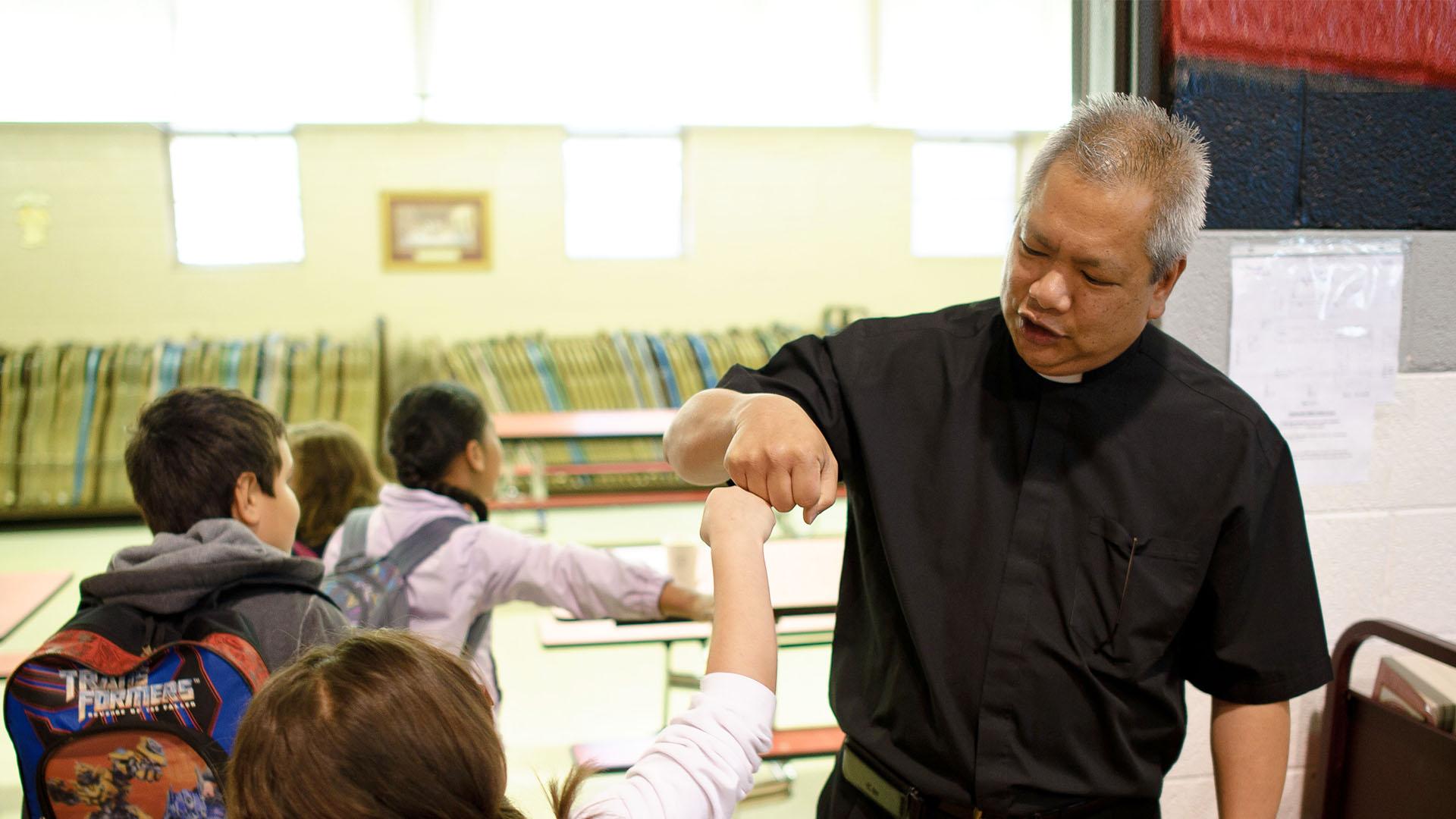 About the School Pastors' Institute
In July of 2011, the Alliance for Catholic Education launched the School Pastors' Institute (SPI), a leadership formation symposium for pastors of a Catholic school. Developed at the request of (arch)bishops from across the country, the SPI is designed to respond to the unique and increasingly complex challenges and opportunities related to serving as a pastor of a parish school. Since 2011, the SPI has formed and served 1,208 pastors from 148 different (arch)dioceses to look more closely at the crucial role that the pastor plays in the parish school, as well as to foster best practices and collaboration among those engaged in this vital ministry. Now, more than ever, we need pastors who understand, support, and advocate for Catholic schools.
SPI Impact Over 11 Years
2011-2022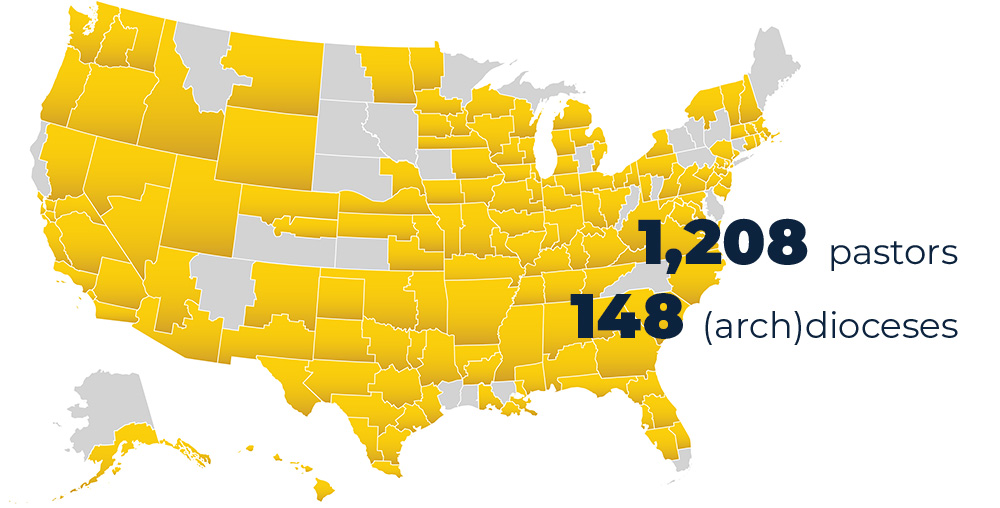 Conference Goals and Content
The SPI is animated by our mission to embrace, educate, and empower children, families, educators, leaders, pastors, and others committed to Catholic education. The SPI conference is rooted in three key areas:
pastor as spiritual leader
the pastor and principal relationship
the critical role of the pastor in the Catholic school
Conference topics include Catholic identity, financial management and advancement, recruiting and hiring school leadership, the formation of personnel, attracting and serving Latino children and families, and public funding for Catholic schools. The conference also entails breakouts for first-time pastors, international priests who are new to the U.S. Catholic school system, pastors with alternative governance models, as well as pastors of rural parishes.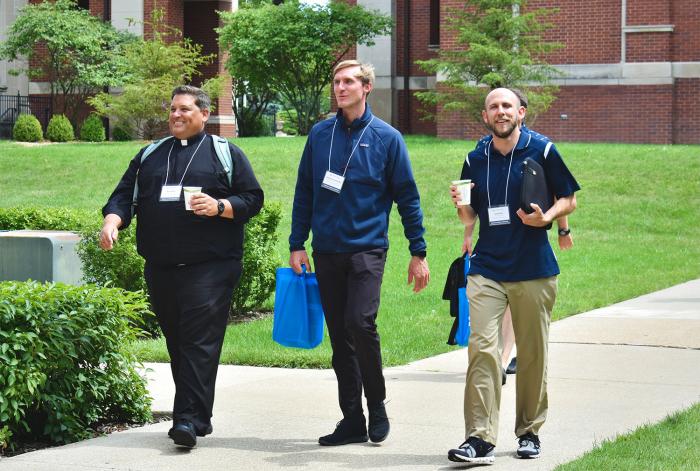 Summer Conference 2024
Date and Location
The 2024 SPI summer conference will take place on the campus of the University of Notre Dame, July 8-11. 
We will begin with an opening reception and dinner on Monday, July 8, at 5:00 p.m.
The conference will conclude on Thursday, July 11, at noon. 
Conference Registration
Registration for the 2024 School Pastors' Institute will open in January 2024. If you have any questions about the program in the meantime, please contact Steve McClure (smcclure@nd.edu). 
Nominate a Pastor
We welcome pastor nominations! If you know a pastor who might be interested in attending the SPI, take a moment to fill out the nomination form below.
 
Testimonials
"I learned a lot from the School Pastors' Institute; it inspired me to love St. Paul's Catholic School more deeply. Our devoted principal is committed to keeping the Catholic identity in our school, as are our teachers, who are trained by Notre Dame. I am happy to be their pastor, encouraging and appreciating their ministry at the school. I have been so impressed by the Notre Dame campus and its spiritual atmosphere radiating here."


-Fr. George Vaniyapurackal
St. Paul Catholic Church
Diocese of St. Augustine
"I was overwhelmed by my experience at the School Pastors' Institute; I can't wait for this new school year to start. This week has made me look at the school through a different set of lenses. I am also excited that my new principal graduated from the ACE program, and I truly believe this will allow us to be on the same page as we work together for the good of the children."


-Fr. John Tetlow
San Juan del Río Catholic Church
Diocese of St. Augustine
"One of the great lessons I received from the School Pastors' Institute centered on opportunities one can take advantage of when supporting your school principal. It truly reaffirmed my commitment to strengthen, as a pastor, a ministry of presence, with the entire school family. I'm excited to bring back to our parish campus the resources that were offered, along with the experience that other participants brought to the table!"


-Fr. Miguel González
St. James Cathedral
Diocese of Orlando