By Dan Bremer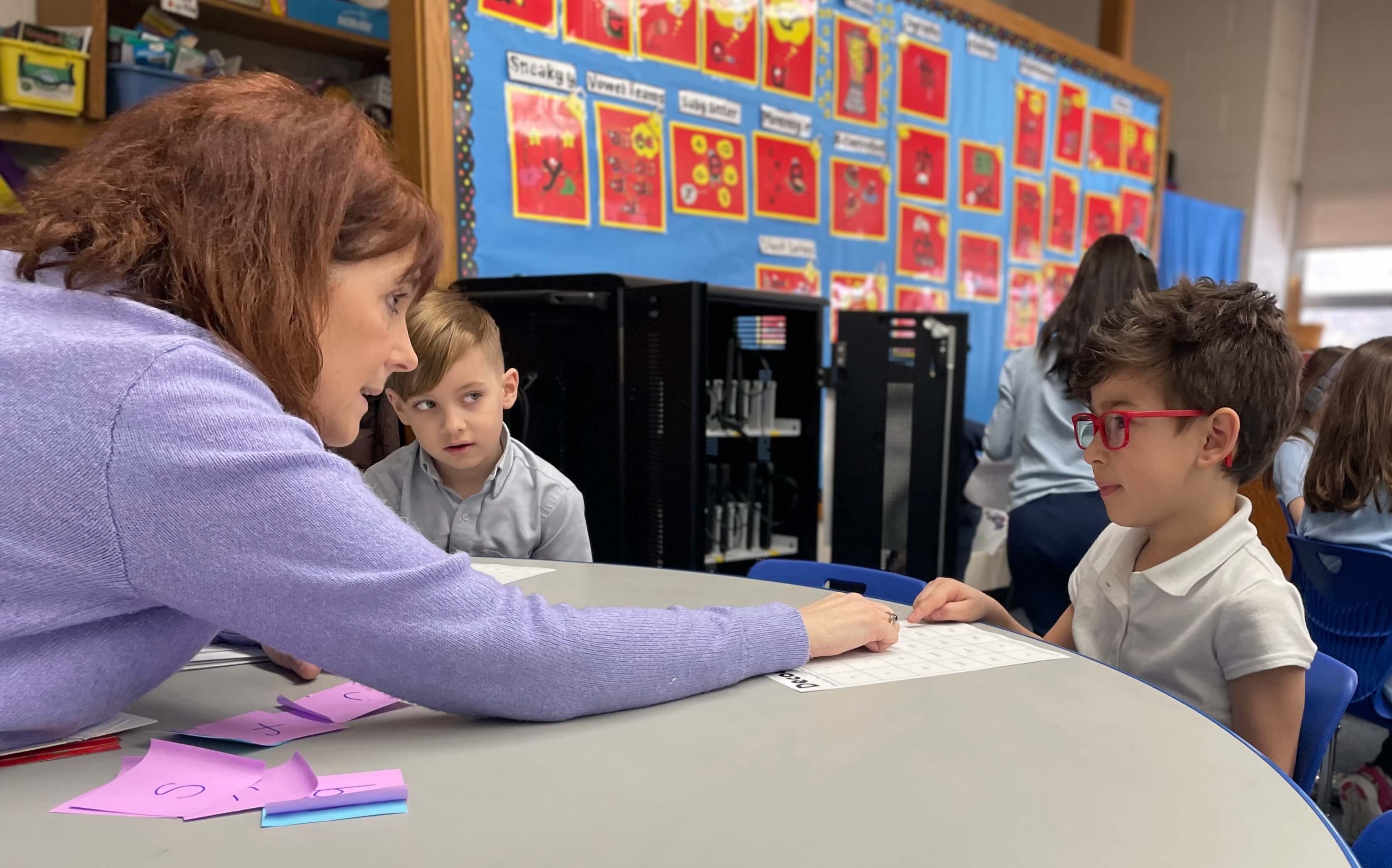 We all know how disruptive the Pandemic was to education: schools closed, in-person learning shifted to distance learning, teachers implemented new modes of instruction. It is easy to imagine how effective teaching methods could have fallen to the wayside as schools and teachers struggled to keep up. 
While the Pandemic raged, there was teacher turnover everywhere, including in our Higher-Powered Learning schools in the St. Paul - Minneapolis archdiocese. This disrupted the carefully cultivated blended learning landscape established there. As the Pandemic ebbed and vaccines became prevalent, the idea for the Power-Up Program coalesced. We wanted to help these schools.
Power-Up Goals and Components:
Fr. Nate applied for a grant from the GHR foundation to assemble a team with the goal of revitalizing and rejuvenating blended learning in the archdiocese that were so successful before the Pandemic. The Power-Up Program was created to achieve three key goals:
To increase visibility of the affordances of blended learning within these schools.
To foster collaboration between participant schools to support the maintenance and growth of blended learning in the region.
And to uplift teachers to become blended learning thought leaders in their schools and communities.
We decided to develop three components to address these goals.
We had to see where the schools were in their post-Pandemic journey and identify how we could help.
We wanted to kick-start collaboration by inviting teachers to tour and observe classrooms at other HPL schools.
We wanted to lead targeted professional development to support teacher growth.
Armed with the dedication to help these schools in their blended learning journey, the HPL team set out to the St. Paul - Minneapolis archdiocese to help.
School Visits
The first thing our team needed to do was to get into these schools and see how we could help. The HPL team (including experts from Notre Dame and elsewhere) traveled to Minneapolis - St. Paul. We visited the eight participating schools, observed classrooms engaged in blended learning, and took note of the outstanding work their students were doing.  We reflected on how we could give our time and talent to help these schools.
After our visits, we had a better sense of how the schools were doing, what deserved celebration, and what help they needed. We compiled our thoughts and wrote reports for the principals which highlighted the great things we saw in the classrooms. The reports also provided insights as to what our team could do to help.
School Tours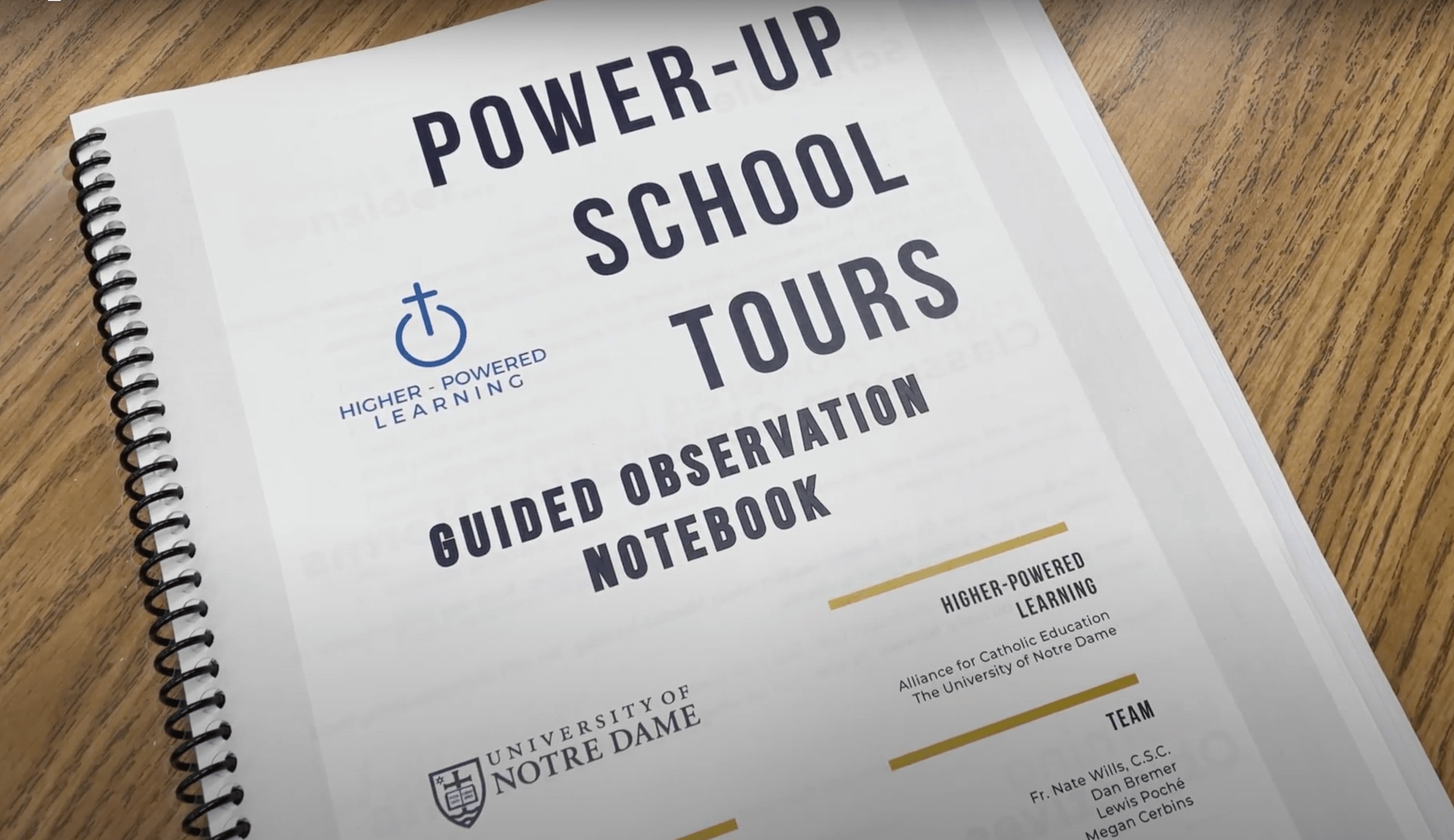 One of the Power-Up Program's goals is to connect teachers and foster collaboration between schools. To that end, we organized guided tours of schools to lead classroom observations, moderate discussions, and help develop contacts and future collaborations. 
We chose to invite teachers to visit two schools in the archdiocese: Nativity of Mary and Community of Saints. They were not chosen because they were golden exemplars of blended learning (though they are doing great work), but because each school has a wide range of teachers actively engaged in the blended learning process, from Kindergarten to Upper Elementary classrooms.
In the morning of our tours, the HPL team members led small groups to different classrooms. We observed blended learning techniques, jotted down thoughts, and rotated to other classrooms.
In the afternoon, we reconvened for a large group debrief. We attempted to break down what we saw and reflected on what we could bring back to our classrooms. Each teacher left the day with new ideas of how to implement blended learning in their classroom, a heightened confidence in their own teaching methods, and an opportunity to connect with other teachers in the archdiocese to collaborate with or just ask for help.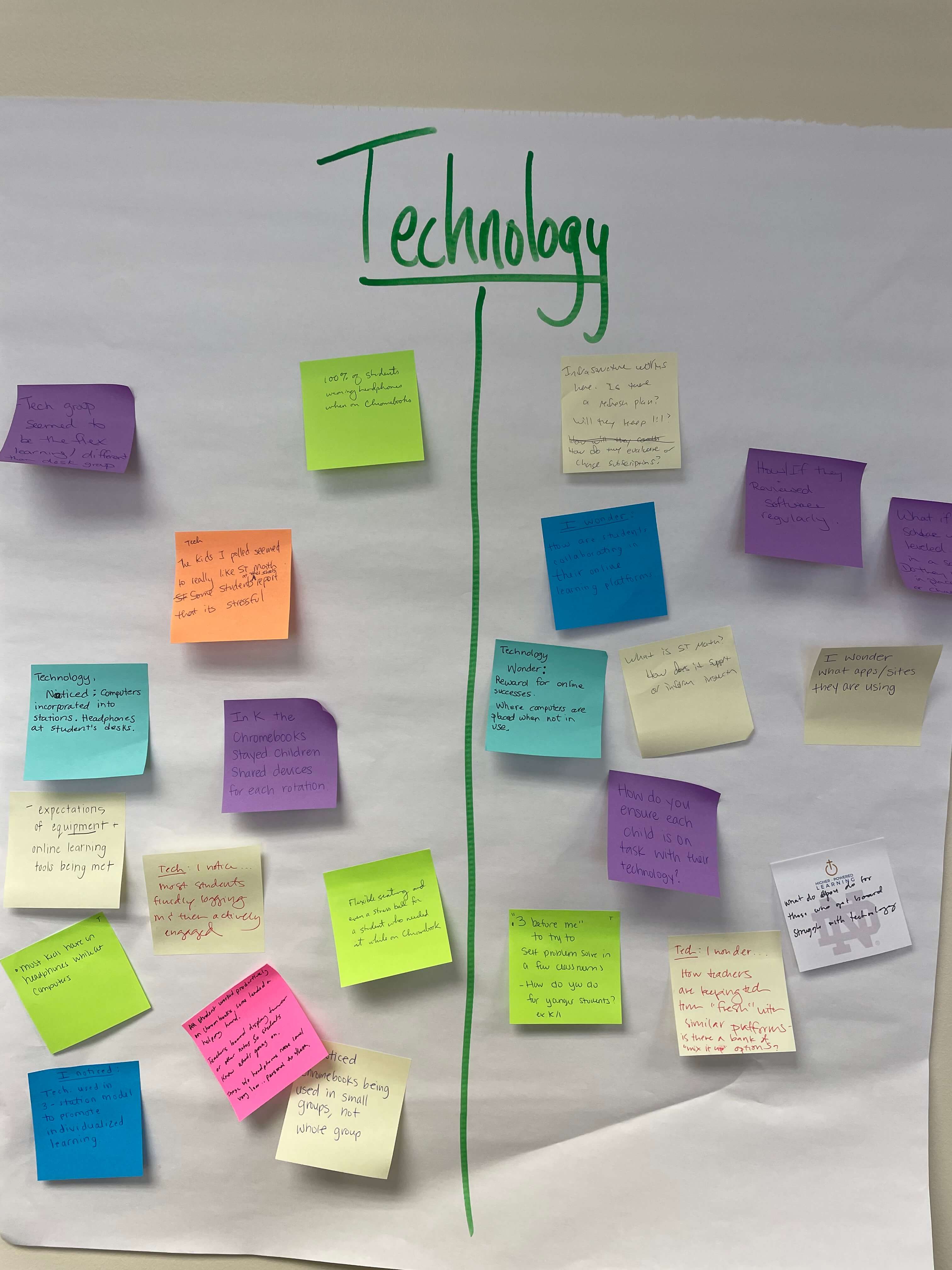 Professional Developments
After visiting the schools and identifying their needs, our team developed three professional development sessions to support our participants. The first PD was a re-introduction to blended learning, intended for new teachers who may not have had exposure to blended learning outside of their school. Our second PD was focused on the use of data in the classroom, and how to use data to inform instruction in a blended classroom. Our last PD highlighted the launch of our new community collaboration hub, the HPL Network. This session showcased the features and benefits of our online community hub which was developed to connect blended learning teachers and schools everywhere, beyond the Power-Up Program's limited run. 
Outcomes
The Pandemic was a massive disruption to the education system. Our Higher-Powered Learning leaders in Minneapolis - St. Paul were better able to weather the storm than the average school in America because of HPL's previous training in tech and digital learning. The Power-Up Program was an exciting and productive boost to our participant schools, and a revitalizing effort to bring back blended learning throughout the archdiocese. We were able to lead school tours to highlight blended learning leaders at work, provided impactful PDs on specialized topics to support those who needed it, and began the implementation of a nationwide online community hub for blended learning professionals in Catholic schools everywhere. 
All in all, a successful year of Powering Up our learning!