De La Salle Blackfeet School is surrounded by a breathtaking natural landscape on the Blackfeet reservation in Browning, Montana. Since Summer 2018, 11 Notre Dame students have volunteered at the school through the Summer Service Learning Program (SSLP) at the Center for Social Concerns. This past summer, three Notre Dame undergraduate students – Rose Benas, Katie Pardy, and Jeremy Laboe – devoted eight weeks of their summer to volunteering at the school, which is one of the eight members of the American Indian Catholic Schools Network.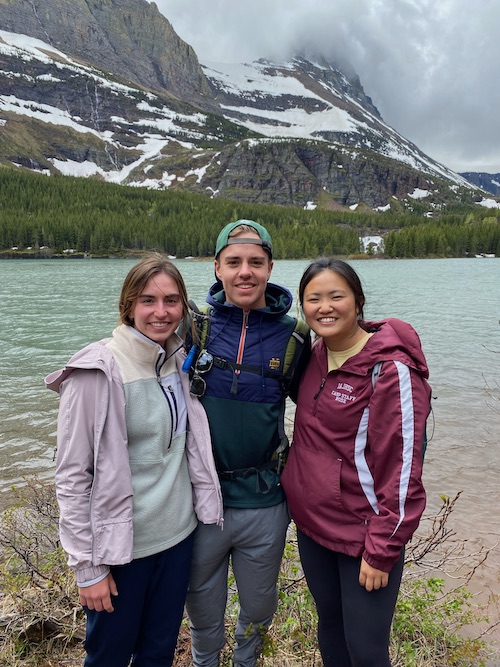 Rose, Katie, and Jeremy were motivated to spend their summer volunteering for different reasons. Jeremy said that he participated in the SSLP because he had four younger foster siblings when I was younger and he enjoys being with kids. Rose was eager to work with middle school kids and discern a career in teaching. Katie thought that serving as a summer volunteer at De La Salle Blackfeet School would be an interesting opportunity to learn more about tribal lands and get experience in an educational setting.
Rose, Katie, and Jeremy spent the first half of their time in Montana teaching at De La Salle Blackfeet School's summer camp, which served students from third through eighth grades. During the second half of the summer, Rose, Katie, and Jeremy prepared the school for the coming school year by conducting a library inventory, assisting with cleaning, and helping out with other needs.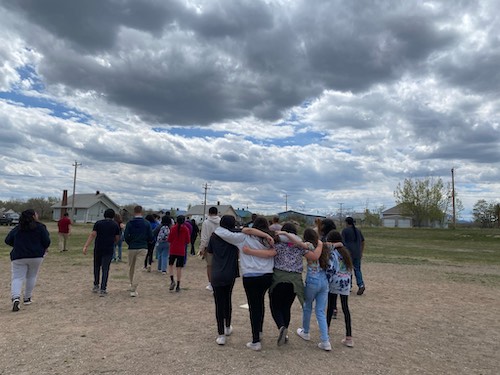 The Notre Dame volunteers were instrumental in the day-to-day operations of the summer camp as they took on the role of classroom teachers. Rose, who is now an ACE Intern, sharpened her teaching skills by co-teaching an English language arts class. In Jeremy's math class, he differentiated his instruction to meet the needs of a broad age range of students and created competitive math challenges to increase student engagement. Katie taught a robotics course in which students learned the basics of coding by directing miniature robots to create art and move through mazes using a coding application.
The summer camp also involved weekly field trips to places such as Glacier National Park, a high ropes course, and a local water park. These field trips provided the volunteers with opportunities to bond with their students beyond the confines of the classroom. Rose said that these trips provided her with opportunities to have individual conversations and get to know students in organic settings.
All three Notre Dame volunteers agreed that another highlight of their experience was an invitation from their students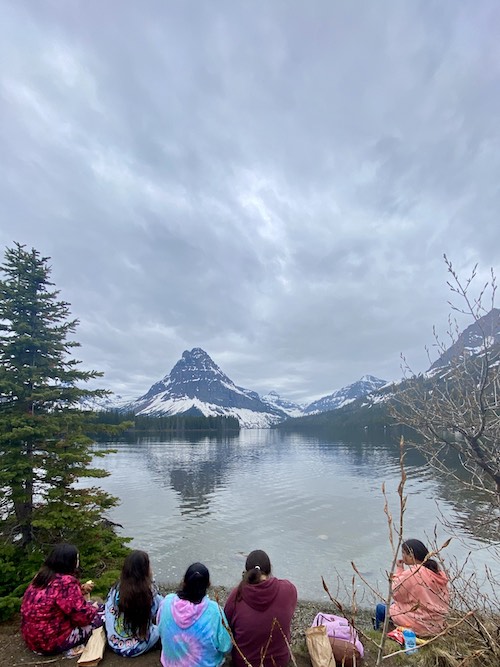 to explore North American Indian Days, a celebration of Blackfeet culture that included dancing, stick games, horse relay races, and carnival rides. "It was heartwarming to see our students again and see parts of the Blackfeet culture that they were really proud of," Katie said. She also liked seeing one of her favorite students performing a traditional dance with her aunt.
Rose, Katie, and Jeremy each said they experienced personal growth during their time in Montana. Collectively, they cultivated their ability to connect with others and grew in independence, patience, and confidence. Additionally, each volunteer gained experience teaching. Rose said that it prepared her for teaching next year as part of the 30th cohort of ACE Teaching Fellows. "I learned to interact with kids on a daily basis and became comfortable going with the flow," she said.
St. John Baptist De La Salle, the patron saint of De La Salle Blackfeet School, said "You can perform miracles by touching the hearts of those entrusted to your care." Rose, Katie, and Jeremy embodied dedication to education this summer, and the memories made by these three undergraduates and their students will endure.

Learn more about De La Salle Blackfeet School here: http://dlsb.org/about-us