Mentor principals have played a critical role in the success of the Latino Enrollment Institute (LEI) since the program's inception in 2012. The experience, accountability, and personal attention that these leaders provide has been a defining characteristic of the LEI, helping Catholic school principals—and their teams— institute lasting changes. 
After schools attend the LEI summer conference, mentor principals maintain regular contact with the 4-6 school leaders in their group through monthly video conference calls. These conversations, which focus on various themes related to Latino outreach, recruitment, and enrollment, are an opportunity for school leaders to learn from one another and receive real-time consultation and feedback from their mentor on some of the things that they're doing in their school. 
The commitment of our LEI mentors, most of whom are still active Catholic school principals themselves, is truly the engine that drives the LEI. 
We invite you to get to know Kristy Dunn. Kristy has followed the Lord's call to stay at St. Theresa Catholic Church and School in Little Rock, Arkansas. Raised in the church and educated at the school, Kristy returned as a teacher in 2004 and became principal in 2015. Today, Kristy is proud to lead St. Theresa, which she describes as "an inner-city school that embodies the gritty yet beautiful reality of [their] corner of Little Rock." While the demographics of the parish changed from predominantly Anglo to predominantly Latino very quickly, the school's shift had been moving at a much slower pace until Kristy and her team implemented strategies from the LEI summer conference of 2016. St. Theresa Catholic School was surviving, but now it is thriving. Kristy won the NCEA Lead. Learn. Proclaim award in 2020. 
Read the interview below to learn a bit more about Kristy Dunn, her LEI journey, and what continues to inspire her as a Catholic school leader.
---
Kristy, your long history with your school is beautiful. Can you tell us a bit about growing up in the same school and parish where you are now the principal?
One great blessing is that I can truly say, "St. Theresa School is my home away from home." I have an extensive memory about the place and its history. One curse is that I can truly say, "St. Theresa School is my home away from home." This is a joke, but if I'm not careful, balancing my home and work life can become challenging.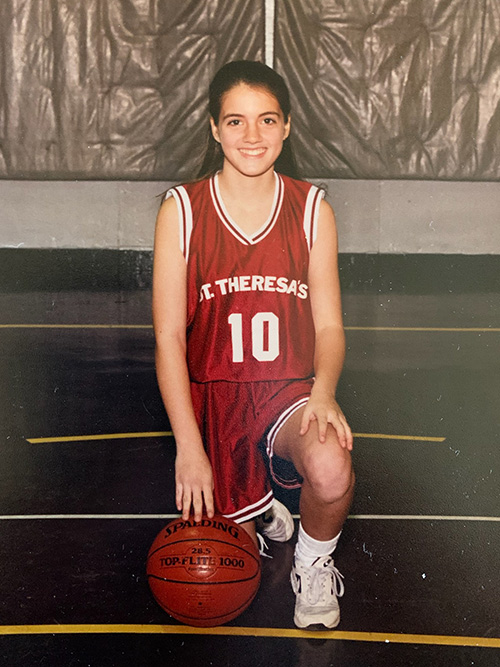 One experience that I am just starting to delve into is reconciling the school as it was with the school as it is today. We just took our 8th grade class to Central High School National Historic Site for a field trip. Due to the resistance to integration, 1958-1959 was a lost school year when the Little Rock public schools were ordered to close. St. Theresa Catholic School was opened in 1959. While I believe that our school has always lived out the work of Jesus Christ, it is bittersweet to consider the possible role our school played in resisting integration.
What makes St. Theresa special and how has an effort to welcome new families made it stronger?
St. Theresa School is a community that also strives to be a family. We know the joys and struggles families are experiencing, and we always try to respond with pastoral care. We hold new babies, attend funerals, celebrate baptisms, visit homes, laugh, cry, and have each other's backs. In that honest vulnerability, we are stronger in our community.
What is your favorite St. Therese quote?
"Holiness (perfection) consists simply in doing God's will and being just what God wants us to be." Depending on the source, I've seen it written as "perfection" or "holiness," but when I first read it, I read "perfection." I'm a recovering Type-A, oldest child perfectionist, and St. Therese helps me with this quote. 
This article about your NCEA Award (congrats!), mentions your fighting spirit. In what ways do you have a fighting spirit and where do you think that comes from?
When I became principal, enrollment was at one of its lowest points, around 143 students for PK-8th grade. I didn't see any option except to fight, and the Holy Spirit fought alongside me, bringing generous monetary gifts, amazing new families and students, and ideas that make our school better and more efficient.
Growing up here at St. Theresa, all of us had a chip on our shoulder. People said we were from a less desirable neighborhood. People reminded us of how small we were, whether it was our gym or our class size or my own physical stature. There was no way we were going to take that and hide. My childhood friends and I had so much fun being scrappy, stubborn Cougars (our mascot).
When I became principal, enrollment was at one of its lowest points, around 143 students for PK-8th grade. I didn't see any option except to fight, and the Holy Spirit fought alongside me, bringing generous monetary gifts, amazing new families and students, and ideas that make our school better and more efficient. We welcomed a new pastor, Fr. Stephen Gadberry (the Ninja Warrior priest), in July, and I shared with him that this school shouldn't exist. On paper, it doesn't make sense. My point was to warn him a bit, let him know this is a place where we fight. Today, he and I had a different conversation about a family and tuition assistance. He looked up and said, "You're right! This place shouldn't exist!" After a confused pause on my end, he said, "That's awesome! Look at what we're doing!" He is definitely going to be a new key part to our fight.
If we were coming to visit Little Rock, what must we see, do, and eat?
You must go and visit the Central High National Historic Site and, if possible, take a tour with Ranger Randy. It'll bring tears to your eyes. Such a huge moment in history happened right here in little old Little Rock. 
You would need to take a tour of the city to hit all the culinary delights. In my neighborhood, you'll need to go to Jalisco's, La Regional, Taqueria Karina, and then Neveria Tino for dessert. In downtown, definitely check out a farm-to-table restaurant called The Root. In west Little Rock, have a nice dinner at La Hacienda or Maddie's Place. If you do find yourself in Little Rock, I wish you would drop in and see us at St. Theresa's. We'd love to have you! 
What inspires you in your work and what keeps you going?
My Lord, my God. I've leaned on Him heavily recently and He has not let me down. I have two former students in Heaven who, I believe, intercede for me and our community. And, I have the best husband and kids I could've ever asked for.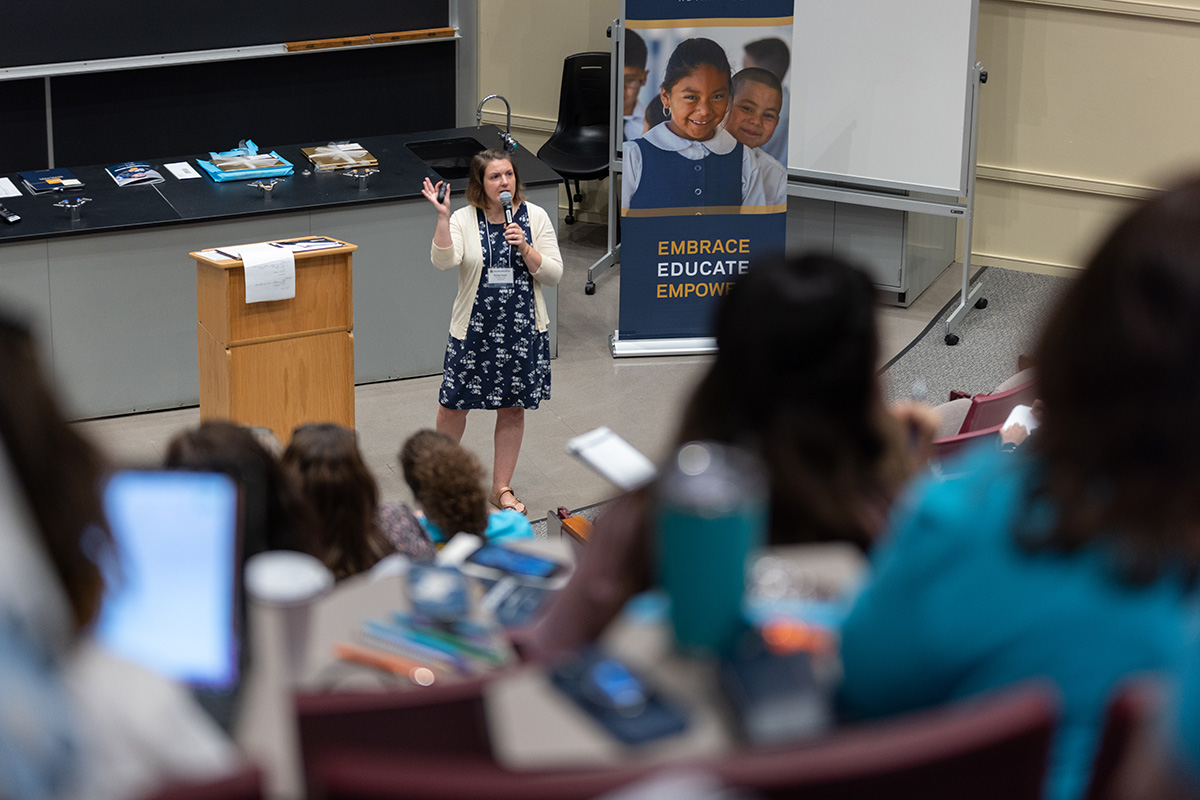 What advice do you have for principals looking to increase Latino enrollment and better serve their Latino students?
Just try. If you're a perfectionist and you think you've got to have a year-long plan, you can start with one simple action. It doesn't hurt anyone to try. But my prediction is once you try one small action, you'll feel excited to try another…and then another. It's the natural path of sharing the light of Christ.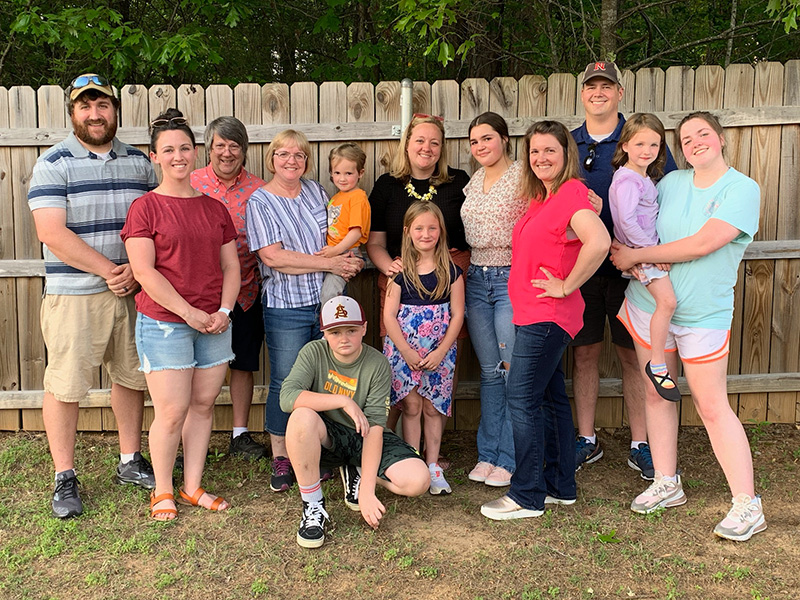 Can you tell us a little about your family?
My mom and dad, Joyce and John Hood, sent me and my siblings to Catholic School for K-12th grades, and I am eternally grateful for their investment. I met my husband Steven while we attended Lyon College. He is a saint to me. After we got married at St. Theresa's, he converted to the Catholic faith, and we have three children on Earth and one baby in Heaven. Andi Marie is a senior at Mount Saint Mary, and Bonnie and Foster are in 8th and 7th grades here at St. Theresa's. They are smart, hard-working, selfless children. I am blessed beyond measure. My St. Theresa Church and School community are also my family. I have met some of the best people in the world because I said "yes" to this ministry, and I am forever grateful. 

Describe your dream vacation.
I think I've had it, praise God: Estes Park, Colorado . . . A cabin. No agenda. Good coffee. Good food. A visit to the National Park. Perfect. 
Describe the most outlandish thing you have ever done for St. Therese School.
This is a great question, and I can think of quite a few things, but I'll mention a favorite. I dress up as a student either on Halloween or Spirit Week! However, I have an outlandish dream to get a segway and zip around the halls like Paul Blart Mall Cop. 

 
---
More about Kristy Dunn...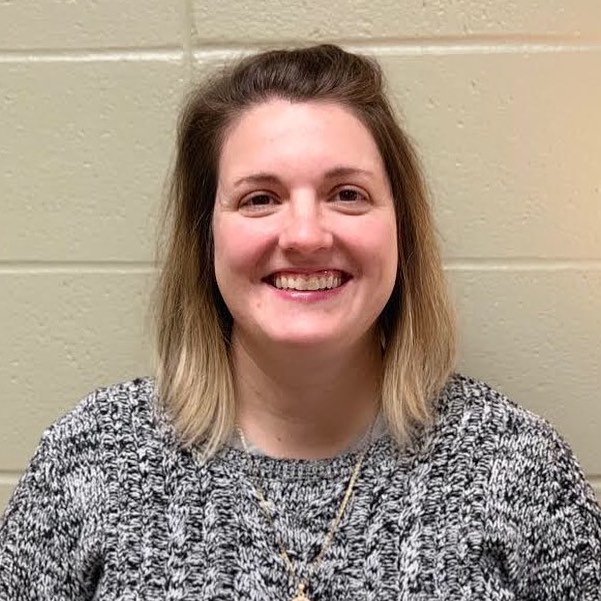 Kristy Dunn has been a student, a teacher, and a principal at St. Theresa Catholic School in Little Rock, Arkansas. The Lord placed a clear call on her heart to minister in the school that is her home-away-from-home, and that's where she was hired after graduating from Lyon College in 2004. Having a soft spot in her heart for those middle school kids, Kristy taught both fourth and seventh grade at St. Theresa over the course of eleven years. She received a Master's Degree in Catholic School Leadership from the University of Dallas in 2015, and she attended the LEI at Notre Dame in the summer of 2016. She has been principal for six years, and she did not expect a pandemic to strike just as she was beginning to feel like she had the hang of things! But, in all things, God is good. She and her husband, Steven, live just outside of Little Rock with their two daughters and one son; her entire family graciously shares her with the community of St. Theresa Church and School. 
If you're interested in learning how to recruit, enroll, and better serve Latino children in your school, as well as work with an incredible mentor like Kristy, consider joining the LEI!