"Drama transforms classroom spaces," says Jackie Winsch (ACE 24, Philadelphia). 
It improves: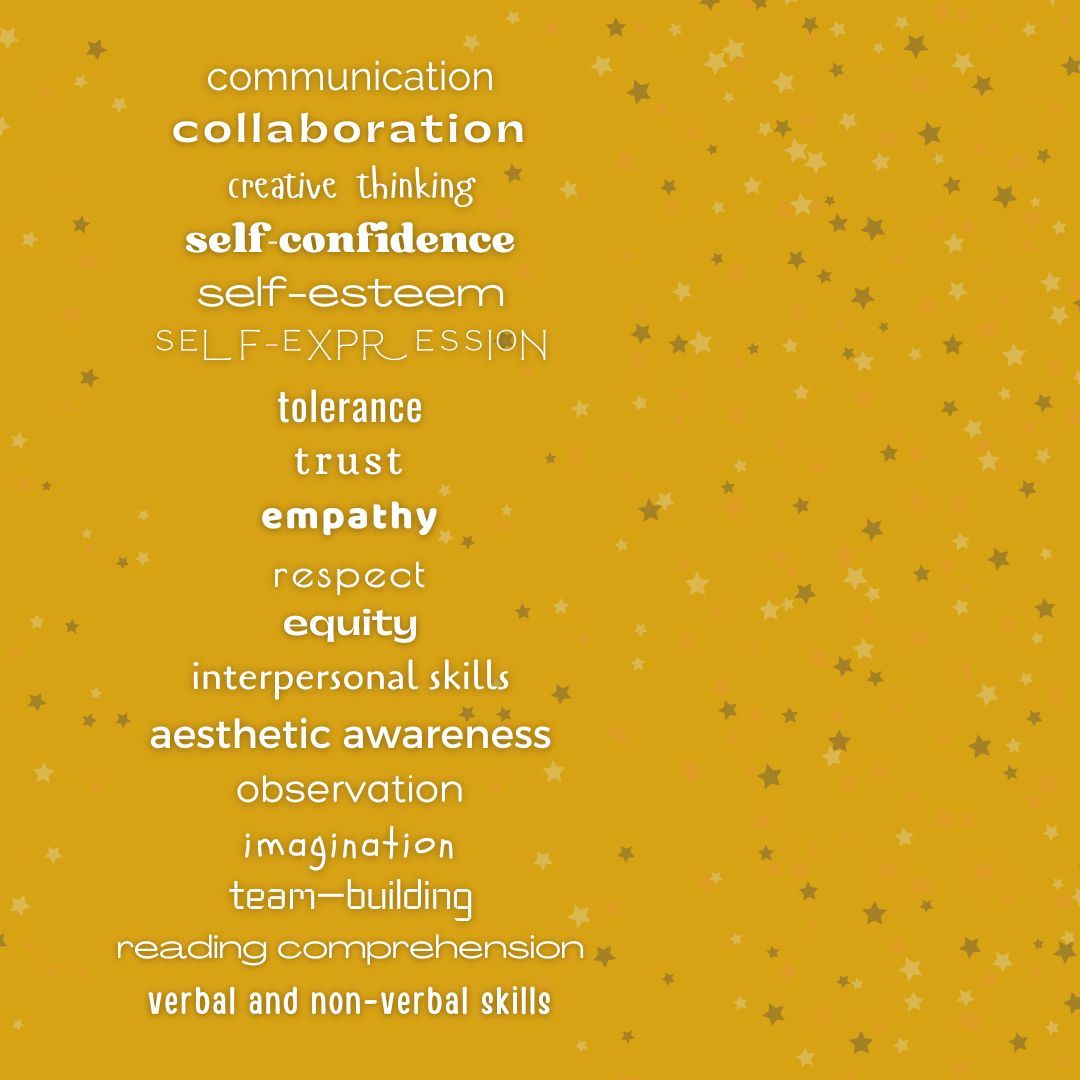 And this list is just scratching the surface.
When using drama in classrooms, according to Jackie, teachers are simultaneously encouraging 
          reading comprehension, 
                 language acquisition, 
                        and engaging students in meaningful, embodied ways.
For her current research on the influence of drama integration in elementary literacy classrooms, Jackie, a Ph.D. student in Reading/Writing/Literacy at the University of Pennsylvania Graduate School of Education and the Samuel H. and Annie R. Illman Fellow, was named to the International Literacy Association's (ILA) 2023 30 Under 30 list.
"I feel honored to be a part of this group. Everyone is doing such wonderful things," Jackie says. "I am especially grateful to ILA for choosing to showcase work in the arts and literacy, especially as arts education continues to be shortchanged in so many schools." 
Jackie was first introduced to drama integration while an undergraduate at the University of Notre Dame. "I was lucky enough to be accepted early into the Alliance for Catholic Education (ACE), and I had a minor in Education, Schooling, and Society. I was interested in doing a senior thesis, and my two passions were theater and education. My wonderful professor, Dr. Maria McKenna, asked me if I had ever considered using drama in classrooms." 
Jackie hadn't but was intrigued.
"So Dr. McKenna connected me with an incredible educator, Christy Burgess, at the Robinson Community Learning Center, who so generously let me observe and take on bits and pieces working up to co-teaching drama integration my senior year. So when I started at ACE, I thought, I'm an elementary classroom teacher. I'm not a drama teacher. But can I use drama integration, too?" 
She was determined to try. 
As part of the first ACE community in Philadelphia, Jackie began her work at Saint Laurentius School teaching fourth grade and then continued at Marymount School of New York, an all-girls Catholic school in New York City. Jackie incorporated drama in her classrooms, and those experiences fuel her current research working with elementary classroom teachers and drama educators, while also studying student perspectives. 
This is not your parent's language arts classroom, but it's not acting or theater either. 
"Drama is different from theater," Jackie says. "Theater is focused on preparing for a performance and usually involves costumes, sometimes props, rehearsals, lines, a script. Drama is more about the practices that are involved in theater and the creative process, such as improvisation, or acting in roles. Those practices can be used separate from a script, separate from the rehearsal process that's traditional in theater, but rather is embodied and allows the students to tap into their own knowledge."
How does drama integration manifest in the classroom? "One example could be reading part of a picture book to a class, and then asking students in small groups to create the ending of the book together and then act it out for the rest of the class," Jackie says. Through this process students are able to demonstrate a strong understanding of the text, the characters, and what could be reasonable to happen at the end of the story. "This taps into their creativity, but in a way that is verbal and embodied versus requiring students to write a paragraph or fill out a worksheet. This provides ways of learning and assessment that move past the traditional written word.
"It's definitely a type of performing art," Jackie says. "Even if it's happening informally, it still requires trust in the classroom community, because you are performing—you're sharing a part of yourself with your classmates."
There are myriad benefits, and critically for Jackie, there is an important equity piece to drama integration in the classroom. "A big part of drama is providing students a safe space to not only share what they are learning from texts, but to also share a piece of themselves—what makes them unique and what's important to them—in a way that every student is equally valued and heard."
An essential component of drama integration is the classroom community that the teacher cultivates. Another is the drama integration practice of students and teachers rotating between audience member and performer. 
"When a group is sharing or presenting, the rest of us are giving them our full attention, and listening, watching, and engaging with it," Jackie says. "If a student is struggling to understand something, or there is a language barrier, drama integration allows students to communicate needs in non-verbal ways, they might be embodied and physical."
Drama creates accessibility. It helps provide a path for all students to share and participate. And most importantly, says Jackie, "It's a wonderful way to teach students that we are all learning from one another. We all have something to bring to the table. Every voice is important.