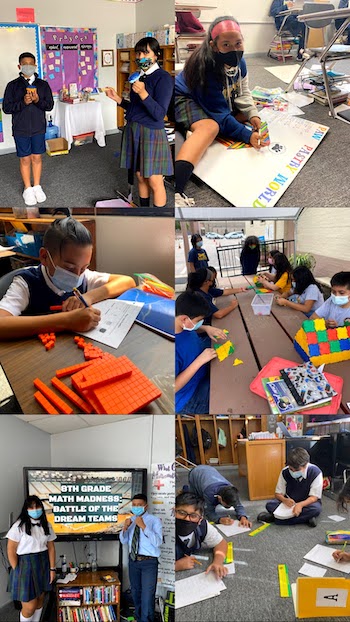 During the last weekend in February, over 30 current ACErs, ACE alumni, and ACE advocates participated in Fort Worth's Cowtown Marathon in order to support and celebrate St. Mary of Carmel Catholic School in Dallas, Texas. SMC has been known as "a beacon of hope" in West Dallas since 1944 and seeks to build the kingdom of Heaven each day by forming saints and scholars. 
St. Mary of Carmel's Notre Dame ties run deep - principal Kaitlyn Aguilar, was a member of both ACE Teaching Fellows' 16th cohort and the Mary Ann Remick Leadership Program's 15th cohort, and SMC is also home to one former ACEr (Haley Schilly - ACE 26) and one current ACEr (Liam Johnson - ACE 27). ACE graduate Alex Hernandez (ACE 26 - Sacramento) is also a proud alum of SMC!
With only 148 PK-8 students and 25 faculty and staff members, the SMC community is a tight knit family, committed to providing a quality Catholic education in a safe and nurturing environment. The school community is dedicated to doing small things with great love, and, thanks to the generous support of many, are currently providing tuition assistance to 92% of all students.
The Marathon's GoFundMe link is still open for anyone from the ACE Community that would like to support SMC. All gifts will help fund a brand new outdoor play space for students - including playground equipment, basketball nets, and soccer goals. The current equipment is over 10 years old, and all of that time under the Texas sun is starting to take its toll. This new play space will ensure that all of the little Eagles will be able to play safely and creatively for years to come!
Thank you in advance for your support and and your prayers, and know of our prayers for you and your intentions as well. We are so excited about this opportunity to highlight the incredible St. Mary of Carmel mission and community. SMC holds a special place in the hearts of many, and it isn't hard to see why!