A question I'm often asked is how I made it from Gary, Indiana, to a Ph.D. program at Johns Hopkins University. I don't have a single way of answering it, but school choice certainly played a part.
I went to Thea Bowman Leadership Academy, a charter school in Gary. Even before I understood the intricacies of America's school systems, this opportunity informed my decision to pursue lifelong work in education. Attending this high school allowed me to study alongside other aspiring learners and refined my co-curricular skills that helped me get to and through college. It is no surprise that education plays a role in social mobility.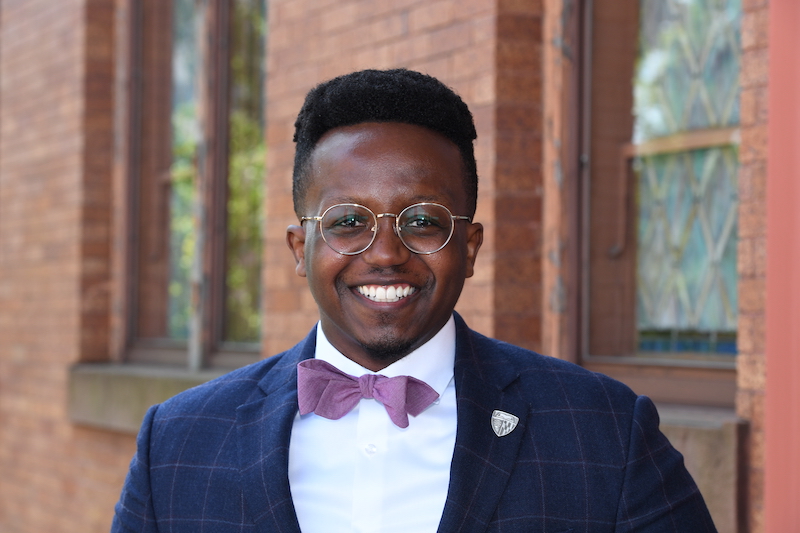 But here's a secret: Thea Bowman wasn't my first choice. My parents actually wanted to send me to a Catholic school in the area. Although finances did not allow for my ultimate enrollment there, and I am ever thankful for the pathway I ended up on, this all-too-familiar situation is one families face across the nation.
My experiences as a student and passion for education policy interested me in the Reform Leaders' Summit (RLS). I initially heard about the program through a colleague and RLS alumna, Crystal Spring. My research agenda focuses on financial aid in higher education, which is not directly related to school choice, but I have found value through RLS immersion weekends and ongoing small group discussions.
Even more, my fellow participants—including some newfound friends—come from a variety of political, professional, and religious backgrounds. The cohort is composed of teachers, pastors, policy-makers, and researchers. These diverse perspectives promote fruitful conversations. We may disagree on how to serve families through education choice, but we agree that we need to improve upon the current system so that every student has equitable access to quality education services. 
I've concluded that educational choice is a worthy cause after hearing from students directly. During the second RLS immersion weekend in January, my cohort had the opportunity to visit Cristo Rey Tampa Salesian High School, a college preparatory school that provides all students with a work-study experience once a week. The students, from exclusively low-income backgrounds, learn on-the-job skills, build their resume, and finance their education.
Indeed, listening to an array of speakers (including Johns Hopkins' own Ashley Berner) is worth participating alone, but visiting the school and talking with students reinvigorates a passion for improving the educational opportunities available to all students. When you hear the gratitude and see the joy of the students getting the opportunity to enroll at Cristo Rey, one forgets about the politics and remembers the mission. To draw from the scripture that provides a theme for the RLS, we left Cristo Rey Tampa with amazement seizing us all.
It's an interesting time for education policy, with new proposals of education spending accounts and other choice-oriented proposals sweeping the nation. Being in the throes of that work is important, but so is talking with those who disagree and, even more, listening to students who these policies directly impact. That's just a part of what's happening at the Reform Leaders' Summit.