(Chamberlain, S.D.) – During the week of October 26, St. Joseph's Indian School students kicked off Red Ribbon Week on Monday with five differently themed dress-up days and an interactive scavenger hunt to teach students about drug and alcohol awareness. St. Joseph's Indian School—a member of the American Indian Catholic Schools Network—has actively participated in Red Ribbon Week for nearly 20 years and continues to develop updated drug and alcohol curriculums that relate to each age group.
Drug and Alcohol Prevention Specialist Chris Blasius works closely with students teaching lessons and creating events that address drug and alcohol-related issues. She feels drug and alcohol prevention and awareness is especially important due to the alarming rate that Native Americans are disproportionately affected by substance abuse compared to other races. "Almost all of our students know someone who has had a problem with substance abuse at some point. It is so important for our students to know the negative effects drugs and alcohol can have on their health and lives. They also need to know that they can have a fun, meaningful life without using harmful substances," said Blasius.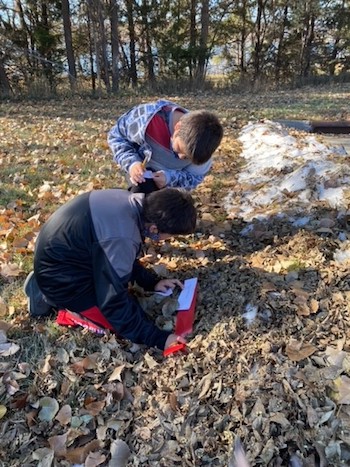 Red Ribbon Week began as a tribute to fallen Drug Enforcement Administration Special Agent Enrique Camerena, who in 1985 was murdered by drug traffickers he was investigating in Mexico. According to the United States Drug Enforcement Administration, Red Ribbon Week is the nation's largest and longest-running drug awareness and prevention program. In 1988, the National Family Partnership (NFP) coordinated the first National Red Ribbon Week with President and Mrs. Reagan serving as honorary chairpersons. Since then, the Red Ribbon campaign has taken on national significance, and NFP continues to coordinate the campaign for families, schools and communities across the nation each year.
More Than 220 Native American students in first through twelfth grade find hope and opportunity through our educational, counseling, and residential programs. Strengthened by spirituality and culture, St. Joseph's Indian School transforms lives—mind, body, heart and spirit—every day. Visit us at www.sjiskids.org and www.stjo.org.