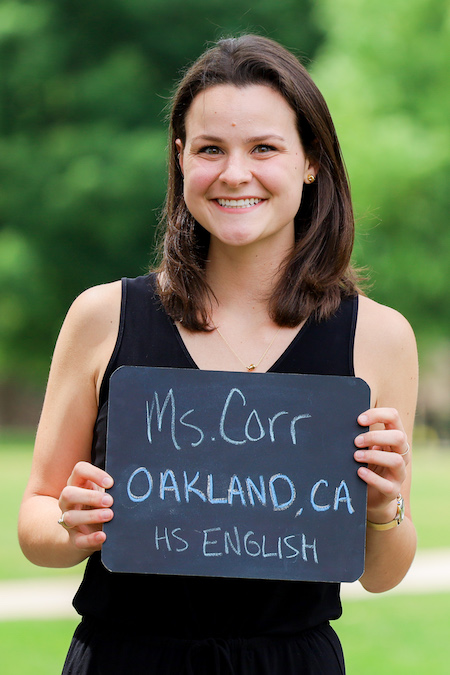 I'm the girl who plays It's the Most Wonderful Time of the Year on repeat starting November 1. Christmastime is the best time. When I enter my classroom each morning, California sun shines through "snow"-frosted wreaths on my windows as I write homework assignments on the stocking-framed whiteboard and prepare my "Jesus Bday Mix" playlist for students' arrival. Despite their disapproving glares and "It's not even Thanksgiving yet!" refutations, I insist that we embrace the holiday spirit for as long as possible. Maybe it's my Type-A personality, my holiday extroversion, or a little mix of both, but I'm all about being prepared.

Naturally, then, the only thing I love more than the Christmas season is the Advent season. Four weeks built into the liturgical calendar all for preparation. Advent isn't just about preparing our decorations and playlist queues, though; Advent is a time to prepare our hearts for the coming of Jesus.

As we begin Advent this Sunday, the Gospel informs us of different ways that we are to prepare for Christ's coming:
Stand erect and raise your heads because your redemption is at hand.
This time of year can be difficult. Projects at work tend to pile up before the office empties for the holidays. The weather is colder. The sun goes down earlier. It's all too easy to wallow in the gloominess of the winter season. Just as we find ourselves slipping into somberness, though, Advent calls us to remain confident and hopeful. We have hope because newness is upon us. We have hope because God is coming. We have hope because He does redeem us! Holding onto hope, we see that Christ's light only shines more radiantly against the dark backdrop outside our windows.
Beware that your hearts do not become drowsy from...the anxieties of daily life.
Speaking of the difficulties of the season, how often do you find yourself more stressed than relaxed over Christmas break? Shopping for perfect gifts, hosting family and friends, and overscheduling ourselves with festivities and travels can be anxiety-inducing. So often, we allow these "preparations" for Christmas to distract us from the real preparations of the season. When Jesus visited her home, Martha became "worried and upset about many things," focusing on the work and preparations for His coming instead of allowing herself to actually enjoy His presence (Luke 10:41)! Like Martha, we find that our preparations become causes for distress, and we tend to make work our primary concern. In preparing for Christmas, we forget to prepare for Christ. The four weeks of Advent give us time to prioritize faith over work, and to not lose sight of His actual coming and dwelling among us!
Be vigilant at all times.
When anxiety overwhelms, joy diminishes. All year, we strive toward "the finish line" that is Christmas break – then we spend Christmas break exhausting ourselves and paradoxically yearn for it all to be over so we can finally rest. In some ways, we busy ourselves to the point of going through the motions of the season, instead of slowing down and relishing in the joy that it offers. True joy comes from union with Christ. When Christmas comes this year, we cannot be like the Apostles in Gethsemane, whose own exhaustion brought them to sleep through important opportunities for union with Jesus. We cannot exhaust ourselves and miss out. We must remain on the lookout for joyful chances to unite ourselves with the Redeemer, remembering Jesus's plea to His friends, "Watch and pray" (Matthew 26:41).
Pray that you have strength.
Prayer is an active sign of our reliance on God. We are weak, broken, tired, and needy – but He is so generous in giving us the strength of His Spirit! Indeed, we are all temples of the Holy Spirit. The Spirit of God rests upon us, acting and working within us daily. Still, we often live without the Spirit, choosing to rely on the illusion of our own strength instead of living through the power that Christ gives us. We have Jesus, though. We have His Spirit. What a peaceful relief it is to know that we don't have to muster up energy and perseverance all on our own! Jesus's Spirit is the source of our strength. This Advent, live peacefully and pray that you walk, speak, and love in that Spirit.
 
This Advent season, let your life be informed by a disposition of freedom. Be confident, do not let anxiety overwhelm you, remain observant, and pray often. To prepare for Christ's coming, put down the work, walk in freedom, and enjoy the only preparation that matters – Emmanuel comes to dwell with us!