When I started driving to Sulphur, Oklahoma, for the ACE regional retreat for Oklahoma and Northern Texas, I did not know what to expect. Larger ACE retreats feel like they are pieces of logistical art, with seemingly every minute scheduled precisely, but the regional retreat seemed focused on providing us with a space in which to rest, an opportunity to spend time with each other, and time in which to reflect on our experiences as the year comes to an end. With only a month and a half left in the ACE Teaching Fellows program, I was realizing how much I would miss being so immersed in this broader community. I was excited to have the opportunity to really enjoy one last retreat experience before graduating.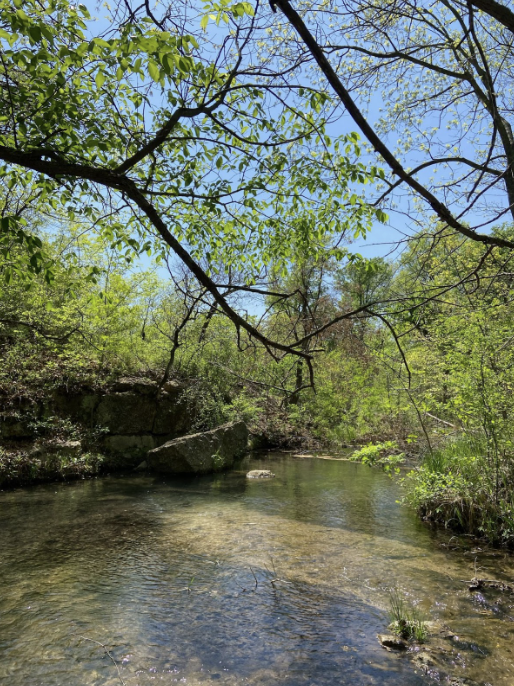 The first thing I noticed as I got closer to the retreat site was just how beautiful southern Oklahoma is. The house itself was beautiful. There was just enough room to fit everyone easily while also providing many different places to spend time. From the dining room, to the living room, to the game room, to the porch, there was a place to accommodate whatever type of gathering you wanted to have. Beyond the house, the Lake of the Arbuckles and the mineral springs near Sulphur were beautiful, and we had perfect weather to enjoy several walks around the area. All together, it was the perfect environment in which to have a relaxing retreat, and I was ready and excited for everyone to arrive and begin the retreat.
One of the greatest things about ACE retreats is the moment when everyone arrives, and people who have not seen each other for months (and who have only known each other for a relatively short amount of time) are brought together by a common willingness and excitement to be present in the moment and enjoy each other's company. We had an amazing group on the retreat, and I can think of nothing better to exemplify this than our first night at the house. Although everyone was coming from a long week of school, every person stayed up chatting in the living room into the wee hours of the morning, absolutely exhausted, but just glad to be with each other, laughing, and enjoying the community that had come together. Throughout the weekend, everyone spent time together in so many different ways: from paired walks, to whole group hikes, to small groups playing pool. My favorite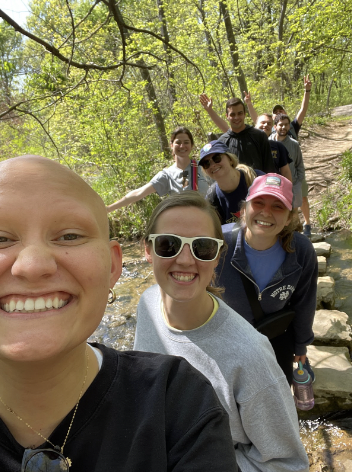 part, though, was making breakfast with the one and only Chris Rauchet (ACE 29, Fort Worth). Because we are in different cohorts, I had not spent much time with Chris prior to this weekend, but we discovered that we both had a love of making breakfast and volunteered to cook for the house on the mornings of the retreat. It is rare to find someone willing to wake up early on the weekend to cook for 10 people, and it is rarer still to find someone who will do it with as much joy and enthusiasm as Chris. As we cooked and chatted (all while listening to his Pancake Mix playlist), I came to realize that for all of the fantastic people I have met during my two years in ACE, there are still so many amazing people that I have not gotten to know. I am glad that I was lucky enough to spend a weekend getting to know everyone on the retreat just a little bit more.
Another one of the highlights of the weekend was getting to spend time with Father Joseph Carey, better known as FJ. As one of the leaders of the retreat, FJ could have chosen to solely focus on hosting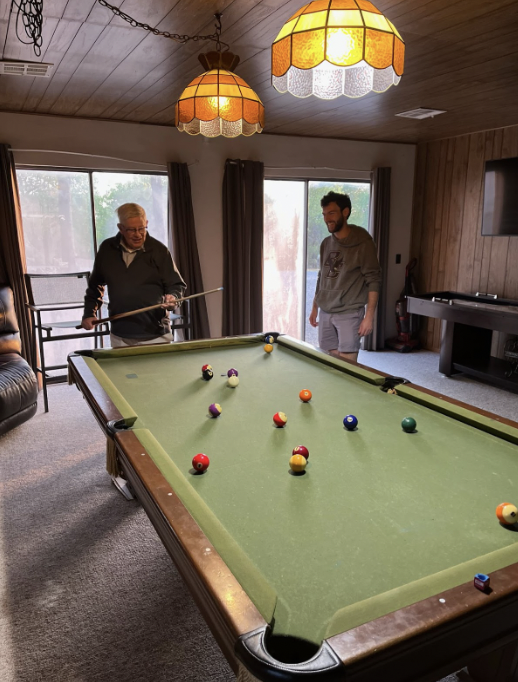 sessions and coordinating logistics, but instead he chose to share so much of his energy and passion with all of us. From playing pool to trying out the truly luxurious recliners, FJ was so willing to spend time with all of us and share in the joy of the weekend. This culminated in FJ insisting on taking us on a delightful trip to Braum's, an iconic chain of stores in and around Oklahoma that combine an ice cream parlor, a fast food restaurant, and a grocery store all into one beautiful package. These experiences served to further solidify the sense of camaraderie that was so strong throughout the entire weekend.
Overall, this retreat turned out to be exactly what I needed at this stage of the year, and as I am entering my last month in the ACE program I am feeling just a little bit more relaxed and prepared. I have no shortage of fond memories from this retreat that will stick with me for years to come