Every year from September 15th to October 15th, we celebrate National Hispanic Heritage Month as a way to honor the distinctive histories and cultures of Hispanics in the U.S. and the myriad ways in which they have contributed to America's development. The 2023 National Hispanic Heritage Month theme, "Latinos: Driving Prosperity, Power, and Progress in America", highlights the contributions of Hispanics to America's economic, political, and social growth. For educators, this theme presents an excellent opportunity to celebrate Hispanic heritage both inside and outside of the classroom.
We have cultivated a variety of ideas and resources for honoring Hispanic heritage through your lessons, in prayers and liturgies, and with your school and local communities. Here are 15 suggestions for celebrating Hispanic heritage this upcoming month:
Lessons
Learn about the history of Hispanics in the U.S.
Websites for the National Endowment for the Humanities, PBS, and the History Channel provide information about the long history of Hispanics in America. In addition, the Library of Congress and the National Museum of the American Latino have various resources on their websites.
Enjoy Hispanic music.
Get your students excited about class by pumping them up with some pre-class music or take a short brain break to listen to a song (or two!). The Library of Congress highlights 6 songs by Hispanic artists that have made a lasting impact on music, NPR has put together a playlist of Hispanic artists performing their songs live, and the Chicago Symphony Orchestra has even curated a collection of classical music from Hispanic artists. Additionally, the History Channel has compiled a resource about the origin of seven key Latin music genres.
Read books by Hispanic authors.
Don't know where to begin? Check out the We Are All Readers and Writers Hispanic Heritage Month series from our colleague Betsy Okello, a faculty member in the Mary Ann Remick Leadership Program. Additionally, Read Brightly has compiled a starting list.
 Research the contributions of Hispanics to different academic fields.
From botanist Ynés Mexía to mathematician Alberto Pedro Calderón to writer Sandra Cisneros, Hispanics have made important contributions to a wide variety of academic fields. Have your students research the achievements of a particular person and then invite them to share their findings with the class: science, math, and inspirational women.
Take a (virtual) field trip to a Spanish-speaking country.
You may not be able to travel with your students to Costa Rica, Guatemala, or Mexico, but thanks to Google and YouTube you can get a street view of famous landmarks or take a "walking tour" of a city. You can even tour Frida Kahlo's Casa Azul.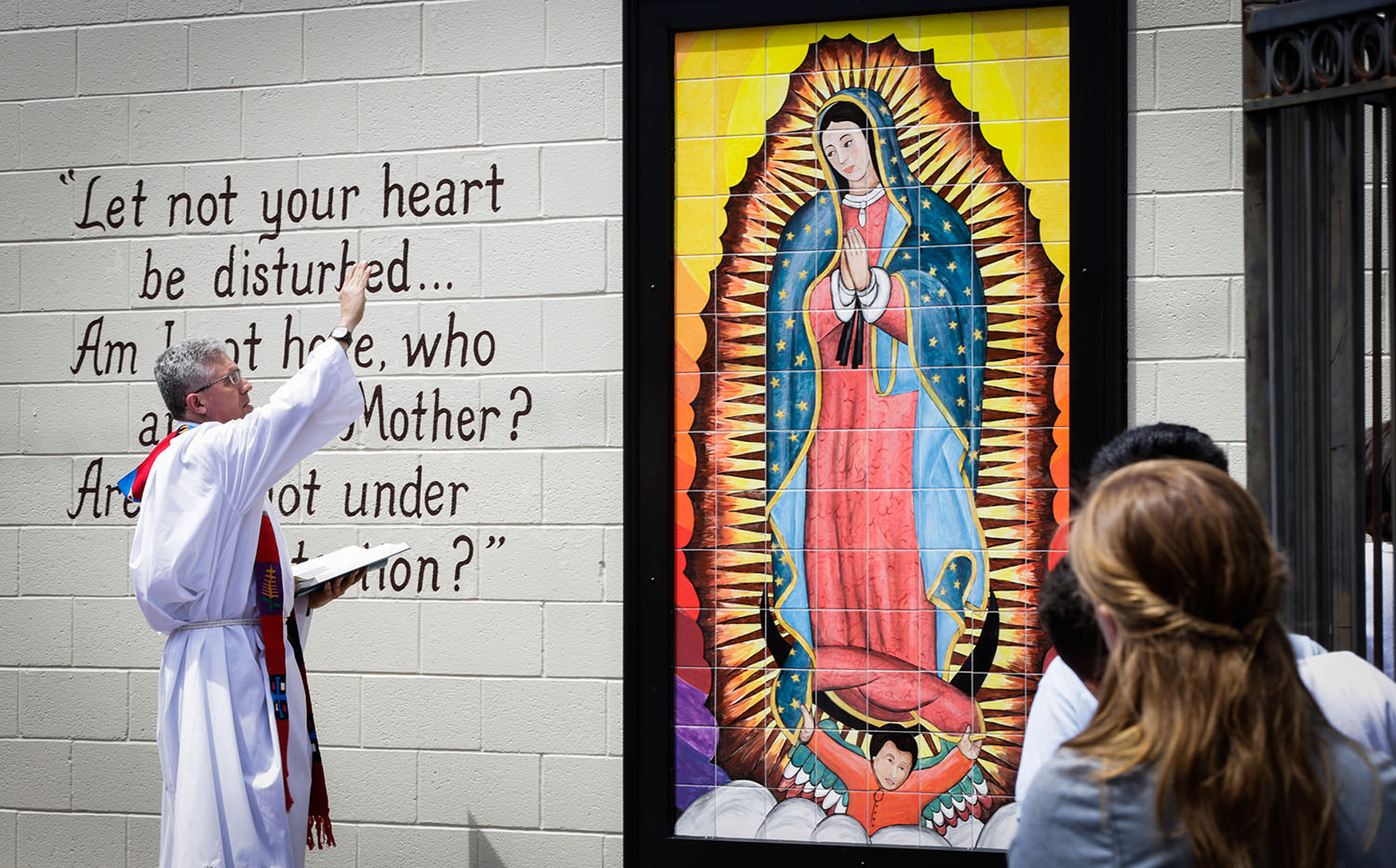 Prayers and Liturgies
Pray in Spanish.
As a class—or better yet, as a whole school community—learn one or two prayers in Spanish. Catholic Online provides Spanish text for the Our Father, Hail Mary, and Glory Be.
Study the life and writings of Pope Francis, the former Archbishop of Buenos Aires and the first Latin American Pope.
As a starting point, watch Biography's 3-minute mini bio of Pope Francis or see Pope Francis give a TED talk on "Why the only future worth building includes everyone."
Highlight Hispanic saints.
Our ENL team has put together profiles of two Hispanic saints, St. José Sánchez del Río and St. Laura Montoya. The profiles include short biographies, prayers, and suggestions for classroom connections.
 Explore Marian devotions in Spanish-speaking countries around the world.
Our Lady of Guadalupe is the Patroness of the Americas. Learn her story or pray a novena to ask for her intercession. Or learn about other Marian devotions, such as Our Lady of the Rosary of Chiquinquirá or Our Lady of Charity of El Cobre.
Celebrate a Spanish or bilingual Mass.
As a school community, learn a song—or even the chorus of a song—in Spanish. Decorate the altar with Hispanic representations of Mary. Invite students to say petitions in Spanish and do at least one of the readings in Spanish (find the daily readings in Spanish on the USCCB website).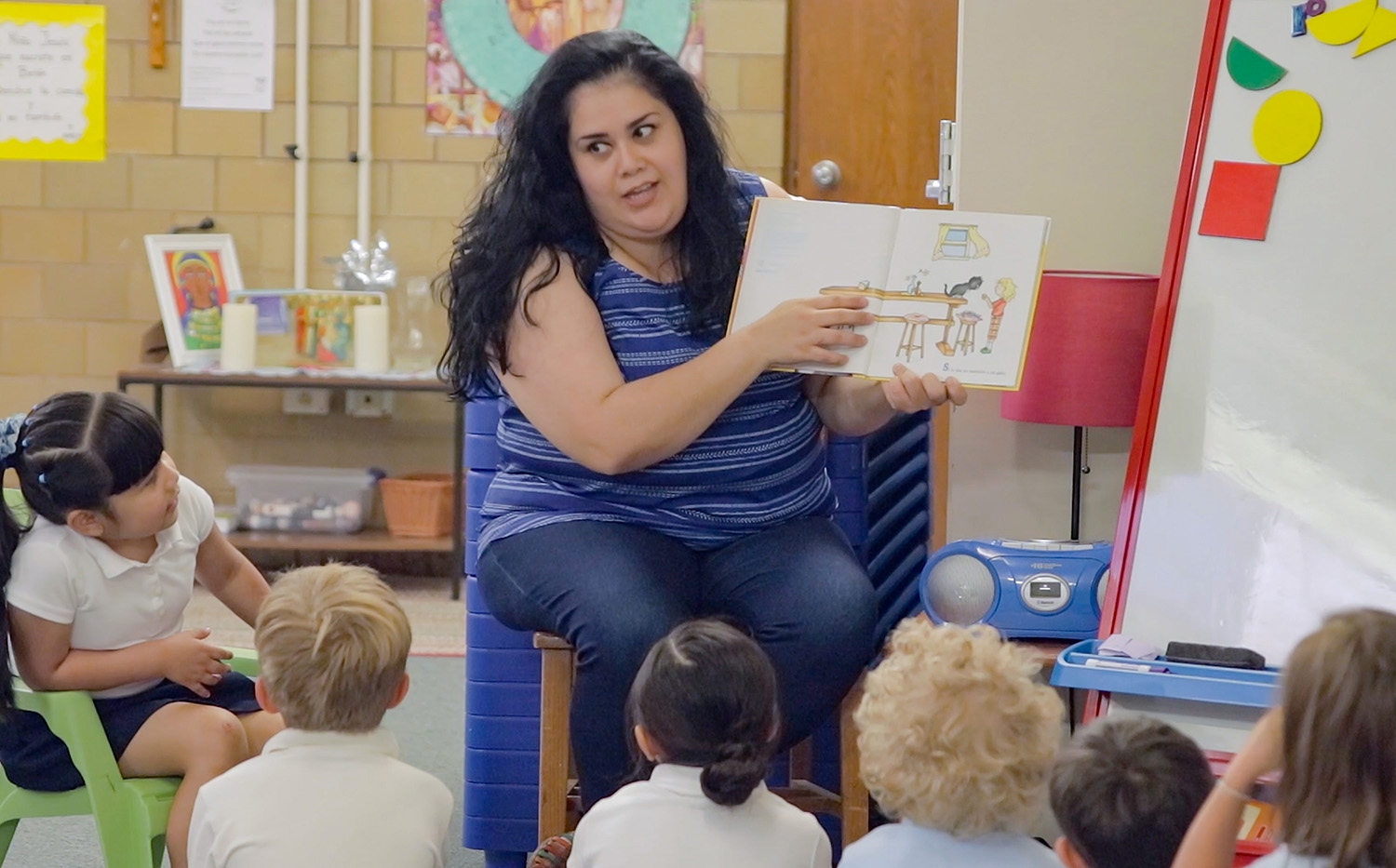 School and Local Communities
Form a National Hispanic Heritage Month committee and ask Hispanic families how they celebrate.
Gather a team of teachers, staff members, and/or families to take the lead on planning National Hispanic Heritage Month celebrations.
Invite parents/community members to serve as classroom readers or guest speakers.
This month is a great opportunity to bring Hispanic families into your school. If they feel comfortable, parents or communities can share a bit of their cultural history with students or they can read a book to your class. (See suggestion #3 for book recommendations.)
Share a meal together.
Host a potluck lunch and ask families to bring a dish or order from a local Hispanic restaurant. If you're celebrating a Spanish or bilingual Mass, you can even invite families to Mass and serve lunch afterward.
 Support local businesses owned and operated by Hispanic community members.
Highlight a local restaurant or business in your school newsletter and encourage families to visit at least once during the month.
Attend a National Hispanic Heritage Month event in your area.
Instead of hosting your own event, find an event in your area and share it with students and families.