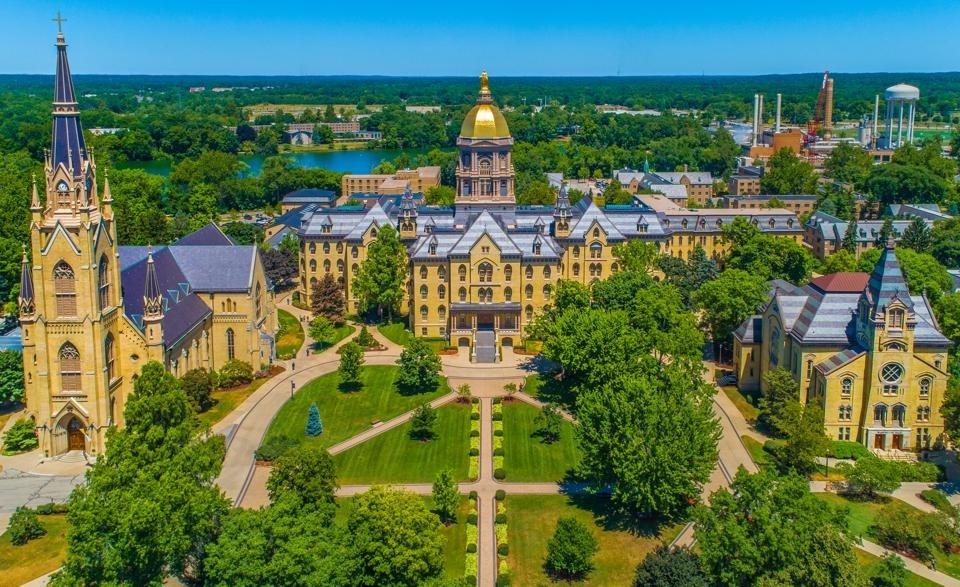 Registration for the 2024 ACE Leadership Conference will open on June 1, 2024.  
2024 ACE Leadership Conference
The 3rd Annual ACE Leadership Conference will be hosted on the campus of the University of Notre Dame on November 10-12, 2024. The conference will provide an opportunity to learn from other Catholic school leaders from across the country, and gain insight into the challenges and issues you face in your work. Attendees will come away with tangible tools to bring back to their schools and dioceses in four specific domains:
Spiritual Formation
Instructional Leadership
Executive Management
School Culture
Cost
2024 Registration Cost: $199 before July 1st, and $250 after July 1st
2023 Session & Presenter Information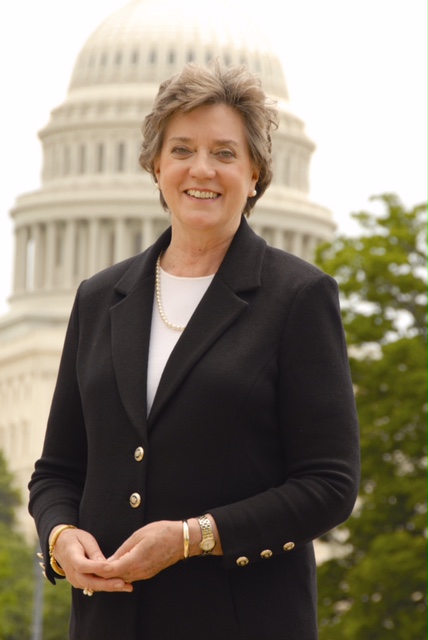 Karen M. Ristau Ed.D. served as the president of the National Catholic Educational Association (NCEA), the largest, private professional education association in the world, from 2005 until 2013. NCEA works with Catholic educators across the United States to support ongoing faith formation and professional development in line with the teaching mission of the Catholic Church. During her time as president she was also a member of the Association of Catholic Colleges and University board. 
Dr. Ristau has a long history of service to Catholic higher education, as well as to Catholic schools. She was a founding board member of the Initiative on Catholic Social Thought and Public Life at Georgetown University, served as a faculty member at the University of St. Thomas in St. Paul, MN and held administrative positions at Saint Joseph College in Connecticut and at St. Mary's, in Notre Dame, IN.  
She received the Neil D'Amour Award and the Murray Medallion from the University of St. Thomas, an outstanding service award from the University of San Francisco, a Centennial Medal from Mount St. Mary's, along with the Elizabeth Ann Seton President's award from NCEA and several honorary degrees. The NCEA Dr. Karen M. Ristau Innovations Award is named in her honor. The award is presented annually to an individual, school or program that has furthered the mission of Catholic education through an innovative program or approach. 
Dr. Ristau is a published scholar and is a frequent speaker. In retirement, she currently chairs the Literacy Advisory Board at the Library of Congress, and serves as a board member at Chatfield College/Edge. 
The Evangelization Team: Parish and School Together - Julie Delaney, Ph.D., Principal, St. Paul the Apostle Catholic School, Diocese of Davenport
A parish with a school? A school with a parish? Or a parish school? Which of these scenarios describes your school and parish? In an era of declining enrollments and church attendance, strengthening the relationship between the school and parish is a win for the entire community. Learn strategies to strengthen the partnership between parish and school. Participants will also develop an individualized plan to put strategies into place tailored to meet their parish-school situation. Dr. Delaney's presentation is based on research, experience in working with schools and parishes across the county, and 35 plus years of experience in Catholic education.The goals of this session are 1) School and parish leaders will learn strategies to strengthen the relationship between the school and parish to enhance evangelization efforts in the school, parish and wider community.
As a part of the session, participants will develop a plan using strategies learned in the session to use at their parish(es) and school(s).
Catholic Identity is a Top-Down Spirituality (Starting with Christ) - Chad Barwick, Superintendent, Archdiocese of Mobile
Catholic School Leaders will be able to articulate the growing and staggering need for spiritual leadership from the big chair in the school. Attendees will hear and develop concrete ideas for strengthening their own leadership and building a network for when questions arise. The session will be an informal presentation, then sharing of good ideas to apply to the leader's spiritual toolkit.
Carrying Your School's Charism - Kati Krueger, Professional Development Director at Georgetown Visitation Preparatory School, Archdiocese of Washington 
Teachers and staff living the mission of a Catholic school is the best way for the mission to be lived and witnessed. Often we hire people who want this and we even onboard them with strong speeches about who we are. This session is meant to dive into how we support our employees in the everyday work of living that mission and how we grow colleagues year-after-year to grow in their execution and eventual leadership of that mission. First, we will talk about gathering your school's foundational documents to help articulate what your school is looking for from each employee. Second, we will discuss ways in which an evaluation protocol can be designed with those higher goals in mind. Third, we will investigate how to coach employees through the protocol and to set goals so that they are each growing in their understanding of and witness to the mission of the school.
Catholic Identity and Mission Across the Academic Curriculum - Ronald D. Fussell, Ed.D. Associate Chair, Education Department, Creighton University & Max Engel, Ph.D., Associate Professor, Education, Creighton University
How are the distinctively Catholic principles of scripture, Catholic intellectual tradition, and Catholic Social Teaching reflected in all subjects in your Catholic school? Standard 2 of the National Standards and Benchmarks for Effective Catholic Elementary and Secondary Schools (NSBECS) states that the school provides religious education and catechesis "set within a total academic curriculum that integrates faith, culture, and life." Considering NSBEC Standard 2, this interactive session will help school faculty and leaders integrate faith, culture, and life throughout their academic curriculum. For example, benchmarks 2.5 and 2.7 for NSBECS Standard 2 anticipate each academic subject including principles drawn from scripture, the Catholic intellectual tradition, and Catholic Social Teaching. Starting with the curriculum development process, the presenters will outline how these Catholic principles can be incorporated into every academic course. The presenters will share examples from each academic area and include strategies to address faculty unconvinced of the viability or appropriateness of including these principles in their courses. My colleague, Ron Fussell, Ed.D., will be a co-presenter w/ me in this presentation.
Engaging the School Community in the New Evangelization through Innovation - Shane Rapp, Ed.D., Principal, St. James Academy, Archdiocese of Kansas City & Sam Rockford, Director of Education Programming, St. James Academy, Archdiocese of Kansas City
If you took down all the visual reminders, to what extent a visitor know your school is Catholic? To what extent has your school fallen "into the trap of secular academic success culture?" To what extent does your school put the "Christological focus and its accompanying understanding of the human person second place?" To what extent is Christ 'fitted in' rather than being at your school's center? This session will explore the heart of our charge as Catholic school leaders: the mission commitment needed to drive every decision, the intentionality needed for engaging the school community in spirituality, the innovations needed for Christ to be "the center and fulcrum of the entire enterprise". We will share examples of how our school answers these questions, staying mission-centered, and always looking to push boundaries and forge new ways of bringing the faith to the community.
"Educators in the Faith" - Catholic School and Parent Co-Responsibility, David Murray, C.S.C., Graduate Student & Assistant Rector, University of Notre Dame
Parents are called "primary educators" and are tasked with being the "first preachers of the faith to their children" (Lumen Gentium, 11). Catholic schools, on the other hand, play a vital role in "assisting parents in their duty to raise their children" (Pope Francis, Amoris Laetitia). In this session, we will explore the relationship between Catholic schools and parents, stacking Church teaching and theology up against current sociological research into the perspectives and expectations of contemporary American religious parents, so that we can discuss best practices in the areas of spirituality, community, and curriculum. What can pastors, principals, and teachers implement in our schools which will most effectively accompany parents in their crucial task of raising children in the faith in such a way that will engender a lifelong love of God and others?
Shift the Lift: How to Help Teachers Shift the Cognitive Lift to Students - Kathleen Fox, M.A., Assistant Principal, St. Ann School, Archdiocese of Chicago
Intentional questioning is one of the most vital and underutilized tools in our schools today. In this session, leaders will learn how to help their teachers create and implement intentional questioning strategies to help shift the cognitive lift from teachers and to students. Through questions, we can help students build deeper connections, better understand their thinking, and grow as learners. Participants will have the opportunity to practice creating questions that help scaffold students through the depths of knowledge in every content area so they can take these strategies back to their own schools.
Instructional Coaching: Teacher Feedback And Student Success - Michelle Lia, Ed.D., Co-Director, Greeley Center for Catholic Education and clinical associate professor, School of Education, Loyola University Chicago
Learners learn best when they receive specific and focused feedback. Teachers know this, and they use feedback regularly with their students. But how do teachers get feedback outside of a yearly evaluation? Instructional coaches can provide feedback without evaluation and walk beside their colleagues to brainstorm, problem-solve, model, and assist with instructional adjustments. In this interactive session, current and future teacher-leaders will learn about instructional coaching and its impact on teaching and student learning. Additionally, participants will review scenarios and discuss the impacts that instructional coaching could have in these classrooms.
Personalized Math Acceleration is Built on Data - Brian Colomban, Assistant Superintendent for Data and Instruction, Diocese of Rockville Center; Elizabeth Dowd, Principal,St. Agnes School, Diocese of Rochester; Anthony Cook, Director, Strategic Relationships at Curriculum Associates
It is essential for Catholic school educators to be equipped with valid and reliable information centered on student needs in mathematics to help accelerate the attainment of grade-level proficiency. Join us as we explore real world growth stories from our diocesan communities - the Diocese of Rochester (NY) and the Diocese of Rockville Centre (NY) - where actionable data leads to the attainment of learning outcomes for students at all levels.
Leveraging MTSS to Maximize Adult and Student Learning - Frankie Jones, Ph.D., Assistant Professor, the Mary Ann Remick Leadership Program; Faculty Fellow for School Revitalization, Notre Dame ACE Academies, University of Notre Dame
As we look to ensure the highest levels of learning for our students, it is important to remember that the best way to maximize student learning is to maximize adult learning. A Multi-tiered Systems of Support (MTSS) can ensure comprehensive academic, social-emotional, and behavioral support for all learners, teachers and students alike. This session will provide guiding principles and an implementation roadmap for leaders looking to ensure Tier 1 instruction for all learners. Participants will learn how to effectively build the individual and collective capacity of teachers in essential practices through whole faculty iterative cycles of improvement and targeted small group and 1:1 support. While this session will focus on three essential practices: establishing purpose and relevance, aggressively monitoring student understanding, and scaffolding opportunities for mastery, the framework and strategies for capacity building can be applied to any teaching and learning goal.
The Other Side of the Story: What Leaders Should Be Thinking About As They Tackle Science of Reading Implementation - Kati Macaluso, Ph.D., Academic Director, ACE M.Ed; Faculty of Supervision and Instruction, ACE Teaching Fellows, University of Notre Dame; Michael Macaluso, Ph.D., Associate Teaching Professor, ACE Teaching Fellows; Assistant Teaching Professor, Center for Literacy Education
Drawing upon a new buzzword in K-8 literacy education--"science of reading"--this presentation will assist leaders in promoting best practices in reading instruction in their schools.The presenters will work to dispel myths about the practices and purposes behind children learning to read. Audience members will leave with an understanding that decoding is only half the battle and that a concerted effort must be made to promote classroom and curricular structures that facilitate comprehension and meaning making among students in K-12 Catholic schools.
Building Better Coaches to Improve Teacher Capacity in Haiti - Nikhit D'Sa, Assistant Professor and Senior Associate Director for Research, Global Center for the Development of the Whole Child, University of Notre Dame; Shwetha J Parvathy, Research Associate, Global Center for the Whole Chile, University of Notre Dame; Kate Schuenke-Lucien, Director for Haiti and Senior Associate Director for Strategic Planning, Global Center for the Development of the Whole Child, University of Notre Dame
Haiti is one of the most fragile countries due to political instability, gang activity, supply shortages, and lack of government services. This fragility has impacted the learning and development of young children. Our consortium—Global Center for the Development of the Whole Child (GC-DWC), Catholic Relief Services (CRS), and the Episcopal Commission for Catholic Education (CEEC)—has been working with primary schools in Haiti to support teachers improve their instruction of literacy and social-emotional learning (SEL). We will start this session with an overview of our consortium's work in Haiti. The literacy intervention trains and equips teachers with phonics-based literacy materials, scripted lessons, and an age-appropriate classroom library. The SEL intervention focuses on effective delivery of morning meetings and accompanying read-aloud sessions. Teachers are supported by coaches. In addition to the content training, coaches are equipped with strategies to observe and collect data on fidelity of instruction, classroom management, and lesson delivery along with other metrics like attendance, enrollment, etc. The training also focuses on building their capacity to provide actionable feedback to teachers. All consortium partners have access to a dashboard which visualizes the data collected in real time which helps identify any challenges in a timely manner. The latter half of our presentation will focus on the data that these coaches collect, how we visualize this data in an online dashboard, and how we work thorough the consortium to make school-level decisions about training and support.
Thrive Rather Than Survive: 7 Strategies for Retaining & Attracting Students - Michael Motyl, President & CEO, Saint Joseph Academy, Diocese of Brownsville
It is no secret that maintaining and growing enrollment is a top priority of most Catholic schools. Come hear about these 7 strategies that will give your enrollment efforts that extra boost your school needs. Whether your enrollment is managed by 1-person or a whole team, you will walk away from this session with effective practices that you can implement NOW!
The Ministry of Fundraising: Maximizing your resources to implement a sustainable advancement program - Mary Perrotti, Director of Advancement, The Frances Xavier Warde School, Archdiocese of Chicago
Foundational to the success of our Catholic schools in community support for our mission. In this session we will examine the structure of an effective advancement program, how to appropriately engage boards and volunteers in executing your fundraising objectives, the do's and don'ts of special events and the value of building strong benefactor relationships in securing major gifts.
Distributing Leadership: Building the capacity of your faculty and staff to be culture carriers for the school - Greg O'Donnell, Ed.D, Director, ACE Principal Academy; Nikki Raftery, M.Ed., Leadership Coach, ACE Principal Academy
In this session, leaders will examine practices that effectively establish a shared collaborative approach to advance the mission and vision of their school through leadership practices related to hiring, onboarding, and teacher formation that will empower faculty and staff to share in and embody this school's culture more fully and intentionally.
Aspiring Leaders: Building Leadership Capacity from Within - Jodi McLawhorn, Director of Leadership Formation for the Office of Catholic Schools in the Archdiocese of Chicago
During this session, participants will learn about the Aspiring Leaders Program that is provided to all schools within the Archdiocese of Chicago. The purpose of this program is to build leadership capacity from within our own buildings, so that we can engage these leaders and distribute the leadership in our schools. Several key topics will be addressed: 1) Aspiring Leaders Program (who are they, and what do they do?); 2) Identifying the strengths of people our schools; 3) Fill in the gaps with a needs assessment; 4) Get creative with compensation. Time will be spend addressing these topics as well as considering an innovative mindset when growing leadership within our entire system. The Office of Catholic Schools is embarking upon research and development around a system-wide leadership formation program that will form, support, and retain our school leaders. The Aspiring Leaders Program is one component of that system-wide leadership program.
Ministry Loves Company: The Art and Science of Managing Your Board - Christopher Mominey, Former Secretary of Education, Archdiocese of Philadelphia
Advisory? Specified Jurisdiction? Trustees? At the heart of their success (and yours) will be a sincere belief in the mission of your school and the success of your students. Still, building capacity in your board will mean that you, as the leader, will need to maximize their performance from the start. This session will be dedicated to the strategies involved in the board selection process, the on-boarding process, and how to focus on the mission to anchor the work of the board. In the end, it all comes down to creating a relationship with your board and establishing trust as you manage up. When you build the capacity of your board, you also support your own vision as the leader!
The Leadership Troika of Thriving Catholic Schools - Debbie Sullivan, Ed.D., Co-Director of the Greeley Center for Catholic Education, Loyola University Chicago
The Pastor, Principal and Business Manager are the leadership troika for Catholic schools. This session will address building the capacity of principals to engage pastors, business managers to support the mission and vitality of the school, using the PLC framework to support collaboration, communication, consistency and commitment to mission.
Oriented Towards Authentic Partnership: Engaging Families with an Asset Orientation - April M. Garcia, Assistant Teaching Professor, the Mary Ann Remick Leadership Program, University of Notre Dame
In this session, participants will learn best practices for engaging families, rooted both in love and oriented towards partnership. These practices are rooted in research and scholarship, our Catholic worldview, and the National Standards and Benchmarks for Effective Catholic Elementary and Secondary Schools (NSBECS). Participants will interrogate their school or arch/diocesan current practices and begin to refine their lens toward a more inquiry stance for future family engagement. Examples of research-based practices will be shared throughout the session.
Leveraging Athletics to Promote Catholic School Culture - Kevin J. Calkins, Ph.D., President, Cathedral Catholic High School, Diocese of San Diego; Adjunct Faculty, the Mary Ann Remick Leadership Program, University of Notre Dame
What perceptions do Catholic high school administrators, counselors, and teachers have about their sports programs? Catholic high schools boast some of the most notable and successful high school athletic programs in the country, and athletics certainly provide opportunities to teach valuable life lessons that transcend sports and contribute to whole person formation. But do Catholic high school athletics programs deserve the resources and attention they receive? Do those who devote their careers and lives to Catholic high school education view sports as unreservedly positive, or do they perceive sports as compromising, even threatening, Catholic beliefs, traditions and identity, and Catholic schools' focus on academic excellence?
Since school administrators, counselors, teachers, and religious mentors are affected by high-profile sports programs, it seemed imperative to know how they perceive high school athletics. Their perceptions, positive or negative, about the value of Catholic high school sports programs might critically affect not only the continued draw and future success of those programs, but also the contribution of athletics to the schools' Catholic identity and broader religious and academically focused mission.
This session will explore the perceptions of Catholic high school administrators, counselors, and teachers about the positive effect of athletics on Catholic school culture as well as some emerging issues in Catholic high school athletics.
Catholic Accreditation Creates and Sustains Catholic Culture - Daryl Hagan, Ed.D., ITCE Interim Director, Director of Accreditation, The Catholic University of America
NCEA created the Catholic Accreditation Agency Council (CAAC) which serves as a gathering forum for Catholic accrediting organizations. Come learn about the options your school/diocese has available to them for an authentic Catholic accreditation. The session will highlight all options including Lumen Accreditation, the first national Catholic Accreditation Program.
Supporting School-wide Systems of Belonging and Positive Behavior - Sandria Morten, Ed.D., Assistant Teaching Professor, the Mary Ann Remick Leadership Program, University of Notre Dame
Teachers and administrators report a rise in concerning student behavior post-pandemic which has significantly impacted student learning, school culture, and teacher morale. Dealing with student behavior can dominate the time and emotional energy of teachers and administrators alike, as they attempt to individually respond to each situation. This session is designed to help school leaders use collaborative planning time and coaching to build the capacity of teachers to develop positive relationships with students, prevent undesired behaviors, and respond productively to behavior incidents. Time will be spent considering processes for understanding the causes of student behavior and responding with targeted interventions.
Building Collective Capacity for Justice - Betsy Okello, Ph.D., Assistant Professor, the Mary Ann Remick Leadership Program, University of Notre Dame
This session will focus on a process for building shared capacity to advocate for justice in Catholic schools. This process addresses the four levels of racism: personal, interpersonal, institutional, and structural not as a linear progression, but as integrated elements that all need attention. During the session, we will present insights from the work we have done as a team of Remick Faculty and Staff to form our own capacity and from the work we have done to form our Remick leaders as advocates for justice.
Empowering Catholic Schools to Meet the Needs of ALL Learners - Christie Bonfiglio, Ph.D., Director, Program for Inclusive Education, University of Notre Dame
Inclusion in Catholic schools is a growing reality. Students who struggle and/or have different learning needs are in our classrooms and this population is growing as a result of the pandemic. In addition to advocating for inclusive admission policies, Catholic schools must support these current needs.
In this session, inclusive culture will be defined, outlining the necessary evidence-based practices to support learner variability. Moreover, engaging various stakeholders to increase buy in and build capacity will be discussed. National resources will be provided within the context of examples for immediate use.
2023 Sponsors

Thank you to this year's Gold Level Sponsor!