ACE in Chile

About ChACE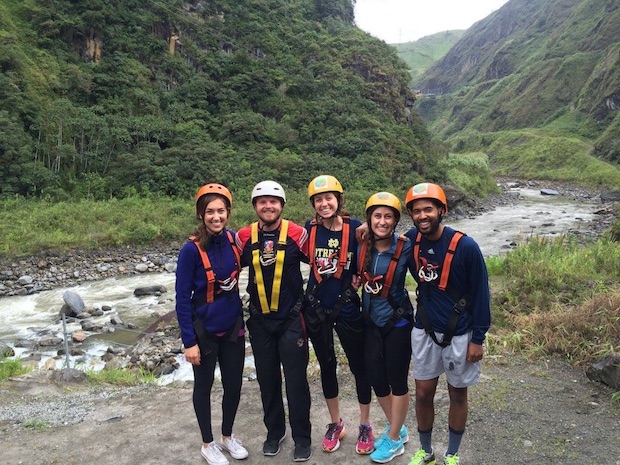 The ACE in Chile (ChACE) program is an enriching and multifaceted post-graduate teaching experience in Santiago, Chile for recent graduates of ACE and other UCCE programs. The 18-month immersive program provides "ChACErs" with the opportunity to teach and live internationally, while enhancing their capacities as leaders and educators.  ChACE teachers spend one full academic year teaching English as a foreign language at Saint George's College in Chile's capital city. Prior to their arrival in Santiago, these teachers participate in an intensive 6-week Spanish language program in Quito, Ecuador. 
ChACE provides an unparalleled opportunity for talented and passionate educators to engage a new cultural, linguistic, and educational context. It invites ChACErs to take on new leadership opportunities and to grow professionally by teaching English language learners, all while growing in Spanish language fluency and contributing to the vibrancy of Catholic education internationally.
---
Coronavirus Update
Throughout the global health crisis, the ChACE program has continued in its mission to support its participants in serving as English teachers at Saint George's College in Santiago, Chile. 
ChACE 20 (2020-2021): From August through October of this year -- in lieu of the Ecuador-based language immersion -- ChACE 20 served as teaching volunteers at Holy Cross School, a PK-8 Catholic school implementing a two-way Spanish immersion program. ChACE 20 is currently in the process of obtaining visas and will journey to Chile once travel is possible. NDStories tells their tale in "Making Home." Check it out!
Together with Saint George's College, the ChACE program is closely monitoring international travel advisories and the recommended precautions of the US State Department, the US Embassy of Chile, and the CDC.
---
ChACE Program Timeline
Late July: ChACE Orientation at Notre Dame
August-September: Spanish Language Immersion Program in Ecuador
End of September: Begin work at Saint George's College in Santiago, Chile
Early January: Mission trips and service projects with Saint George's students.
Mid-January-February: Summer vacation
March 1st-Mid-December: Teach full-time for one academic school year at Saint George's College
Interested in learning more? Check out our FAQs!
ChACE Application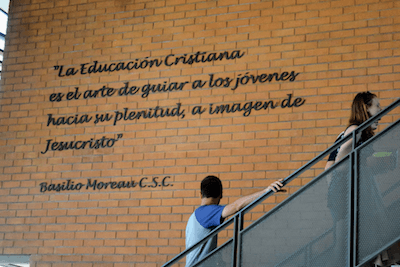 Applications for ChACE open on November 1, 2021. 
Begin an Application Recommendation Form
Application Process Timeline
Monday, November 1, 2021: Application available online

Tuesday,  January 18, 2022: Application deadline

January 26 - February 4, 2022: Video conference interview
Monday, February 14, 2022: Acceptance notification
Friday, February 25, 2022: Commitment deadline
Contact
Please reach out to our program director, Michael Szopiak, if you have any additional questions: mszopiak@nd.edu or 1-574-631-3294.
Want to learn more about the ACE in Chile (ChACE) program? Feel free to contact one of these former ChACErs!
---