ACE in Chile

About ChACE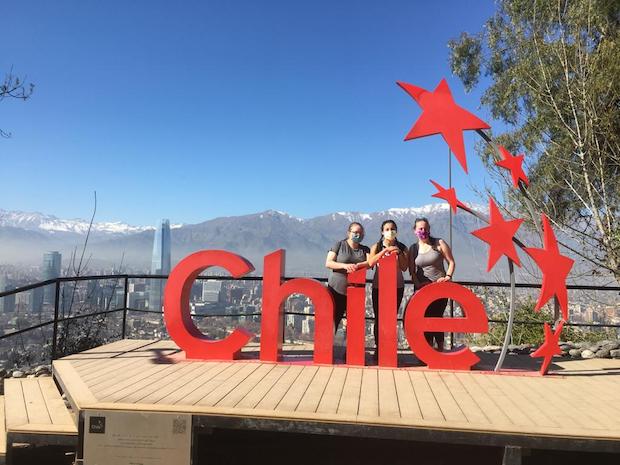 The ACE in Chile (ChACE) program is an enriching and multifaceted post-graduate teaching experience in Santiago, Chile for recent graduates of ACE and other UCCE programs. The 18-month immersive program provides "ChACErs" with the opportunity to teach and live internationally, while enhancing their capacities as leaders and educators. 
ChACE teachers spend one full academic year teaching English as a foreign language at Saint George's College (Pre-K - 12th grade) in Chile's capital city.
In August, prior to their arrival in Santiago, teachers participate in an intensive 6-week Spanish language program in Quito, Ecuador. Following language studies, ChACEs spend three months (end of September - December) with a Chilean host family connected to St. George in which they get to know the life of the city and school. The academic teaching year begins in March and runs through December.
ChACE provides an unparalleled opportunity for talented and passionate educators to engage a new cultural, linguistic, and educational context. It invites ChACErs to take on new leadership opportunities and to grow professionally by teaching English language learners, all while growing in Spanish language fluency and contributing to the vibrancy of Catholic education internationally. At Saint George's, ChACErs teach English in the well established English department and assist with campus ministry outreach. As a part of the ChACE experience, participants also partake in earning their ESL endorsement through ACE's English as a New Language program (special ChACE scholarships have been established).
---
Coronavirus Update
Throughout the global health crisis, the ChACE program has continued in its mission to support its participants in serving as English teachers at Saint George's College in Santiago, Chile. The ChACE 20 cohort (2020-2021) has successfully been teaching at Saint George for the academic year and we anticipate the next cohort (ChACE 21 applications are now open!) to do the same. Together with Saint George's College, the ChACE program continues to closely monitor international travel advisories and the recommended precautions of the US State Department, the US Embassy of Chile, the Chilean Ministry of Health, and the CDC.
From August through October of 2020, international travel restrictions prevented ChACE 20 from arriving in South America as in past years. Instead, the ChACErs served as teaching volunteers at Holy Cross School, a PK-8 Catholic school implementing a two-way Spanish immersion program while concurrently taking online classes through our partner language school in Ecuador. NDStories describes their invaluable contributions to the Holy Cross community in "Making Home." 
---
ChACE Program Timeline
Late July 2022: ChACE Orientation at Notre Dame
August-September 2022: Spanish Language Immersion Program in Ecuador
End of September 2022: Begin work at Saint George's College in Santiago, Chile
Early January 2023: Mission trips and service projects with Saint George's students
Mid-January-February 2023: Summer vacation
March 1st-Mid-December 2023: Teach full-time for one academic school year at Saint George's College
Interested in learning more? Fill out a brief interest form to receive more information and check out our FAQs!
ChACE Application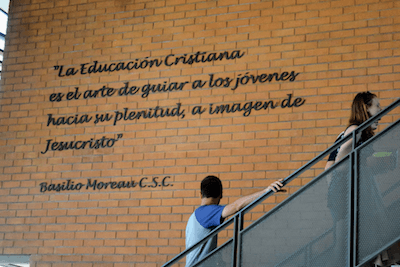 Begin an Application Recommendation Form
Application Process Timeline
Monday, November 1, 2021: Application available online

Tuesday,  January 18, 2022: Application deadline

January 26 - February 4, 2022: Video conference interview
Monday, February 14, 2022: Acceptance notification
Friday, February 25, 2022: Commitment deadline
Contact
We invite you to fill out a brief interest form to receive more information about the ACE in Chile program. Please reach out to Dr. Katy Lichon, ChACE Program Director (kwalter5@nd.edu) or Danny Martin, ChACE Program Coordinator (dmarti19@nd.edu) if you have any additional questions.
Want to learn more about ACE in Chile (ChACE) program? Feel free to contact one of these former ChACErs!
Johann Qua Hiansen (ChACE 13) jojoqua@gmail.com
Bridget Gartenmayer (ChACE 14) bgartenm@nd.edu
Amanda Klasila (ChACE 19) aklasila@nd.edu
Maria Ahern (ChACE 19) maria.ahern.2017@gmail.com
---