Where We Serve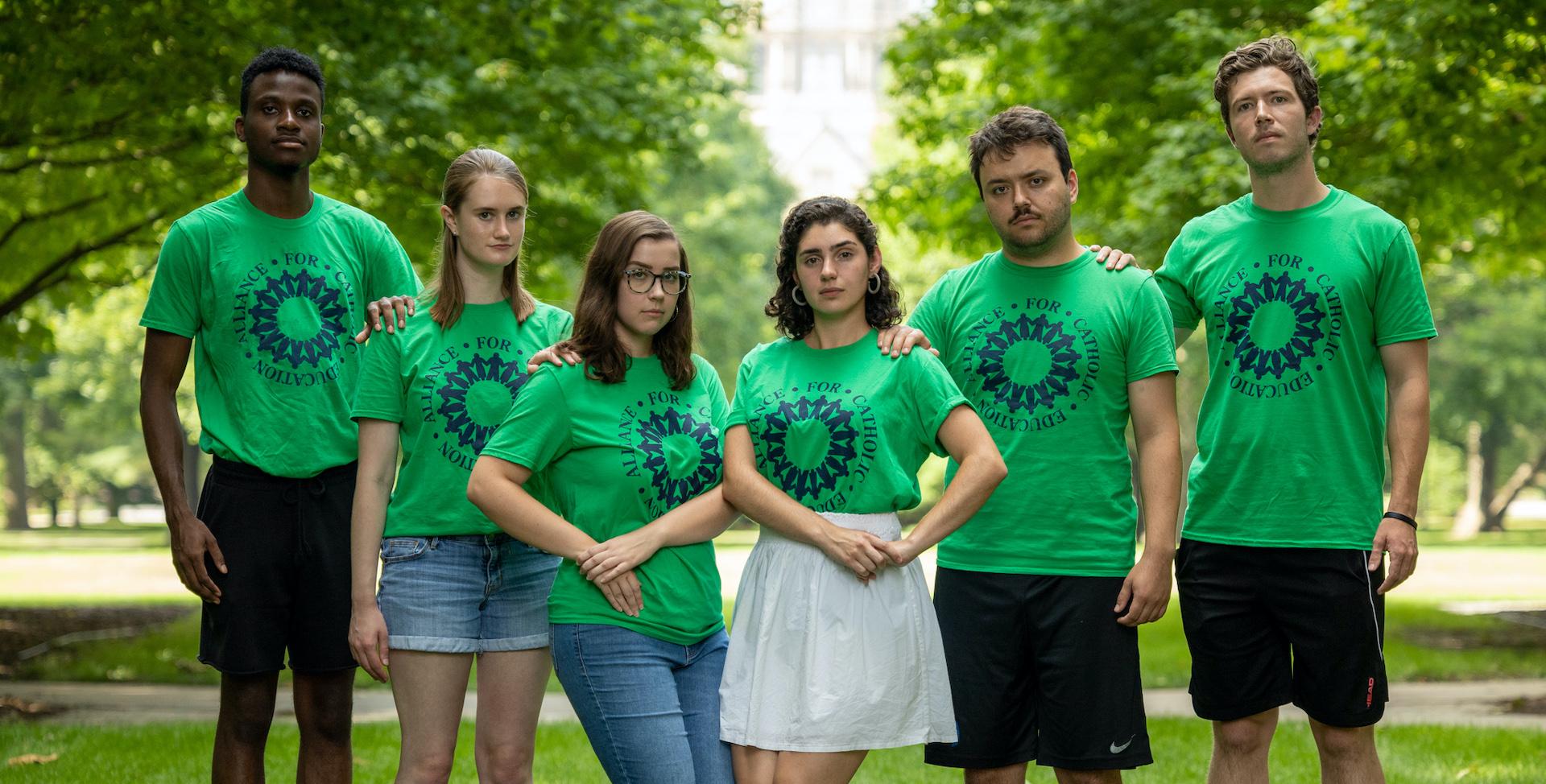 Life in the City
Phoenix is just hours from countless breathtaking parks (Grand Canyon and Sedona to name a few). Though most people think Arizona is just a desert, we've got quite the varied geography. From waterfalls and pine forests to mountains and lots of cacti—we've got it all. Even when it is a temperate 70 in the city, there is great skiing just two hours away in Flagstaff. To top it all off, it averages 306 sunny days a year!
ACE Phoenix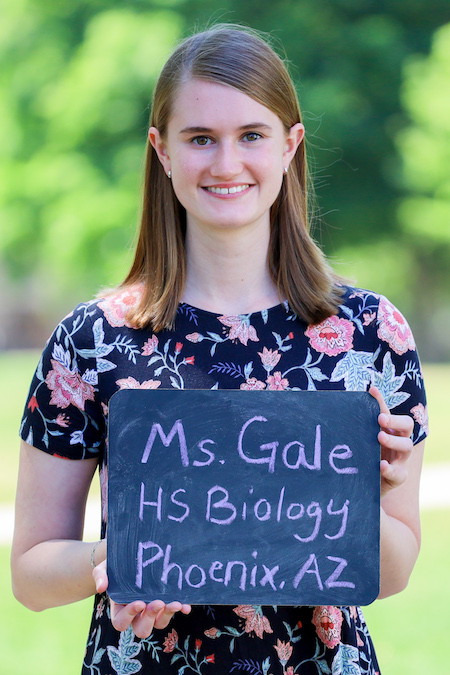 Hometown
Grapevine, TX
Undergraduate Institution
Saint Louis University
Undergraduate Studies
Major: Biology
Why did you say "Yes" to ACE?
I said "yes" to ACE because I wanted to be as prepared as I could be to serve my students in Catholic schools. Though I had a strong background in content, I knew I also needed rigorous and holistic training in education to be a good teacher. The students we serve deserve our best and I knew ACE would push me hard so that I could provide that to them.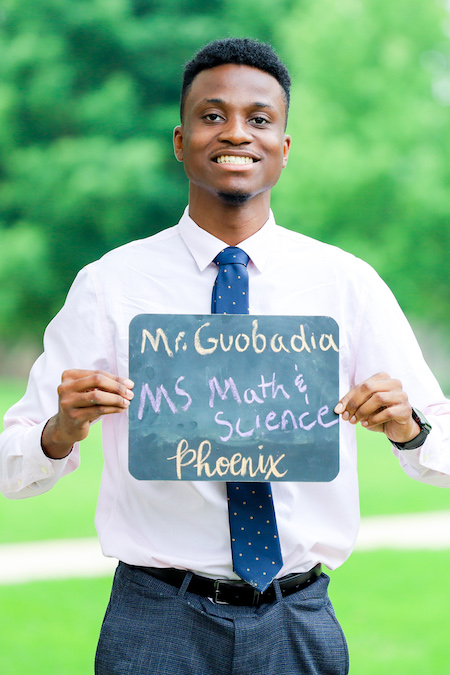 Hometown
Brooklyn, NY
Undergraduate Institution
University of Notre Dame
Undergraduate Studies
Major: Biological Sciences
What is your favorite teaching moment from the past year? Why?
Watching my 8th Graders graduate!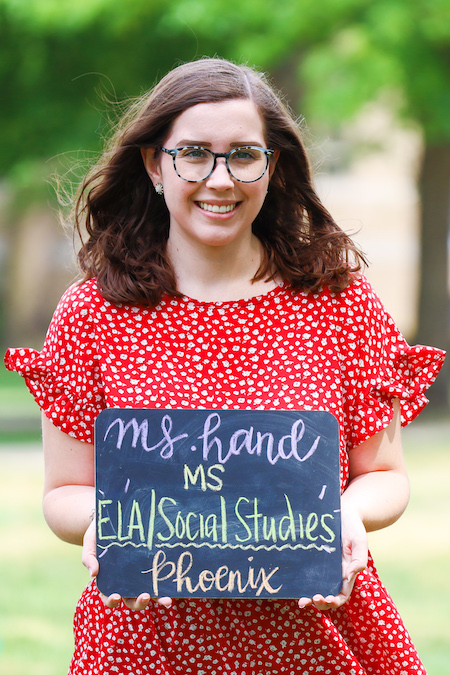 Hometown
Brockton, MA
Undergraduate Institution
Harvard University
Undergraduate Studies
Major: Classical Civilizations with a secondary field in Folklore and Mythology
What is your favorite teaching moment from the past year? Why?
My favorite teaching moment from this year was when I saw my 8th grade students graduate. It shocked me how much I could come to care for my kids in just a few months. I had an encounter with one of my students that night which particularly moved me. Throughout the year, this student had poured out his emotions to me regarding the difficulties he was experiencing at home. He was one of my most difficult students at the beginning of the year, but we became increasingly close as we got to know each other better. At graduation, I looked him in the eyes and told him that I believed in him and that I was proud of him. He hugged me, sobbed, and thanked me. I don't think that anyone had told him that they were proud of him recently, if at all. It was beautiful to see my words making an impact.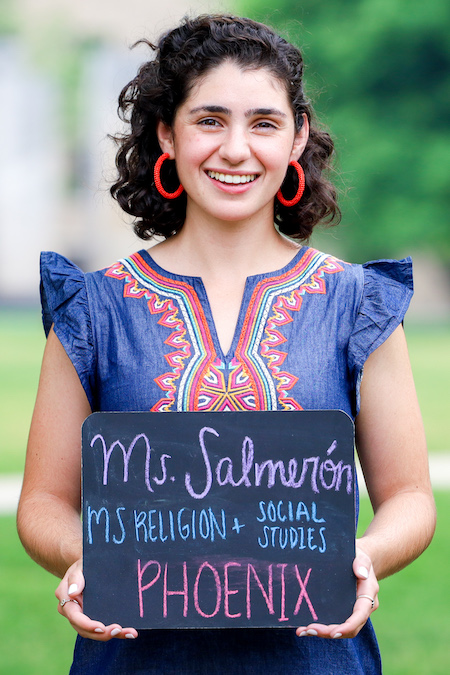 Hometown
Dublin, OH
Undergraduate Institution
College of William & Mary
Undergraduate Studies
Major: Global Studies (European Studies)
Minor: French and Francophone Studies
Why did you say "Yes" to ACE?
I wanted to answer a calling to use my gifts and interests to serve kids in their academic, emotional and social development.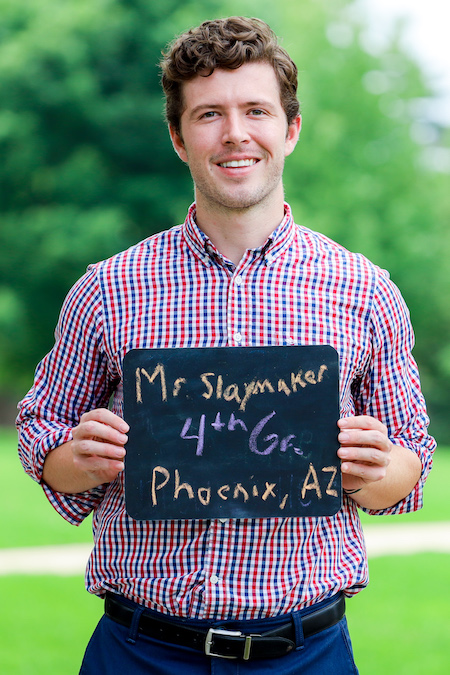 Hometown
Hernando, FL
Undergraduate Institution
Spring Hill College
Undergraduate Studies
Majors: Secondary Education and History
What is your favorite teaching moment from the past year? Why?
Just getting to spend each day with my students. I was extremely fortunate with a wonderful community in Maryvale and at St. Vincent de Paul in Phoenix and getting to share each day with my students and learn from them as I teach them was such a valuable and beautiful thing. I am extremely proud of all my students! Go Tigers!
Interested in ACE Teaching Fellows?