ACE Principal Academy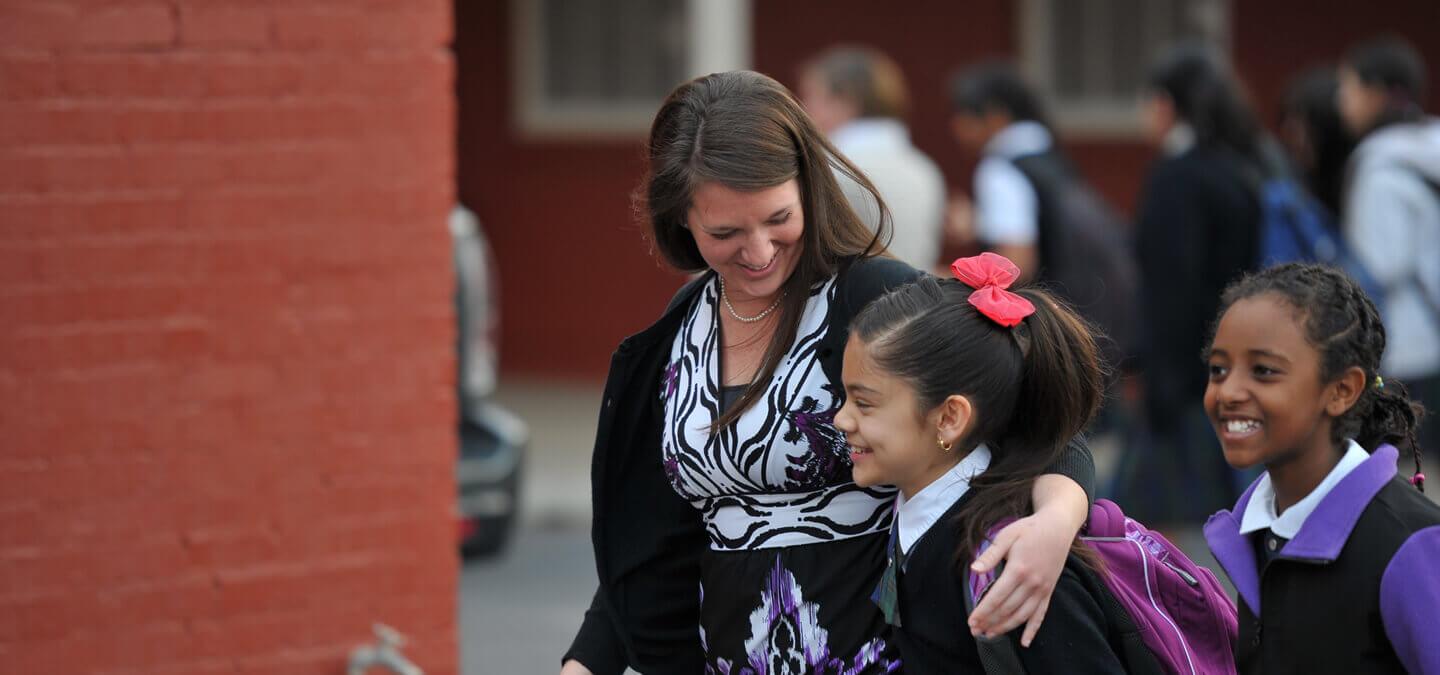 ACE Principal Academy is designed to deepen and enrich the capacity of Catholic school principals and leaders, strengthening current principals to become the most remarkable Catholic school leaders in the nation.
Our Mission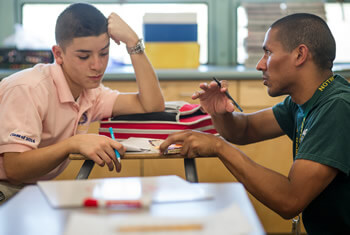 Today's Catholic school leaders require a complex skill set that is distinctive in the education sector. They need to be instructional leaders who can drive student success by supporting teachers. They need to build relationships with community leaders, funding partners, diocesan officials, pastors, and parents. They need to manage responsibilities for compliance, enrollment management, marketing, and grassroots recruiting. At the same time, they need to be able to establish a rich school culture that holds high expectations for academic achievement and that is authentically Catholic.
At Notre Dame, we believe that the high-quality professional formation provided through ACE Principal Academy deepens and enriches school leaders' capacity to meet these needs. 
Principal Academy Fellows are prepared to provide strong instructional leadership, effective managerial and operational leadership and, in particular, inspiring spiritual leadership. These fellows will form a cadre of outstanding school leaders within their respective (arch)diocese and in the world of education reform. Upon completion of the Principal Academy, fellows will be a resource for diocesan superintendents serving as mentors and coaches for other Catholic school leaders and supporting local efforts to sustain and strengthen the mission of Catholic school education.
Our Approach
The approach of ACE Principal Academy is to improve principals' abilities to effect change within their schools by coaching principals to be stronger in three domains: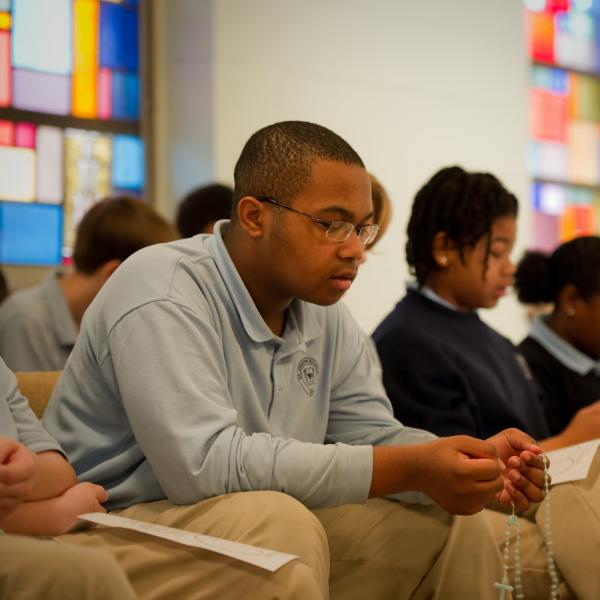 School Culture
Establishing Intentional, Christ-Centered Cultures of Joy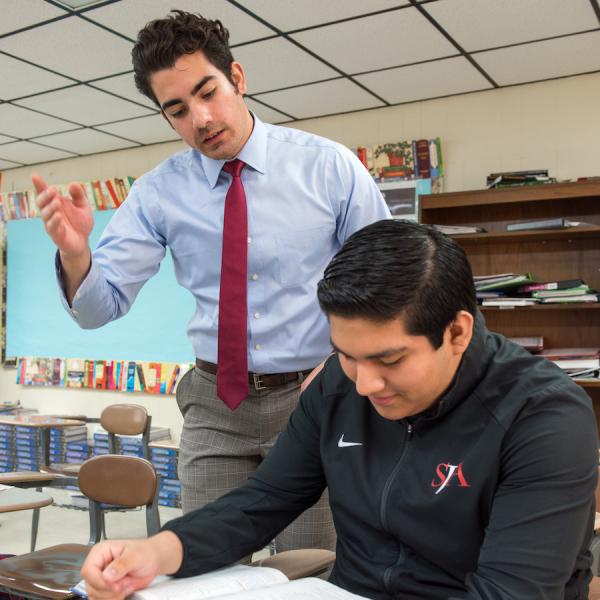 Instructional Leadership
Leading for Instructional Excellence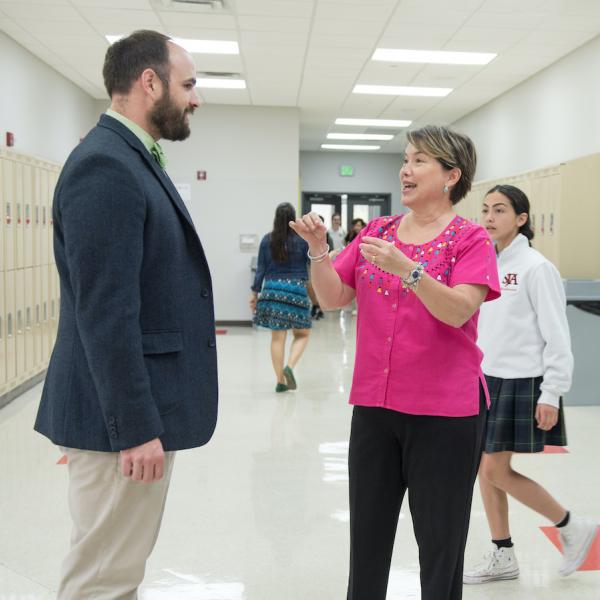 Executive Management
Winning With People
These three domains are affirmed by research that identify the most impactful behaviors of school principals to be (1) engaging in instructionally focused interactions with teachers, (2) building a productive school climate, (3) facilitating productive collaboration and professional learning communities, and (4) managing personnel and resources strategically (Grissom, Egalite, & Lindsay, 2021). Undergirding all three domains is a vibrant, Gospel-informed ethos, driven by the spiritual life of the leader empowered by Christ and a focus on living out the daily and weekly habits of the transformational leader. School revitalization happens through fidelity to leadership habits known to yield consistent improvements in a school community which in-turn affect long term, sustainable change and inspire principals to be transformational leaders.
Through ACE Principal Academy, we are building a movement; a tightly-knit community of Catholic school leaders committed to building joyful, Christ-centered communities of excellence. As we seek to empower leaders, we are focused on habit formation as a catalyst for personal leadership growth and the accelerant for implementation and change within a school community. Principal Academy leaders develop disciplined execution of high-leverage daily and weekly leadership habits which engender powerful, long-lasting impact on school communities.
ACE Principal Academy offers two programs:
The Chicago Fellows is a program specifically for current Catholic school principals in the Archdiocese of Chicago.
The Cabrini Fellows is open to leaders from all (arch)dioceses outside of the Archdiocese of Chicago.
Program Overview
ACE Principal Academy began as the Center for Transformational Educational Leadership (CTEL) in 2015 through a partnership with the Archdiocese of Chicago, providing coaching and professional development to cohorts of principals seeking to grow in their capacity to lead Catholic schools. Since inception, the program has supported Chicago Fellows in over a quarter of the schools across the Archdiocese. 
Building upon this success in Chicago, CTEL launched its newest initiative in 2021, the Cabrini Fellows, which is named to honor the work of Saint Frances Xavier Cabrini. Despite tremendous odds, Mother Cabrini allowed God to work through her so that she could establish faith-based institutions of learning across the United States  that served communities most in need. The Cabrini Fellows program allows the University of Notre Dame to reach (arch)dioceses beyond Chicago and serve school leaders interested in expanding their leadership capacity through a combination of individual coaching and professional development that will prepare them to take on broader leadership within their diocese after completion of the program. 
In 2022, ACE changed the name from CTEL to ACE Principal Academy to better reflect the program's commitment to foster excellence for Catholic school leaders.
All Fellows of the Center for Transformational Educational Leadership participate in a two-year professional development program that includes the following components:
All Fellows will participate in a week-long institute at the University of Notre Dame over two successive summers in which leaders will engage in research-based professional development and best practices found in the highest performing schools in the country. In addition, fellows will also participate in a variety of spiritual development opportunities designed to renew and strengthen their faith through retreats, communal prayer and by participating in Eucharistic celebrations
2022 Summer Institute Dates: Sunday, July 17 through Friday, July 22, 2022
Each Fellow receives weekly one-to-one executive coaching focused on their leadership goals. Because of this job-embedded design, the executive coaching provides authentic, timely support for each leader's priority leadership tasks, while providing clear, ongoing feedback on the fellow's growth in high-leverage leadership competencies. In addition to focusing on customized leadership goals, executive coaches will direct and guide the fellow to execute implementation of best practices found in the highest quality schools in the country. All coaching sessions are rooted in the belief that leaders of Catholic schools can continue to grow themselves in order to better serve the needs of their community, and that they are uniquely positioned to make God known, loved, and served throughout their school community through their leadership.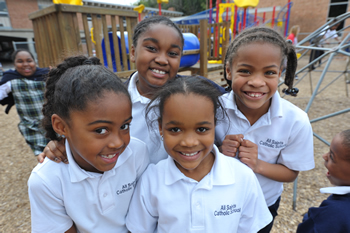 To support the development of a strong local cohort, the executive coaches will facilitate monthly training workshops, bringing together all of the fellows in the community to pray, reflect, share ideas, provide support, and discuss best practices. The guided, monthly visits will serve as introductions to workshops on high-leverage leadership concepts and skills, exposing the fellows to both exemplary schools and best practices.
To foster spiritual growth and nurture a professional learning community of Catholic school leaders who can build vibrant faith communities in their schools, fellows will participate in four retreats: one each summer at the beginning of each summer institute, and once during the middle of each academic year.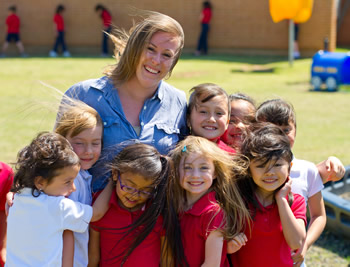 Twice per year, fellows will travel to various cities across the country to engage with leaders of high quality schools, and observe high-leverage educational practices. These two-day experiences will be facilitated by Academy faculty, who will lead a process to analyze the data gathered through the observations and discussions and use these findings to inform the way in which the fellows will implement similar practices in their respective schools. These immersion experiences are critical in helping to push fellows' vision for what is possible in their schools and inspire them to set high expectations for their leadership.
Program Cost
ACE Principal Academy provides fellows with professional development and individual coaching support valued at $15,000 per year, per school fellow. ACE and Notre Dame understand that schools, dioceses, and the individual fellows may not possess the resources to invest in such robust leadership development experiences. To make this program accessible to Catholic school leaders, ACE and the University have secured seed funding to defray program costs. 
Cabrini Fellows
The cost to participate in the Cabrini Fellows is $3,000 per year, per fellow.  Past participants have found that some federal title funds can be used to pay for this program. Others have used professional development funds allocated in the local school budget. We also encourage the diocese or school to contribute towards this remaining cost to participants when possible. Each fellow is responsible for travel costs to and from the University for the summer institute, retreat, and for regional immersions.
Chicago Fellows
Catholic school principals in the Archdiocese of Chicago enjoy the benefits of an anonymous donor, whose generosity reduces the cost for Chicago Fellows to $2,000 per year, per leader, and also covers travel costs associated with immersion trips and the annual mid-year retreats. Each Chicago fellow is responsible for travel costs to and from the University for the summer institute. Fellows are encouraged to consider accessing professional development funds or to use federal title funds to help defray the remaining cost of the program.
REQUEST MORE INFORMATION WATCH OUR INFORMATIONAL WEBINAR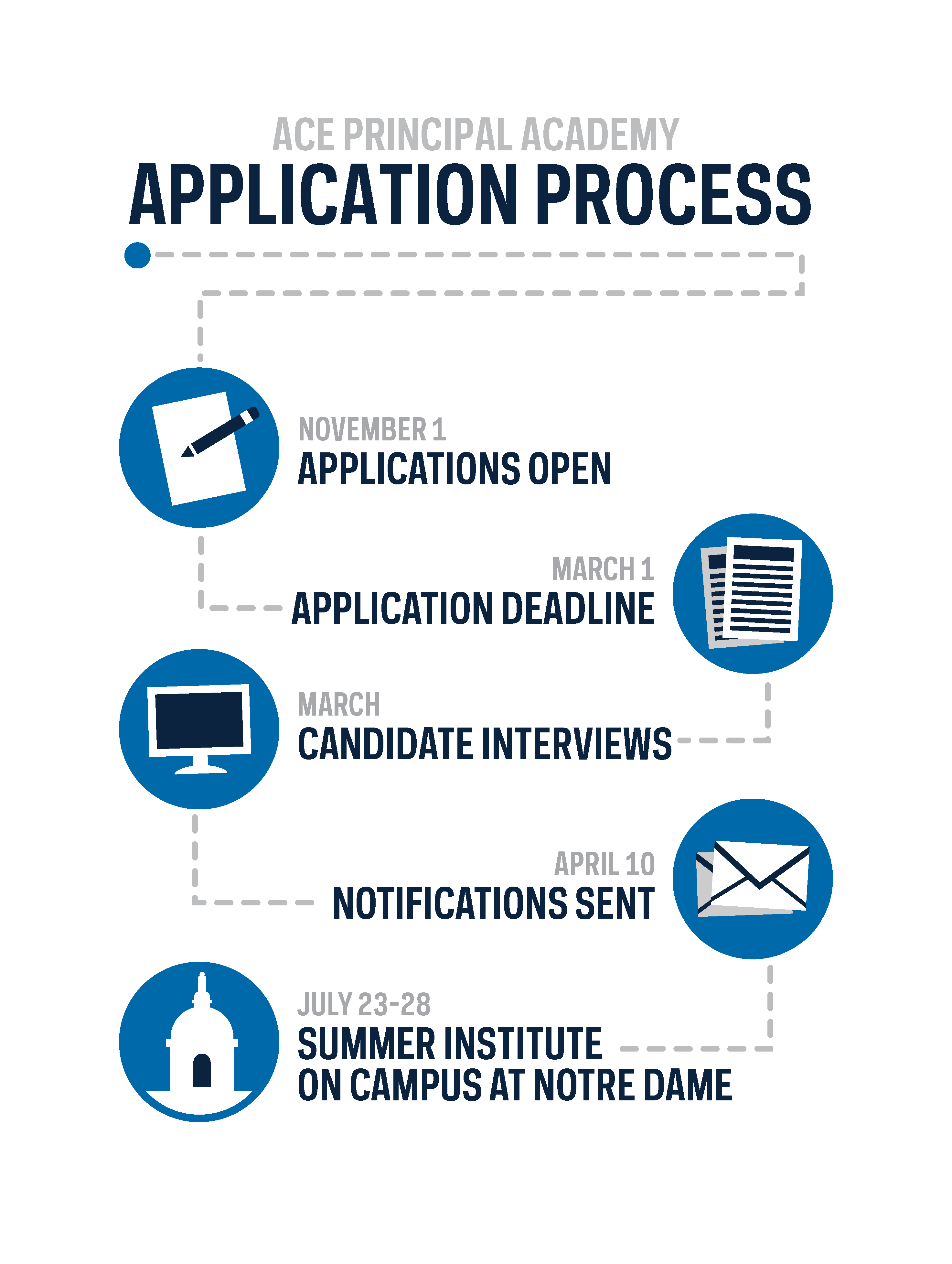 Apply
Thank you for your interest in becoming a fellow of ACE Principal Academy! Applications for the seventh cohort of Chicago Fellows and third cohort of Cabrini Fellows are due by March 1, 2023. Both programs will launch in Summer 2023 on the campus of Notre Dame.
2022 Summer Institute Dates: Sunday, July 23 through Friday, July 28, 2023
Program Eligibility
Candidates must be a current Catholic school principal and secure a letter of recommendation from their (arch)diocesan superintendent. Additionally, all candidates must hold certification as a school building administrator.
Ideally, a diocese will have 3-4 school leaders participating as a cohort of Cabrini Fellows. Interested candidates are encouraged to speak with colleagues and with their superintendent to identify other school leaders for this program.
Each candidate must complete the application process. A team from the Center will conduct interviews with qualified applicants to assess the requisite skills, dispositions and organizational capacity to benefit from the program. Successful candidates embrace a growth mindset, communicate a belief that all students can achieve at a high level through strong faith formation and effective instruction, and demonstrate a capacity for executive coaching to lead transformational change in their school community.
Before beginning an application we strongly encourage applicants to read through the entire Application Guide found below. We strongly encourage all applicants to gather the necessary information and write out the short essay questions in the Application Guide prior to beginning the application.